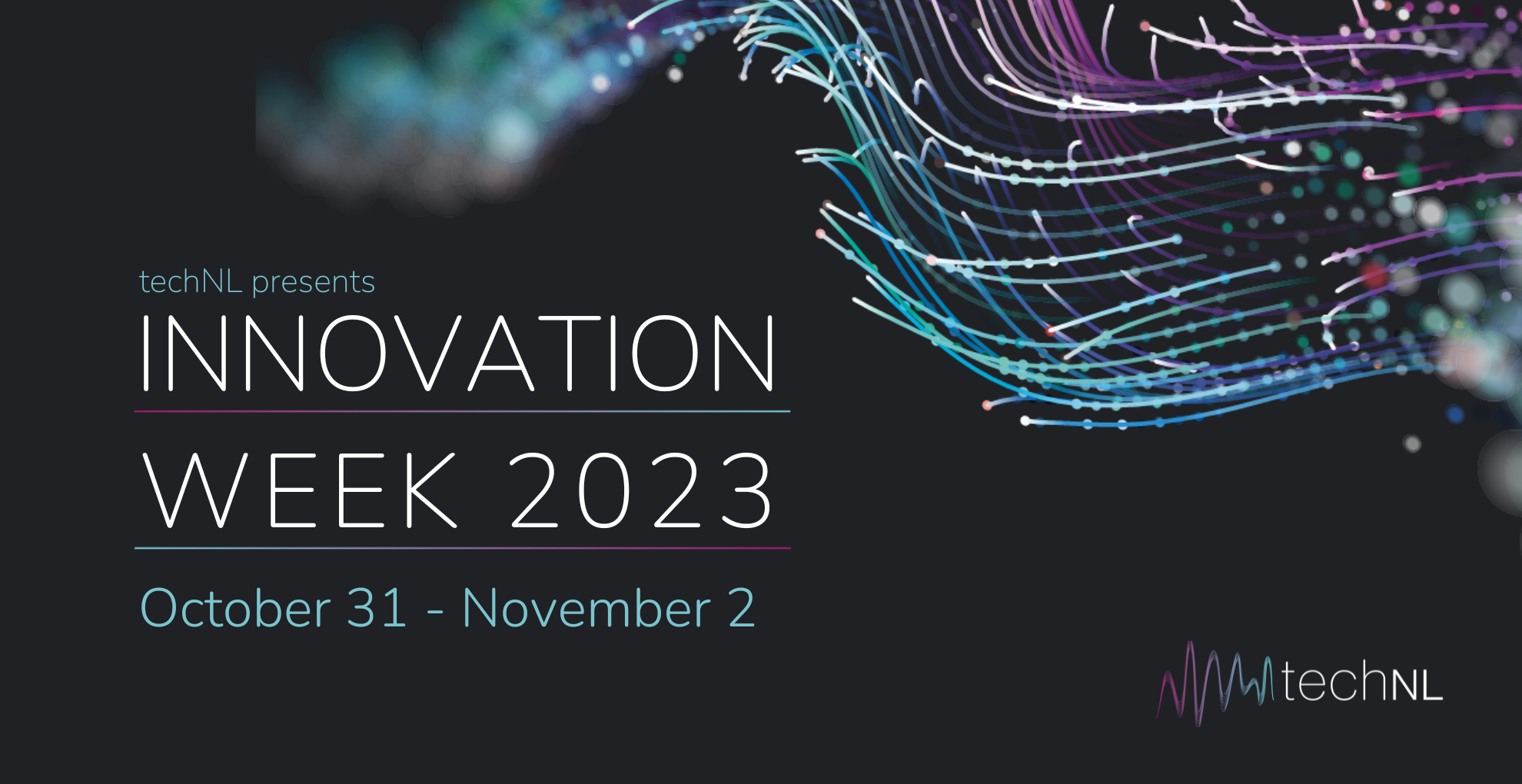 techNL will be hosting Innovation Week 2023 from October 31 – November 2 at the St. John's Convention Centre. This will be the 10th annual Innovation Week, which brings together Newfoundland and Labrador's business community, students and public and private partners in a series of events. Innovation Week will engage, educate and inspire attendees, help fuel growth and showcase the energy and momentum of the technology and innovation sector in Newfoundland and Labrador.
Is your organization looking to explore a sponsorship opportunity? Take a look at our sponsorship package!
Welcome & Overview & Learnings
Keynote Speakers: AI & Business Growth
Expert Panel: Raising Capital
Technical Sales & Customer Success
Elusive Talent: Competing for the World's Best Talent Against the World's Best Companies
Cross-industry Connections at the Innovation Centre
Using AI in your Everyday Workflow
Student Networking Event: sponsored by Hatch
Tech Sector Industry Award Ceremony
Networking Social: sponsored by McInnes Cooper
Innovation Week Platinum Sponsor: Keyin College
Silver Sponsor: Digital Nova Scotia / Skills for Hire Atlantic
2023 Annual Industry Awards
• Tech Company of the Year Award
• Genesis Startup of the Year Award
• Hatch Women in Tech Advocate Award
• Champion of Youth Award
• Community Leadership Award
The rapidly approaching application deadline, September 28, 2023, is just around the corner! To learn more about the application procedure and gain access to the portal, please click the button below.