The technology and innovation sector in Newfoundland and Labrador is a significant economic driver, where local technology companies contribute in excess of $1.6 billion to economy each year, employing almost 4,000 people in the province, with a customer base that spans the globe. As other industries begin to focus on digitalization, the cumulative economic impact of the technology and innovation sector is even greater, employing more than 8,700 people locally.
techNL helps its members create new possibilities through technology and innovation. Through the delivery of day-to-day programs and services, expanding business development opportunities, building capacity to support accelerated growth, and advocating on the issues that are most important to the sector, techNL is committed to working with members, industry and partners to help local technology companies scale-up and grow; create a talent pipeline to further fuel the growth of the sector; and work together with other industries as they move toward digitalization. The technology and innovation sector in Newfoundland and Labrador has a compelling story to tell – one of growth, innovation and incredible potential.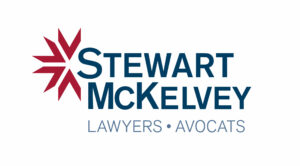 techNL is pleased to announce Stewart McKelvey as the 2022-2023 Mission Partner.
As part of this partnership – developed with the goal of supporting tech participants to grow, develop and scale their businesses – Stewart McKelvey is offering techNL members exclusive access to complimentary legal advice from their experienced lawyers specializing in a number of areas relevant to businesses in the tech and innovation spaces.
As a techNL member, you can book your complimentary 20-minute session with a subject matter expert by contacting 709.570.8870 or by visiting them online.
Become a Member
Apply Now