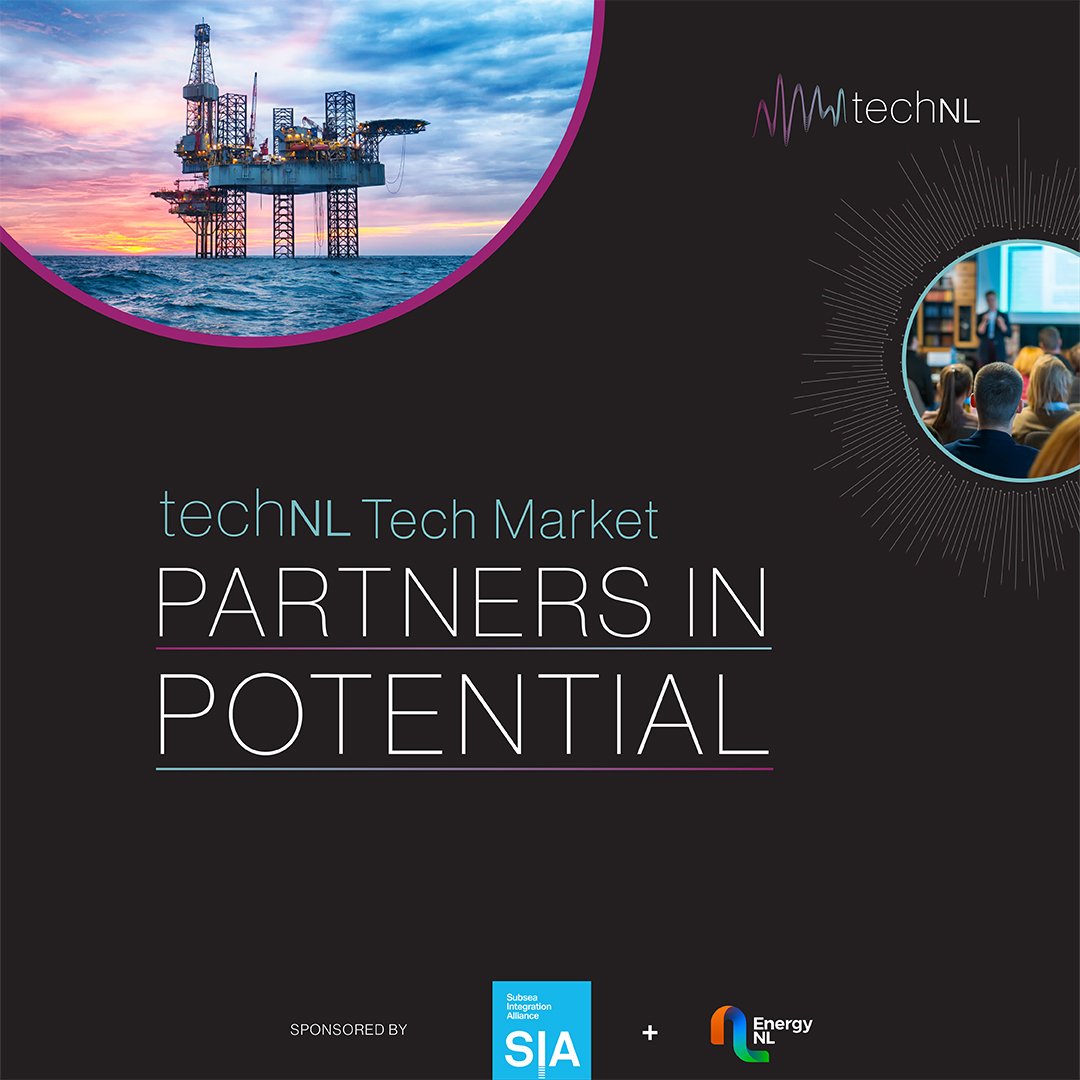 Digital Oil & Gas Tech Market
Are you in the energy business and trying to digitally transform your operations? Having trouble finding the right technology to achieve sustainable results? Come to the Tech Market to connect with local tech companies that have the right solution for you!
techNL's Digital Oil and Gas Initiative, in partnership with Energy NL and Subsea Integration Alliance, is hosting a Business-to-Business engagement opportunity for tech companies to pitch their service/solution to the energy sector.
This unique opportunity is a fun and interactive quick-pitch workshop to showcase solutions and generate connections.  The day will be organized by solution theme.
See the AGENDA for the list of themes and presenting companies.
The day-long event will happen on Tuesday, September 13th, at the Farmer's Market starting at 9:00 am.
For parking during the event, please park on Lot 3 at the Farmer's Market. See the LINK for more information. 
If you are interested or looking for more information, contact Dwayne Hopkins (dwayne@technl.ca)
Thank you to our sponsor: Subsea Integration Alliance
Subsea Integration Alliance is a non-incorporated strategic global alliance between Subsea 7 and OneSubsea®, the subsea technologies, production, and processing systems division of Schlumberger.
The alliance brings together field development planning, project delivery and total lifecycle solutions under an extensive technology, services,  project delivery and execution portfolio enhancing individual subsea production systems (SPS) and subsea umbilical, riser and flowline (SURF) capabilities –  to deliver a fully integrated subsea offering.
As one team, we are globally aware, locally sensitive, and focused on ensuring the knowledge and experience gained through our global operations support the development of effective local solutions here in Newfoundland and Labrador.  Subsea Integration Alliance amplifies subsea performance by helping customers to select, design, deliver, and operate the smartest subsea projects. Eliminating costly revisions, avoiding delays, and reducing risk across the life of field.