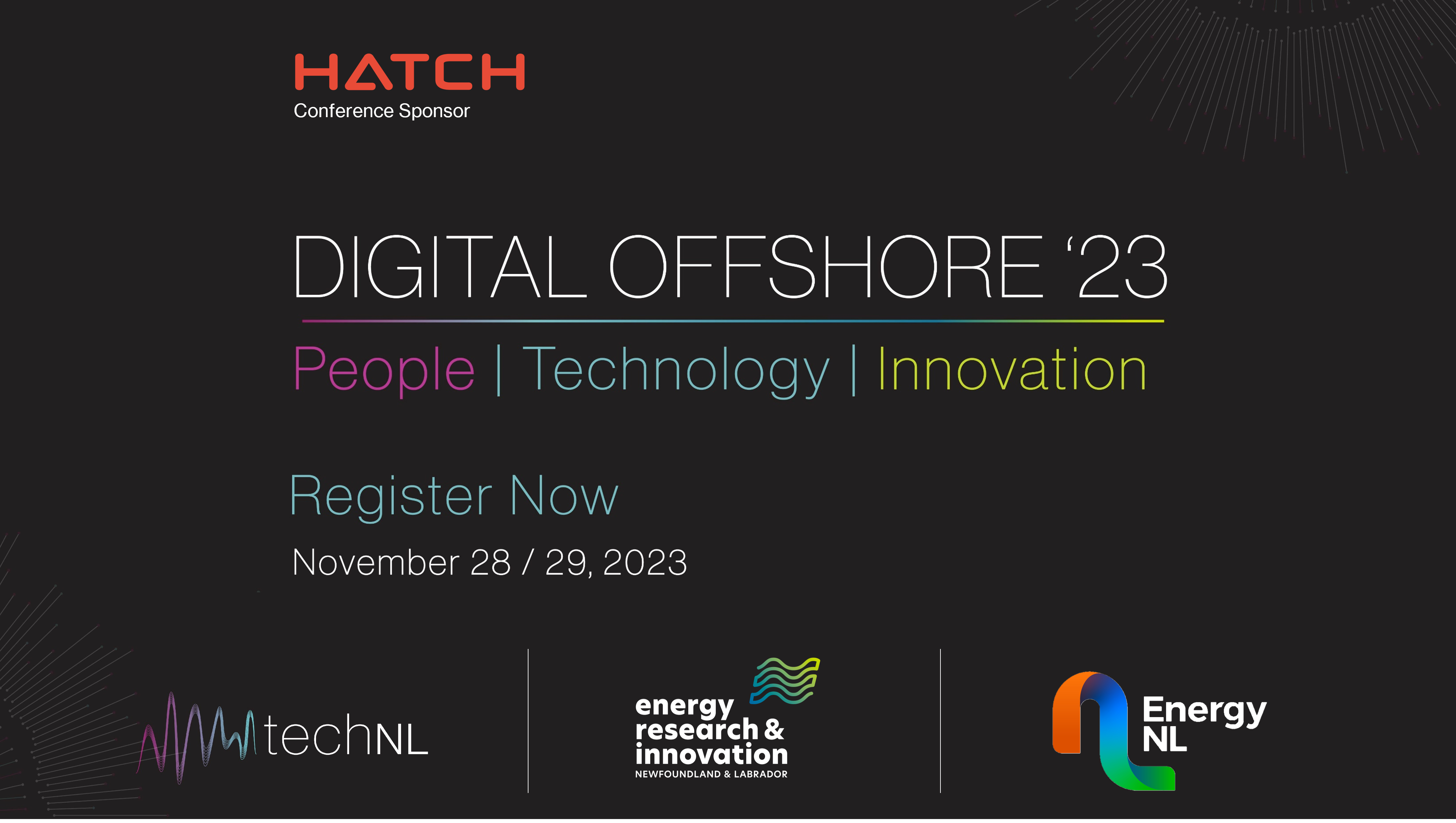 Digital Offshore '23
Digitalization offers significant opportunities and benefits for the offshore energy industry to improve efficiency and reduce costs, enable development, enhance safety, and reduce emissions. ERI NL and the techNL Digital Oil and Gas Program are hosting Digital Offshore '23, a conference about industry trends and insights on opportunities and challenges presented by the digital transformation of Newfoundland and Labrador's offshore sector. This event will be held on Tuesday November 28th through Wednesday November 29th, 2023 at the St. John's Convention Center, in St. John's, Newfoundland and Labrador.
AGENDA – Check out our agenda for this exciting two-day conference. Speakers and speaker topics will be updated on a regular basis.
Sponsorship Opportunities Available – Take a look at our Sponsorship Package.
For a list of current exhibitors – check out our EXHIBITOR DIRECTORY
Are you interested in showcasing your digital solution(s) or you are a ecosystem support organization?  There are limited booths available. Contact Dwayne Hopkins (dwayne@technl.ca) or Dave Finn (dave.finn@erinl.ca) for more information.
About Digital Oil and Gas Initiative
Digitalization of the oil and gas industry has the potential to reduce emissions, increase competitiveness and create employment. With continued support from Energy NL, techNL will drive the DOI to work with key industry stakeholders to focus on the identification of value producing digitalization opportunities and conduct key strategic capacity building activities for local tech companies in the oil and gas sector. By expanding our local expertise and technology skill set through the digital transformation process, the DOI will spur innovation to deliver local digital solutions for the industry on the Field of the Future.
About ERI NL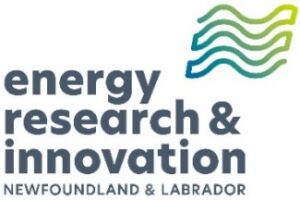 Energy Research & Innovation Newfoundland & Labrador is a not-for-profit organization that identifies collaborative research, development and demonstration (RD&D) opportunities and facilitates projects on behalf of Newfoundland and Labrador's (NL's) offshore oil and gas industry. With safety as the foundation of our industry and the work we do, Energy Research & Innovation directs RD&D to support the offshore industry's sustainability through technology development and innovation.
About Conference Sponsor, Hatch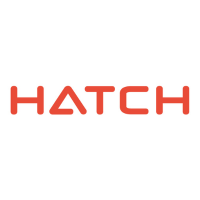 Hatch is a global engineering, project management, and professional services firm. We draw upon our 9,000 staff with experience in over 150 countries to challenge the status quo and create positive change for our clients, our employees, and the communities we serve. In 2023, Hatch was ranked as a top 20 International Design Firm according to the Engineering News-Record (ENR) rankings. The company has more than 65 years of experience bringing innovative solutions to the metals, infrastructure, and energy sectors.
We use our decades of experience and expertise to create relevant, high-value market solutions and technologies. Our mission is to help our clients design, build, and operate major assets in our industries and communities. Game-changing efficiencies are already being implemented to make these assets fit the future that the world aspires to. Technology—physical, digital, and beyond‒is transforming the ways we imagine and build assets and infrastructure. We partner with our clients to meet the challenges of today and tomorrow.