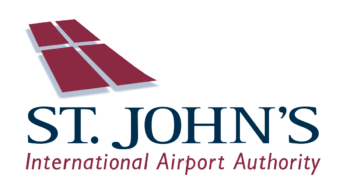 Website St. John's International Airport Authority
We are currently seeking an IT Support Specialist. Reporting to the Supervisor, Information Technology, this position is responsible for supporting and maintaining airport technologies including both corporate and airport common use systems.
SUMMARY OF DUTIES
• Provide resolution to help desk incidents and service requests within a timely manner to both corporate and external end-users (i.e., airlines)
• Record and track all details associated with IT incidents and service requests within the SJIAA help desk system
• Support and maintain airport technologies such as, check-in kiosks, flight information display, public address, CUPPS/CUSS, laptops, desktops, mobile devices, and other peripherals
• Install, configure, support, and maintain hardware/software in a multi-server, network environment
• Work with Airline technical representatives on new software roll outs/upgrades or issues with integration of airline software
• Diagnose and provide solutions to workstations, fileservers, communication servers, routers, switches, firewalls, and other connectivity related equipment
• Apply operating system updates, patches, and configuration changes
• Implement, monitor and test back-up systems
• Analyze system logs and identify potential issues
QUALIFICATIONS
• A post-secondary education in computer science or related field
• A minimum of three years' experience providing IT support
• Experience with hardware platforms, and integrated information and communications systems
• Experience with server virtualizations, thin client solutions, security appliances, backup systems
• Knowledge of Microsoft Windows operating systems
• Experience in installing, configuring, and supporting Microsoft Office applications and Office 365
• Demonstrated ability to work with data networking and related technologies such as IP, DHCP, DNS, VPN, Firewalls and Routing
• Ability to provide exceptional customer service to incoming IT issues from both internal and external clients with a first call resolution approach
• Experience in documenting resolutions to technical problems
• Demonstrated ability to troubleshoot and problem solve IT incidents with a focus on root cause analysis
• Demonstrated ability to work in a team environment
• Familiarity with and/or demonstrated knowledge of IT Incident/Problem Management, Asset Management and Change Management
• Must be available for after-hours support (on-call rotation)
• Must obtain and maintain a valid Restricted Area Identification Card (RAIC)
APPLY TO:
Manager – Human Resources
Administration Office, ATB
Email: careers@stjohnsairport.com
CLOSING DATE: Friday, October 28, 2022
SJIAA is an equal opportunity employer. Applicants must clearly demonstrate in their resume that they meet the posted qualifications for the position. Proof of education/certifications must be provided prior to appointment to position. The successful applicant will be required to provide a satisfactory Certificate of Conduct prior to employment.