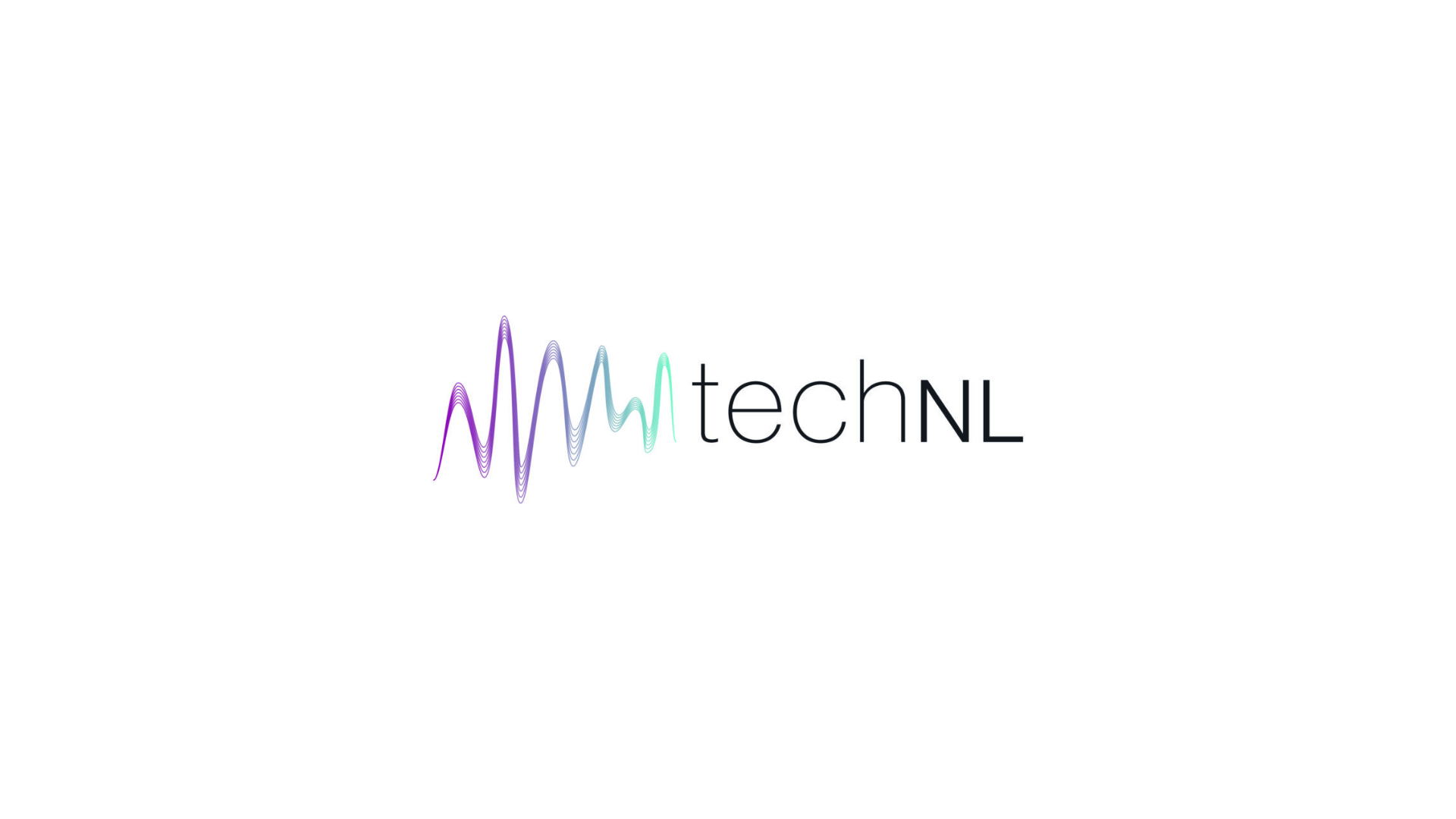 techNL Member Webinar – Stewart McKelvey
Join us for our next Member Webinar hosted by Stewart McKelvey: From Stock Options to Remote Work – Key Issues Facing Tech Employers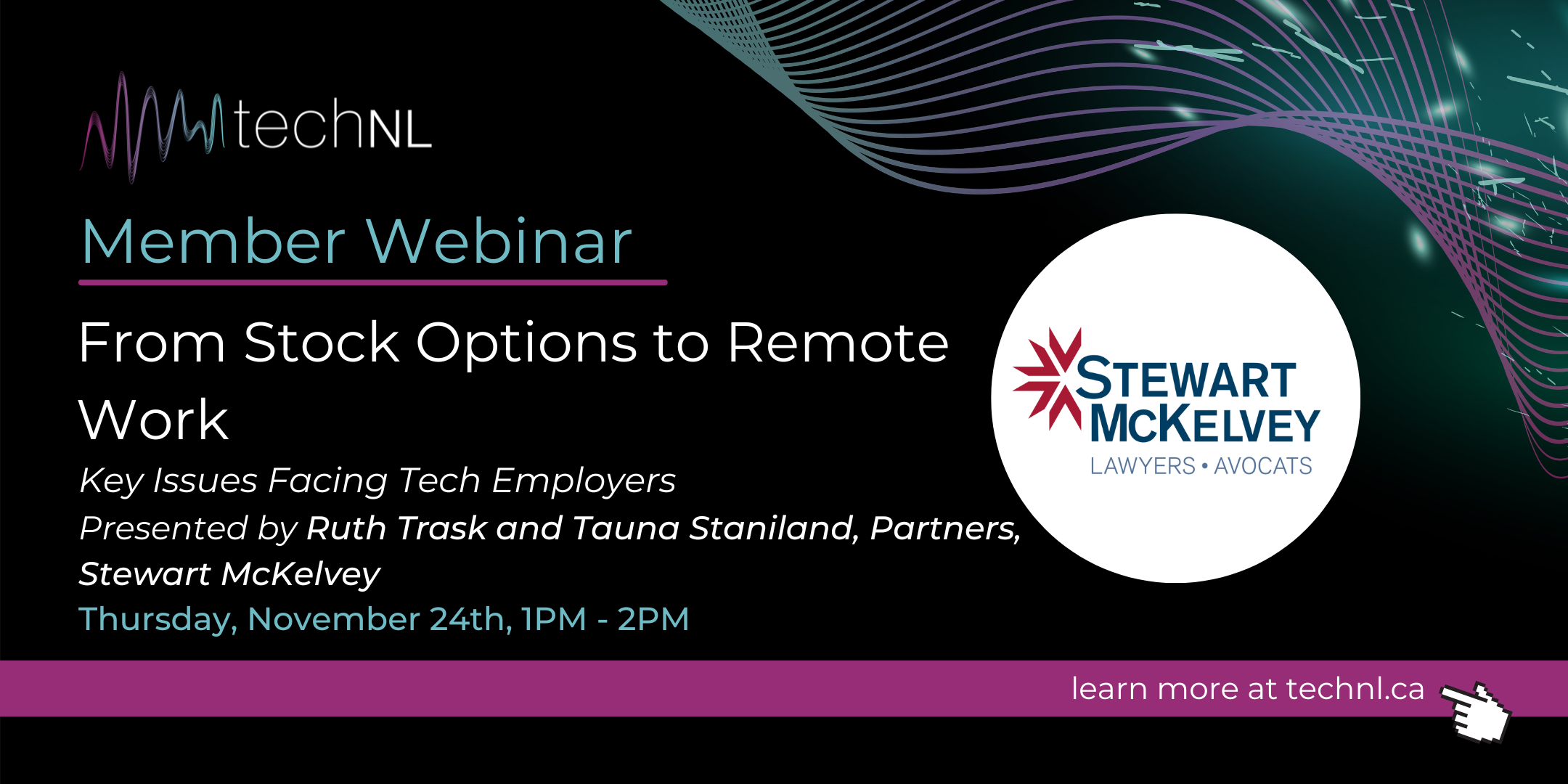 There are a number of key issues facing employers in the Tech industry and law partners Ruth Trask (labour and employment law) and Tauna Staniland (corporate and securities law) of Stewart McKelvey will canvass and consider:
• Tech employers may be finding that employees (or investors) are pressing for the implementation of stock option plans. What the implications – i.e., what are stock options, do they make sense for every organization and what pitfalls do employers need to consider before/when implementing a plan.
• What do Tech employers need to know about employing remote workers in different jurisdictions?
• How can employers best organize and supervise remote workforces? Do workers enjoy a "right to disconnect"?
• What are the consideration of moving toward the "ROWE": Results Only Work Environment – offering flexibility along with accountability
• If remote doesn't work for your organization – what must employers consider in getting their team back together in the office?
• There have been new developments on non-competition agreements. Can Tech employers still use them?
Register now!
Meet the Speakers
Ruth Trask
Ruth Trask is a Partner in the labour and employment group in the St. John's office of Stewart McKelvey. She works with clients of all shapes and sizes, including those in manufacturing, natural resources, technology, health care, including public and private entities. Her practice focuses on all aspects of workplace law including wrongful dismissal, structuring employment contracts and compensation regimes, dealing with employment issues in corporate transactions, labour relations, human rights, harassment and respectful workplace claims, occupational health and safety, and other kinds of unique challenges that arise in the workplace. She also practices in the areas of administrative law and professional regulation. She has appeared before a variety of administrative tribunals and all levels of Court in the province.
Tauna Staniland
Tauna is a corporate commercial lawyer who provides advice on a range of transactional and day-to-day business matters.  Tauna assists her clients in negotiating and closing mergers and acquisitions, dispositions, financings and reorganizations.  She provides strategic advice to corporations, directors and shareholders related to corporate governance matters and regularly advises on contract interpretation and compliance matters. She acts for clients who are going public, in broker and non-brokered private placements of listed securities and assists non-public entities raising capital through private equity investments.