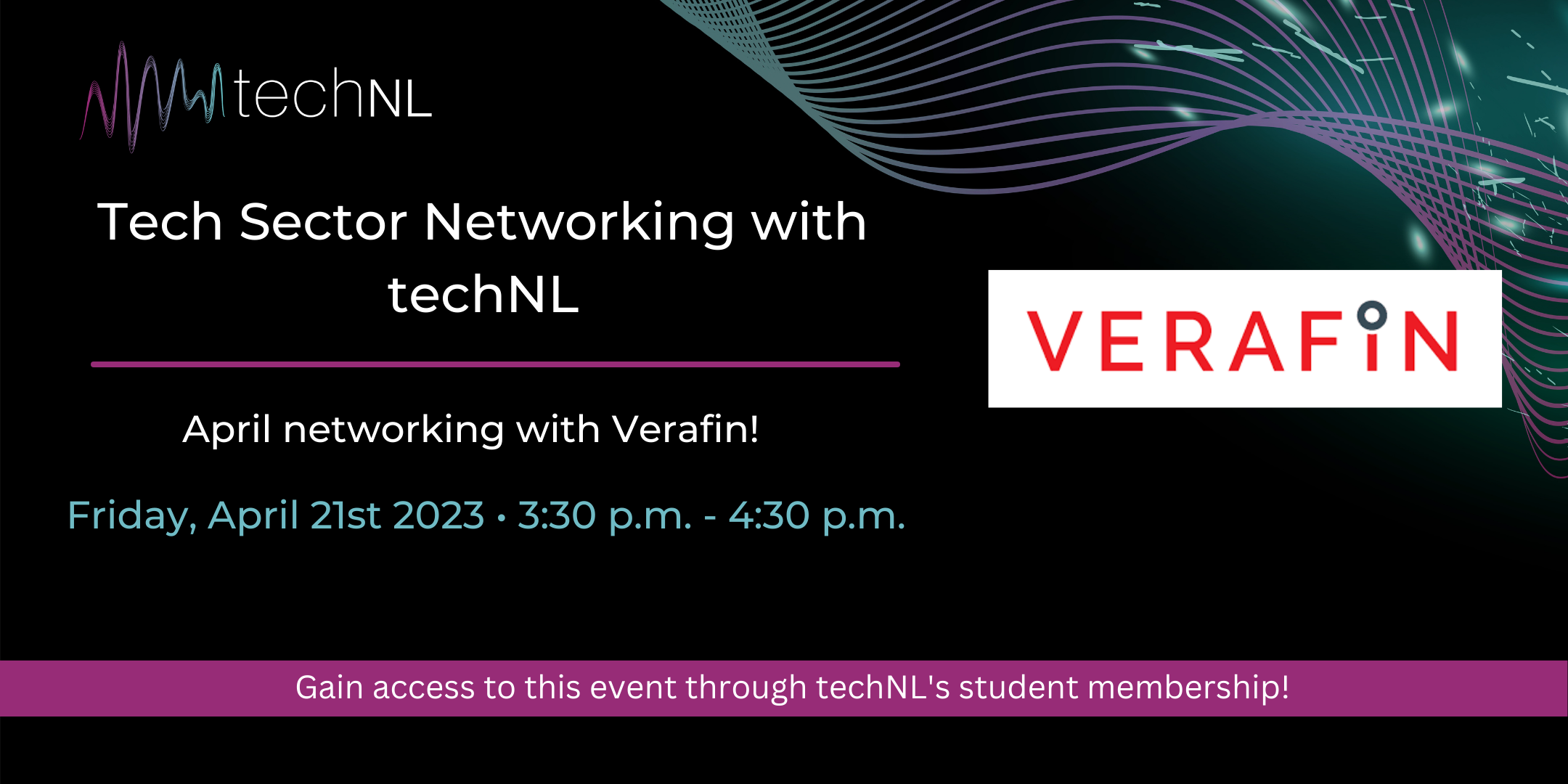 Tech Sector Networking with techNL: April Networking with Verafin! [EXCLUSIVE STUDENT MEMBER EVENT]
Tech Sector Networking with techNL is a networking series that will connect students within the student membership with different companies from industry. For the first iteration this April, come celebrate the end of finals with representatives from Verafin at 235 Water Street! There will be great company, food and refreshments for everyone.
This event is exclusively for members of techNL's Student Membership. If you are a post-secondary student and would like to join, you can do so here.
Once registered as a student member, you can register for this event here.