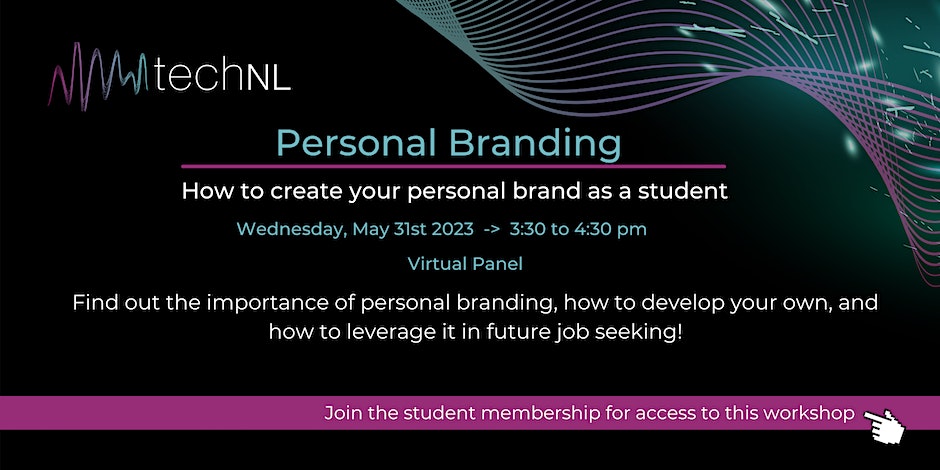 EXCLUSIVE STUDENT MEMBER EVENT: Personal Branding: How to Create your Personal Brand as a Student
EXCLUSIVE EVENT FOR techNL STUDENT MEMBERS
If you'd like to become a Student Member for free, please register: Student Membership
In today's competitive job market, creating a strong personal brand is crucial to setting yourself apart from the crowd and landing your dream job. This workshop is designed to help post secondary students with interest in tech to learn how to build their personal brand and make a lasting impression on potential employers.
During this virtual panel, attendees will learn:
The importance of personal branding and how it can help you achieve your future career goals.
How to identify and highlight your unique strengths, skills, and values.
How to communicate your personal brand effectively through outlets like LinkedIn, networking, and other channels.
By the end of this workshop, the attendees will have a better understanding of what personal branding is, how to develop their own personal brand, and how to use it to achieve their career goals. They will also leave with concrete action steps to help them continue to build and refine their personal brand beyond the workshop.
If you're a post secondary student looking to stand out in the job market, this workshop is for you!