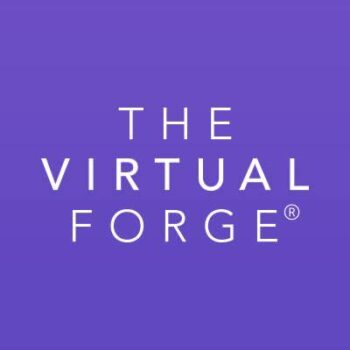 Website The Virtual Forge
About us:
We are an international company with offices in the UK, Portugal, Canada and US. The Virtual Forge works with organisations to create digital and technology platforms to drive transformation, develop capabilities and deliver digital and transactional experiences that build business around the world.
We are looking for a talented Project Manager to join our international team and work on an exciting project.
Role Overview:
The Project Manager will be responsible for the coordination and completion of projects and support initiatives. This includes resource allocation and participation in all phases of a development life cycle including feasibility study, requirements gathering, analysis, design, programming, testing, and implementation. Frequent contact with all levels of customer stakeholders is expected. The Project Manager will be reporting directly to our Head of PMO and is expected to exchange ideas, information, and opinions with all members of their team, including managing directors, to arrive at decisions, conclusions, or solutions that will result in project success. This role coordinates and supervises the efforts of the functional team as required, to ensure that the projects are conducted in accordance with the requirements of the sales proposal, budget, and schedule. The project manager is ultimately responsible for overall customer satisfaction.
Duties and Responsibilities:
Managing tasks and priorities for all software projects, to ensure they are planned, managed, executed and delivered with clarity, and on time;
Operating as a key figure and interface between the Client and the Design and Development teams;
Preparing detailed plans for business-critical and complex projects involving multiple teams and having many internal and external dependencies;
Following up on the decision execution and project progress, both using software tools and communication;
Reporting project status both internally and externally;
Support in the continuous improvement of project management processes;
Adjusts resources as necessary to ensure project success and completion;
Participation in client workshops;
Helping with the development of project plans and documentation ;
Being involved in all Commercial aspects of the Project.
Essential Skills:
Commercial oriented profile;
6 years previous experience as IT Project Manager;
Must have worked in software development and delivery environment;
Experience of managing projects using different software tools – GitHub, Azure DevOps, Microsoft Project, etc;
Experience in working with multiple suppliers;
Experience in ensuring appropriate business engagement;
Have broad-based knowledge – both in the Business and Technical areas to be able to advise colleagues in strategic direction and consult on issues;
Team-leading skills;
Excellent communication skills;
Professional presentation skills;
Confident and self-motivated;
Self-directed and independent;
Availability to visit our clients' offices and to work closely with the key stakeholders;
Ability to interact with technical staff to communicate support requirements and elicit additional information;
Knowledge for Agile Methodologies
What do you need to do:
Send us your CV to workwithus@thevirtualforge.com
Gross Salary expectation and availability
Are you afraid of being discriminate regardless of age, gender, race, religion, disability, sexual orientation and gender identity? Not at The Virtual Forge, we are an equal opportunity employer. We encourage diversity in the workplace!
At The Virtual Forge, we have a dedicated recruitment team that works globally to fill all our recruitment needs. Therefore we don't need a response from recruitment companies. Thanks for understanding.