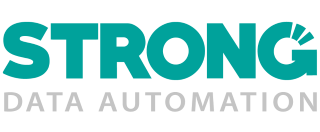 Do you dream of having a say in the software you write? Strong Data Automation is growing with customers throughout Canada and the United States. Currently we specialize in waste management logistics. That's garbage you say? Exactly! We are a tight team working to build essential, usable products for our customers quickly and everyone pitches in to get the job done right. You'll work on problems of secure data collection, operation scaling and automation, and hardware integrations across multiple applications and geographical locations. Customers will love you for making their job about high level decision making instead of copy and pasting between spreadsheets. They also have thousands of users who interact with our software. We handle tracking, billing, trending and more as we try to revolutionize how organizations control what happens to everything the world doesn't want.
The Position
5+ years programming experience .NET ecosystem
Experience in Microsoft SQL Server management, diagnostics and monitoring will be highly valued.
Familiar with modern development best practices and design patterns
Knowledge of key security fundamentals for web application development
Computer science degree or equivalent experience / education
Thrives in an atmosphere of taking on new challenges and developing new skills
Company Profile
Strong Data is a software company whose goal is to create great software that allows its customers to work as efficiently as possible. Second to that is to create lasting jobs in Newfoundland and Labrador. Flexibility and working from home has been core to Strong since the beginning.
We work in multiple industries with our current focus in waste management. We develop software that helps our customers handle their data. At Strong we embrace new technologies and techniques to ensure we are at the forefront of the industry.