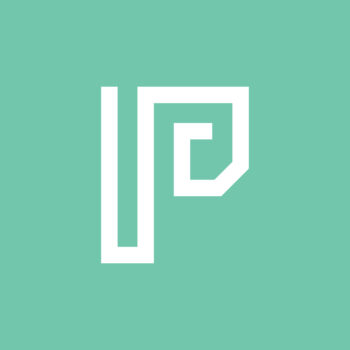 Website PolyUnity Tech Inc.
Reimagining Better Healthcare Outcomes
Role
PolyUnity Tech Inc. (PolyUnity) is seeking a Production & Design Team Lead, ideally working out of St John's, NL or Ottawa, ON. Reporting to the President, the lead will be responsible for helping map the path ahead and directing the implementation of software, hardware, and client engagements for the Production & Design team. The team lead will also assist in developing relationships with key healthcare stakeholders and 3rd party production facilities. We seek someone who wants to be a product development pipeline management expert.
Why join PolyUnity?
PolyUnity is an agile health-tech company, with a strong social conscience, focused on improving healthcare outcomes. PolyUnity partners with healthcare organizations and their innovation programs to develop and deliver advancements in additive manufacturing (e.g. 3D Printing) for the healthcare sector locally and around the world. We are innovators, committed to empowering passionate healthcare providers to improve patient outcomes and reduce costs.
We are a growing company that values our people! We provide an energetic company culture and a welcoming team. We understand the importance of providing employees with training and opportunities to grow in their careers.
PolyUnity is committed to creating a safe, healthy, and welcoming working environment for all current and future team members. We promote diversity, equity, inclusion, and belonging within our own company culture and our industry. We strongly encourage all applicants to apply, including but not limited to, women, 2SLGBTQIA+ folk, indigenous peoples, people of visible minorities, and people of various ages and abilities.
What do we have to offer you?
A competitive salary, a hybrid work environment, 4 weeks PTO plus a company wide end of year break between Christmas and New Years. PolyUnity has a minimum of one social event per month, bottomless coffee, and office snacks. Further, PolyUnity offers career development and training opportunities as well as meaning and impact for your career!
What are we looking for in you?
We are seeking a motivated and caring team lead with 3+ years of experience who is a strong communicator, enjoys creative problem-solving, and guiding team member growth while interacting in an interdisciplinary, collaborative, and client-facing environment. We seek someone who wants to be a product development pipeline management specialist.
You will have autonomy, respect, and support from our team. We do not expect you to be an expert in everything. Your desire to learn and improve will play a role in your success. Initiative is applauded! Excellent communication and cross-functional development skills will be needed. We want you to be a key player in improving healthcare outcomes with a rapidly growing, people-centric company.
Responsibilities
– Develop key relationships and present proposals to a growing network of healthcare practitioners and 3rd party production facilities
– Research, evaluate, and recommend in-house versus 3rd party production
– Investigate new production and design software and hardware developments to the team and recommend a path forward
– Plan and implement production testing schema, inventory management, and customer relationship management software packages
– Provide management & product development teams with feedback & insights. o Plan, prepare, & deliver presentations
Primary Considerations
– A degree/diploma in a relevant business or technical discipline
– A minimum of 3+ years of experience in a production & design team environment, ideally within the health tech sector
– Very strong communication skills both written and verbal
Secondary Considerations
– Knowledge and experience in additive manufacturing / 3D printing
– Experience with ISO regulation in medical or other industry (e.g.: ISO 13485, ISO 14971)
– Experience in defining/developing technical business revenue models
– Established professional network (healthcare professional network, additive manufacturing or traditional manufacturing network)
– Management experience leading a team through new ideas and systems
Don't meet every single consideration? We encourage you to apply even if your experience doesn't exactly match. You may be an excellent candidate for this position or others with us!
Location & Details
St. John's, NL, Canada
Hybrid Work
If you seek a meaningful career with an exciting, growing, socially conscious, health-tech company, then check us out and apply today! Help shape the future of healthcare!