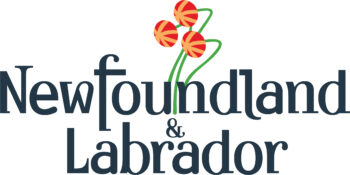 Website Office of the Chief Information Officer
Referral Number: OCIO.22.23.1672 (https://www.hiring.gov.nl.ca/Jobs.aspx/Details/27807)
Employment type:
1 Permanent Position
1 Permanent Position
1 Permanent Position
Division: Corporate Services and Projects
Department: Office of the Chief Information Officer
Position Group: Management
Location: St. John's
Closing Date: 12 Apr 2023
Salary (scale): $73,553 – $95,619 (HL-22)
Duties:
Reporting to the Director of Project Delivery, the Manager of Information Technology (Project Manager) is accountable for managing day-to-day operations of multiple Information Technology (IT) projects for Government Departments, select agencies, boards and commissions. Prime responsibilities include: Planning, executing, controlling and closing out multiple projects against defined scope and budget; Ensuring assigned projects align with organizational standards, policies and procedures; Creating, maintaining and obtaining sign off on project charters and project plans detailing deliverables, timelines and required resources; Conducting recurring project control reviews and submitting status reports; Monitoring project budgets and projections; Negotiating for required internal IT and business resources; Creating and maintaining risk/issue logs and escalating issues to stakeholders and steering committee as appropriate; Capturing and documenting operations' transition plans for post-implementation of a solution; Reviewing and contributing to documents and deliverables produced by the project team including detailed business requirements, detailed architecture design, test plans, system documentation, etc.; Providing feedback and guidance to project team members; Managing stakeholder expectations and working through difficult conversations and decisions with project team, Management and Executive; Building client relationships to ensure overall project success.
Screening Criteria:
Completion of undergraduate degree in Computer Sciences or Information Technology (equivalencies will be considered)
Experience managing information technology projects
Experience managing budgets
Experience leading or mentoring others in a project environment
Experience with application support and service delivery
Project management certification (e.g. PMP) (Asset)
Assessment Criteria:
Knowledge of application management/development principles and practices
Knowledge of the System Development Life Cycle (SDLC) methodology
Budget management skills
Project management skills
Stakeholder engagement skills
Ability to effectively exchange information
Ability to lead others
Ability to manage time and tasks
Client service orientation
Conditions of Employment: Recent and satisfactory Criminal Records Certificate from local police
Conditions of Acceptance:
Willing to accept on-call (occasional)
Willing to work overtime (occasional)
Information for Applicants:
For more information about this opportunity please call: Cynthia Sheppard (709) 725-5095 or Adrian Barnes (709) 729-0535
The Government of Newfoundland and Labrador values diversity in the work place and is an equal opportunity employer.
This competition is open to Internal Applicants AND other persons legally entitled to work in Canada.
It is the responsibility to the applicant to submit an application that clearly demonstrates the screening criteria.
Applications that do not demonstrate the required criteria will be screened-out.
Applicants will not be contacted to resolve incomplete, unclear or contradictory information.
Application information must be factual, complete and current to date of submission.
Application information may be subject to verification.
All contact information submitted must be accurate, including mailing address, email address and telephone number.
The pool generated from this competition may be used to fill future similar vacancies with the Government of Newfoundland and Labrador.
How To Apply:
Please visit the following link to create a user profile: https://www.hiring.gov.nl.ca/Applications.aspx/Create/27807
Please ensure your application clearly references the competition number OCIO.22.23.1672.