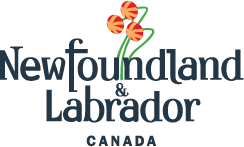 Website Office of the Chief Information Officer, Government of Newfoundland and Labrador
Competition Number: OCIO.23.24.1008
Posted Date: November 06, 2023
Closing Date: November 21, 2023
Employment Type: 1 Temporary
Division: Design and Delivery
Department: Office of the Chief Information Officer
Position Group: Non Bargaining / Non Management
Location: St. John's
Salary: $38.40 – $42.96 hourly (CG–40), 35 hours per week
Benefits: Onboarding
Position Details
www.gov.nl.ca/exec/ocio
Reporting to the Customer Experience (UI/UX) Manager, this Senior Programmer Analyst (SPA) position is responsible for the design, development, and implementation of new and updated websites/applications with a special focus on User Interface (UI) design, User Experience (UX) and Customer Experience (CX).
Under the direction of the (UI/UX) Team, the SPA is more specifically responsible for gathering/analyzing technical requirements, conducting user research/testing, identifying user problems/challenges, establishing information architecture and creating innovative design solutions with user flows, storyboards, wireframes, mockups, and interactive prototypes. The successful candidate is also responsible for consulting/collaborating with clients, stakeholders and users to demo, test, iterate and implement solutions in a secure government production environment while adhering to brand, development, and accessibility standards. Producing and modifying documentation for ongoing maintenance and support is also required, as well as performing other related duties as defined by the Manager or senior analyst.
The SPA should be able to work effectively and efficiently both independently and with others in a dynamic team environment. Supervising and mentoring junior team members may be required. The incumbent is also expected to engage in continuous learning to improve skills and keep up to date on government standards, policies, and industry best practices.
Screening Criteria
Completion of a degree or diploma in Computer Science, Information Technology or Business (equivalencies will be considered)
Considerable experience in the design and development process of a website or online application
Development experience using technology languages such as HTML, CSS, Javascript, PHP, WordPress etc.
Experience in web accessibility
Experience in User Interface/User Experience (UI/UX) design and development
Experience with Google Analytics (asset)
Completion of a certificate or diploma in UI/UX (asset)
Experience developing IT solutions following a software development methodology (asset)
Assessment Criteria
Knowledge and experience with various technologies including HTML, CSS, JavaScript, PHP, and WordPress
Knowledge of web accessibility standards
Knowledge of UI/UX design and development
Knowledge and proficiency using Google Analytics (asset)
Ability to work independently and collaborate as part of a team
Ability to think critically
Ability to manage time and tasks
Ability to effectively exchange information
Stakeholder engagement skills
Conditions of Employment
Conditions of Offer
1. Recent and satisfactory Criminal Records Certificate from local police
Conditions of Acceptance
1. Willing to accept on-call (occasional)
2. Willing to work overtime (occasional)
Information for Applications
For more information about this opportunity please email Necie Mouland neciemouland@gov.nl.ca
– This position is considered a "Position of Trust" and therefore, a job offer may be subject to a satisfactory security check.
– The Government of Newfoundland and Labrador values diversity in the work place and is an equal opportunity employer.
– Disability related accommodations and alternate formats are available upon request at any stage of the recruitment process by contacting recruitment@gov.nl.ca, 709-729-0130 or toll free at 1-888-729-7690.
– Preference will be given to applicants who are a Canadian citizen or permanent resident of Canada or those who are legally entitled to work in Canada.
– Applications must be received on or before the closing date stated for this job posting.
– It is the responsibility of the applicant to submit an application that demonstrates the required merit criteria.
– Applications that do not clearly demonstrate the required criteria will be screened-out.
– All applications must contain accurate contact information, including current mailing address, email address and phone number.
– All information submitted as part of this application must be factual, complete and current to date of submission.
– This competition may be used to fill future similar vacancies with the Government of Newfoundland and Labrador.
How to Apply
Visit https://www.hiring.gov.nl.ca/job-details/28822 to submit your application.