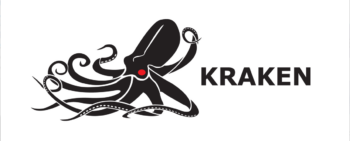 We are seeking a Mechanical Technician to support our growing business. The successful candidate will be able to work in a fast-paced team environment and would be interested in contributing to the direction of future Kraken products.
Kraken Robotics offers a unique career opportunity to work with an internationally recognized leader in ocean technology that is harnessing our world class talent to provide superior subsea solutions for global security, environmental, and scientific challenges. Our highly talented team design and manufacture technology platforms for NATO navies and commercial clients throughout the world and provide acoustic 3D Synthetic Aperture Sonar (SAS) data solutions and imaging in the offshore energy sector with increasing focus on offshore renewables.
Responsibilities
Mechanical assembly of various Kraken products
Using the manual milling machine to complete rework on parts
Operating laser etcher/cutter
Use of various hand tools to complete rework of parts
Operating 3D printers
Completing maintenance on a wide range of equipment
Carbon fiber rework
Designing and building test jigs to improve production efficiencies
Qualifications
Diploma in Mechanical Engineering Technology, or other Technical Diploma with experience
Demonstrated technical skills along with a proven track record for success.
Experience with quality assurance and quality control procedures (QA & QC)
Experience in proper inventory systems and procedures
Strong written and oral communication skills (technical reporting and engineering documentation)
Strong analytical and problem solving skills
Strong troubleshooting skills
Must be able to work independently, as well as effectively within a team environment
High degree of organization, with the ability to prioritize tasks
Appreciation of other engineering disciplines (electrical and software)
Experience with any of the following would be considered an asset:
Experience operating and completing maintenance on manual milling machines
Experience using and maintaining 3D printers
Experience operating laser etchers/cutters
Experience in a shop environment, specifically with hand tools
Experience working with carbon fiber
Familiarity with proper shop safety practices
Work With Us
Kraken offers an attractive and competitive compensation package designed to reward our team for a job well done. With locations around the world, we support remote working packages and encourage professional and cultural collaborations. Kraken is an equal opportunity employer focused on promoting diversity, equity, and inclusion and we value the diversity of our team that contributes to our company growth and development.
This position will allow someone the opportunity to make an impact while also having support for growth and development within their role. If this sounds exciting to you, and you are approachable, engaging and enjoy helping employees and business functions to succeed, we are interested to hear from you. The location for this position is in Mount Pearl, Newfoundland.