Full Time
$50,000-$80,000 CAD / Year
Salary: $50,000-$80,000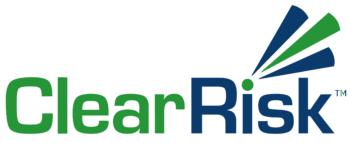 This is a great opportunity to join the Implementation & Support Team at ClearRisk, a rapidly scaling company in the Newfoundland Tech Sector. The ideal candidate has a passion for building external relationships, helping customers meet their organizational goals, and all the benefits and challenges that go along with that!
Integrity. Teamwork. A passion for Technology.
Summary of the role:
Reporting to the Technical Lead/Project Manager, we are in search of an exceptional Implementation and Support Analyst. Our Implementation and Support Team helps customers launch and manage the ClearRisk platform within their organizations. As an Implementation and Support Analyst, you will take ownership of the successful onboarding and adoption of ClearRisk's RMIS product through customer implementation projects. ClearRisk Implementations typically involve the following:
System & User Configuration
Quality Assurance Testing
Facilitating customer User Acceptance Testing (UAT)
System Troubleshooting & Support
Mapping/Creating Workflows for Customers
Form development and UX/UI Design, leveraging no-code web form-building tools
This position requires collaboration with our customer success, project management, and product development teams to ensure project deliverables are achieved as planned.
Who you are:
You're a curious problem solver, with the initiative to see things through to completion
You're detail-oriented with excellent follow-through skills;
You're organized and able to manage and execute multiple projects;
You have a proven ability to listen and record key points in a conversation, respond with clarity, and overcome challenging situations;
You know your tech inside and out, but you also know how to cut through the jargon to help onboarding customers who may not have a technical background;
You take an active interest in opportunities to increase customer satisfaction and deepen customer relationships;
You are comfortable working independently, but also enjoy working with a collaborative and inclusive team.
Why you want to work for us:
We're growing, that means you'll grow!
We have an awesome office space with a flexible work environment;
We offer a culture of openness and idea generation;
We pride ourselves on transparency and keeping it real;
From the most senior to the newest team member, we provide open access to decision-makers and career-building work;
We prioritize diversity, inclusion, and community building; and
We have a competitive compensation package.
What you'll do:
Communicate with clients to understand their needs and convert them into actionable deliverables
Work collaboratively with the Project Manager, Customer Success Manager and Software Developers to fulfill project goals and timelines
Configure and test ClearRisk RMIS system for the customer use-case including user access, module/functionality availability and automation
Provide technical support to customers to troubleshoot and resolve issues in a timely manner
Work with customer product development departments, service providers and other third parties to troubleshoot and configure systems
Look for opportunities to improve processes to better serve customers
Any other duties as assigned.
What you bring:
Post-Secondary Degree or Diploma in a technical discipline such as Software Development, Information Technology, or an acceptable combination of education or relevant experience
Familiarity working with Salesforce CRM in either an administrative or development role is highly desirable
A high degree of resourcefulness, flexibility, and adaptability
Outstanding communication skills, dealing with individuals at all levels of an organization
Experience in the following would be considered an asset: Project Management, working with structured data (databases, Excel, etc.), and Business Intelligence Reporting tools.
We are looking for a driven individual who is looking to build their career. This exciting opportunity is one that will go as far as you choose to take it. This is a full-time permanent position with a competitive salary, benefits package and more.
About ClearRisk
ClearRisk supports the risk management needs of over 150 organizations in North America. It specializes in software and data solutions for risk management, claims and incidents, and business continuity planning. ClearRisk exists to enable success through risk optimization, delivering effective, efficient, and better options for risk management. ClearRisk is committed to an inclusive and diverse workplace that fosters belonging, that is supportive and respectful of employees and partners for a full and enriching experience. The company was founded by CEO Craig Rowe in 2006 and is headquartered in St. John's, Newfoundland.
Employer Guarantee:
ClearRisk is an inclusive employer. We are committed to creating and managing a safe workplace and fostering a culture of belonging that is supportive and respectful of employees and partners with diverse backgrounds that ensures all stakeholders in ClearRisk have a full and enriching experience. We also value diversity of perspective including differences in personality, life and work experience, skills, and ways of thinking and working.
ClearRisk is committed to maintaining an employment equity program that would include processes, plans and procedures that address under-representations in the employment of women, members of visible minorities, and other protected groups designated by legislation or otherwise.
We thank all applicants for their interest; however, only those selected for an interview will be contacted.
Apply here: https://clearrisk.bamboohr.com/careers/25