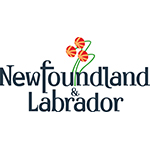 Website Gov of NL
Gov of NL
Referral Number: OCIO.22.23.1608 (https://www.hiring.gov.nl.ca/Jobs.aspx/Details/27741)
Employment type: 1 Permanent Position
Division: Application and Information Management Services
Department: Office of the Chief Information Officer
Position Group: Non Bargaining / Non Management
Location: St. John's
Closing Date: 17 Apr 2023
Salary (scale): $40.34 – $47.53 hourly (CG-42) the successful candidate will also receive $7,000 in annual Market Adjustment payments until February 28th, 2025 as per the Market Adjustment Policy.
Duties
The Database Analyst (DBA) will provide a leadership role in the support and maintenance of Oracle, SQL Server, MySQL and other database systems. The DBA administers database objects, assist with impact analysis of database changes, perform database optimization, and monitor system performance. This position will develop, implement, and execute procedures for data archiving, data backup, import/export, and disaster recovery. The successful candidate will perform capacity planning, system integrity checks, software installation, and upgrades as well as database patch management, data masking, hardening, logging, and auditing. The DBA will be expected to work on new projects as needed. The DBA will assist in the transition of new systems into an operational production environment and prepare and/or review applicable documentation such as Database Build Books and Operations Procedure Manuals. Will enforce and maintain database constraints and ensure database security using the latest security methods. Provide direction and advice on complex database issues to all levels of IT staff. After hours database support may be required for some applications.
Screening Criteria:
Degree or diploma in computer science or computer studies (equivalencies will be considered)
Experience with Oracle, SQLServer or MySQL database administration.
Experience with managing databases on operating systems such as Windows, AIX, etc.
Experience in enterprise databases management tools such as Oracle Enterprise Manager, Solarwinds, etc.
Experience coaching or mentoring coworkers (asset)
Experience in supporting PeopleSoft and Oracle eBusiness (asset)
Assessment Criteria:
Knowledge of Oracle, SQLServer and/or MySQL database technologies
Knowledge of security methods (i.e. secure server certificates, data encryption, etc.)
Knowledge of formal change management practices
Ability to think critically
Ability to effectively exchange information
Ability to make decisions
Ability to manage time and tasks
Ability to mentor others (asset)
Client service orientation
Professionalism
Conditions of Offer:
Recent and satisfactory Certificate of Conduct from local police
Information for applications:
For more information about this opportunity please email: Calvin Butt calvinbutt@gov.nl.ca
The Government of Newfoundland and Labrador values diversity in the work place and is an equal opportunity employer.
This competition is open to Internal Applicants AND other persons legally entitled to work in Canada.
It is the responsibility to the applicant to submit an application that clearly demonstrates the screening criteria.
Applications that do not demonstrate the required criteria will be screened-out.
Applicants will not be contacted to resolve incomplete, unclear or contradictory information.
Application information must be factual, complete and current to date of submission.
Application information may be subject to verification.
All contact information submitted must be accurate, including mailing address, email address and telephone number.
The pool generated from this competition may be used to fill future similar vacancies with the Government of Newfoundland and Labrador.
How To Apply:
Please visit the following link to create a user profile and apply for this position (do not send resume to person noted above): https://www.hiring.gov.nl.ca/Applications.aspx/Create/27807
Please ensure your application clearly references the competition number OCIO.22.23.1608.