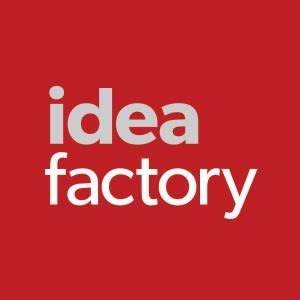 The Idea Factory is looking for someone unique: a person with passion, energy and someone who champions the very best in client success.
As a Client Success Manager, you will:
Manage the day-to-day operations of multi-faceted, integrated campaigns, working across digital communications, social media, strategy and creative.
Work closely with multiple teams in the development and execution of digital & creative campaigns.
Contribute to the development of strategic plans and ongoing campaign recommendations for clients as needed.
Support campaign analytics and reporting through maintaining client status reports, including project trackers.
Ensure sound financial management of client budgets.
Maintain regular client communication.
Contribute to ongoing business development.
What you bring to the table:
A skill for managing multiple projects at various stages simultaneously.
An ability to work as part of an integrated team, helping to keep all the various parts moving – in the right direction, of course.
A desire to be 'in' your client's business, developing a deep understanding for the industry, culture, and competitors and acting as their trusted adviser.
A sixth sense as an internal and external navigator, strategically steering work product based on understanding of client's business and needs.
A love of problem solving, helping clients and internal teams identify address issues and find opportunities.
A passion for cultivating and nurturing client relationships to build trust, long-term partnership and client success.
A fabulous attitude as someone who thrives in a fast-paced, digital-centric team environment and can inspire colleagues to coordinate work across departments, communicate effectively and collaborate to deliver as one team.
What's in it for you:
The chance to work at an innovative and fun agency. With an awesome roster of clients ranging from the very small to national and international corporations, you'll never be stuck doing the same old, same old.
A workplace that encourages creative thinking.
A work hard and play hard culture. Any excuse for a party will do, whether we're celebrating a birthday or the arrival of the season!
Flexible hours with remote working on Mondays and Fridays plus summer hours… because summer is way too short around here!
A competitive salary with paid vacation, personal and sick days, medical, vision, and dental health benefits
Our snack cabinet is always stocked, and the espresso beans are ready to go each morning.
Dog-friendly office.
Regular catered Lunch-And-Learns + other professional development opportunities.
Interested? Send a cover letter and resume to gatekeeper@ifactory.ca. To learn more about Idea Factory, visit careers.ifactory.ca