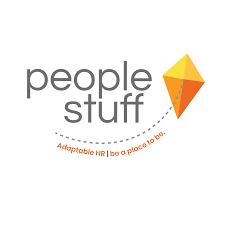 Angler Solutions Inc.
Our client Angler Solutions Inc. is looking for a Manager of Innovation and Opportunities to join their team located in the heart of downtown St. John's, Newfoundland and Labrador. This new position is a full time permanent role, and will join their team of experts in providing professional services to the energy and ocean technology sectors.
Founded in 2020, Angler Solutions aims to enable collaboration and innovation through teamwork and a strategic approach – the name of the company is rooted in the founder's passion for fishing! An angler is resourceful, and uses a variety of tools and techniques to achieve success within the environment they find themselves in. Angler Solutions sees limitless opportunities in the sectors they work in and will continue to build their 'tackle box' of tools and techniques including investing in and building our greatest asset – our people.
Key focus areas of Angler's ongoing activities are centered around supporting and executing projects related to decarbonization and emissions reductions in the energy sector, and contributing to strategic opportunities in offshore electrification and renewables, onshore wind and green fuels, marine decarbonization, and digitalization. Angler Solutions is ready for their Manager of Innovation and Opportunities to bring a new skill set to the team to uncover and develop new opportunities!
What You Will be Doing:
At Angler Solutions, we are dedicated to making connections, committed to uncovering opportunities, and supporting their development. Our Manager of Innovation and Opportunities will share that passion for connecting with people and working with companies to apply innovative technologies. We leverage and develop sustainable solutions to make a significant contribution to the transitioning energy sector and ocean economy. In addition, the Manager of Innovation and Opportunities will be responsible for the following:
Utilizing an innovation lens, undertake the development of a strategic plan to support growth activities in areas related to the energy transition, decarbonization, and renewable energy
Lead business development activity for the company in the area of R&D and innovation including developing relationships and partnerships, identifying leads, potential projects and opportunities, and seeing projects through the execution phase
Interface with industry, funding entities, academic institutions, government departments and other organizations in the innovation ecosystem
Oversee and manage collaboration relationships and support project execution with clients ranging from small local businesses to large global companies
Oversee project management activities including designing, developing, and delivering project work plans, schedules, meetings and presentation materials and other project documents as required to fulfill project goals and objectives
Provide mentoring and oversight to to junior team members and organically grow the team to support new activities
Oversee and manage federal corporate tax incentive program Scientific Research and Experimental Development requirements including monitoring and reporting, and interfacing with subject matter experts such as SR&ED Tax Credit Specialists
What you will Bring:
Undergraduate or Graduate Degree in Engineering (P. Eng), Science or other related discipline(s) required; Masters degree is considered an asset
7+ years of experience in a related area
Experience in a client-facing environment in research and development, business development and technology-based industry projects
Excellent networking skills and knowledge of the local energy sector considered an asset
A proven ability to work with a dynamic team, build and maintain relationships, possess a solution oriented mindset and a passion for problem solving
Experience in facilitation including exceptional oral and written communication skills with an ability to communicate complex ideas into plain language, and deliver presentations to stakeholders, including senior level executives
Proficiency in Microsoft Office Suite
Valid driver's license and access to a vehicle
Some domestic and international travel may be required for this role
Don't meet every single requirement? Research shows that women and people of colour are less likely to apply for jobs unless they meet every single qualification listed! We recognize that our team members skills and abilities don't only come from work experience but lived experience outside of the workplace too! We are dedicated to building a diverse, inclusive, and authentic workplace for all current and future team members.
If you're excited about this role but your past work and lived experience doesn't tick all the boxes for every qualification in the job description, we encourage you to apply!
The deadline for application is Sunday, April 23, 2023. Please apply directly online at https://peoplestuff.bamboohr.com/careers/294
The Perks:
This is a full-time salaried position with a competitive compensation and benefits package that reflects the value we have for our team. Our beautiful, newly renovated office in Cabot Place boasts a beautiful view, ergonomic office equipment, and access to indoor parking.
Additional benefits of working with Angler Solutions include:
Hybrid work environment with both in office and work from home opportunities
Paid vacation time and 12 statutory/provincial holidays
Parking in downtown St. John's
Flexible work hours outside core working hours
Team building sessions, professional development, education and training opportunities
Salary shall be commensurate with the combination of experience of candidates.
Angler Solutions is an equal opportunity employer. We are committed to a work environment that supports, inspires, and respects all individuals and in which personnel processes are merit-based and applied without discrimination on the basis of race, colour, religion, sex, sexual orientation, gender identity, marital status, age, disability, national or ethnic origin, military service status, citizenship, or other protected characteristic.
If you require accommodation during the recruitment process or require this job advertisement in an alternative format, please contact Kristina Ennis at kristina@peoplestuffnl.ca or (709) 689-2443.