Full Time
Apply by: October 2, 2023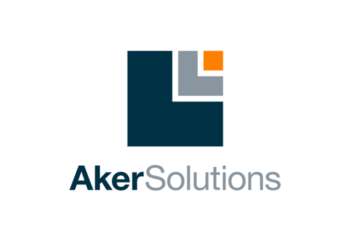 At Aker Solutions we are committed to helping the energy industry and broader society #PowerTheChange towards a low-carbon future. We are changemakers and problem solvers with more than 180 years of experience. Our ambitions are high. By 2030, renewables and low-carbon solutions for oil and gas will make up two-thirds of our business. Do you want to be a part of driving the transition?
Our Engineering group is now looking for a Technical Assistant – Integrity Engineer to join their team!
What will you be doing?
-Responsible for the Asset Integrity / Engineering tasks assigned for the allocated scopes/assets to ensure they are delivered on time and according to plan.
-Support the implementation of an Integrity Risk Management Process, aligned to the client risk management process
-Input to the technical content of the inspection requests or equivalent for appropriate pressure systems or equipment for approval by the Senior Integrity Engineer to ensure they are delivered in accordance with the plan
-Ensure effective data management within inspection database and maintenance management systems
-Support the follow-up of any recommendation actions from the inspection reports
-Maintain registers for inspection requests, P3, deadleg, trunnion, CUI, BOLL, FM etc
-Support to the Integrity Engineer for the FM program – assessing priority through to raising the WO for the FM to be carried out.
-Input to the anomaly process as directed by Senior / Integrity Engineers
-Input to the management of the engineering plans including weekly updates to the Senior / Integrity Engineer
-Input to monthly KPI attainment relevant to the discipline
-Attend Client virtual meetings as required
-Coordination of work scopes and tasks and maintenance of progress reports
-Conduct self verification activities relative to the tasks above
-Any other tasks assigned by discipline lead
We think you should have:

-Post secondary diploma or degree in an engineering discipline, or a combination of relevant education and experience.
-Current registration with PEGNL as either a P.Eng or E.I.T
-Working knowledge of integrity engineering inspection techniques, planning, and methodologies.
-Sound working knowledge of relevant industry codes and standards
-Knowledge of pressure systems design codes, including ASME Section VIII Division 1, and ASME B31.3.
-Knowledge of in-service inspection codes and standards, including API 510 and API 570.
-Conversant with appropriate technical software
-Aware of latest technical developments
-Ability to complete all mandatory safety training and meet qualifications required for work at various sites, including offshore sites
-Presentation and meeting skills.
-Good communicator at all levels within the organization and with external clients.
-Must be a 'team player'
More reasons to work with us:
-Professional development and career opportunities
-Competitive pay and benefits
-Healthy work-life balance
-Company matching RRSP program
-Social and team-building events
-Dynamic project and team environment
Interested? Contact us.
Consistent with the Atlantic Accords Act, residents of Newfoundland and Labrador specifically, and Canadians generally, who are qualified, will be given first consideration for training and employment. For applicants selected to be interviewed, pre-employment and background screening will be required. We thank all those who apply; however, only those candidates selected for interviews will be contacted.
Diversity and Inclusion
Aker Solutions is empowered by its diverse workforce. We ensure a good working environment where equal opportunity, diversity and inclusion are considered vital to our success. We believe diversity creates value, attracts talent, and makes life more interesting. We therefore encourage and welcome applications from diverse backgrounds related to race, religion, nationality, sexual orientation, gender, ethnicity, disability, age, and more.
This is Aker Solutions
Aker Solutions delivers integrated solutions, products and services to the global energy industry. We enable low-carbon oil and gas production and develop renewable solutions to meet future energy needs. By combining innovative digital solutions and predictable project execution we accelerate the transition to sustainable energy production. Aker Solutions employs approximately 15,000 people in more than 20 countries.