Innovation Week 2022 Speakers
Jamie King – CEO, Verafin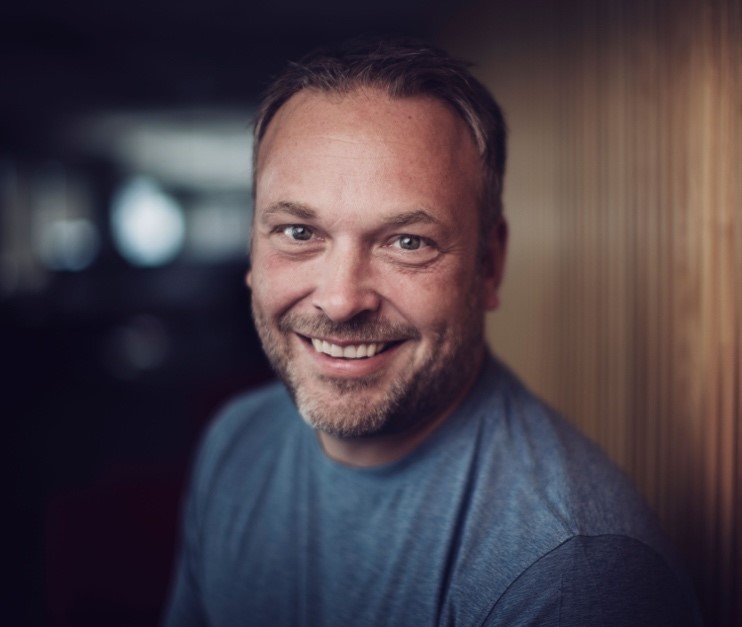 Jamie co-founded Verafin in 2003 with two other Memorial University postgraduate Electrical Engineering students, Brendan Brothers and Raymond Pretty.  Since then he has been establishing the long-term vision of the company and leading Verafin's product development efforts.
He is an industry expert in the application of technology to the detection and prevention of money laundering and fraud and he is dedicated to continuously developing innovative ways to combat financial crime. Equipped with an extensive background in probabilistic networks, behavior-based analytics, robotics, he has an expert knowledge of fraud and money laundering detection and the financial industry.  As a result, Jamie is frequently asked to speak at a number of anti-money laundering conferences across North America.  His focus is often on the convergence of fraud and money laundering detection within financial institutions and the emerging use of advanced technologies to fight financial crime.
John Phillips – Serial Angel Investor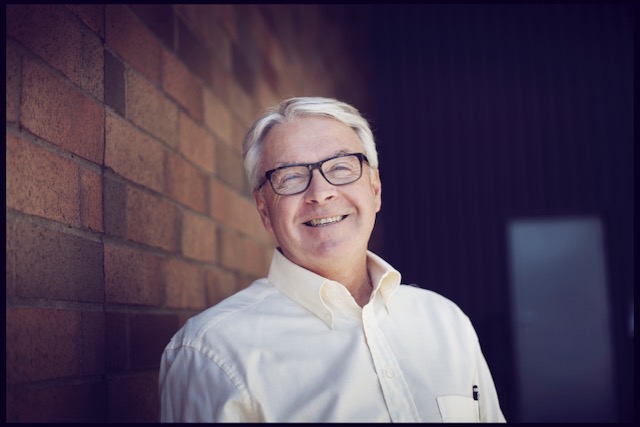 John practiced corporate law at Blake Cassels & Graydon for 20 years. He joined Clearnet Communications Inc as General Counsel and reader of documents over three pages in 1994 until its takeover by TELUS in 2000 at the market's peak and worked for two more years at TELUS Mobility. Next John began his solo work as a full time angel investor trying to recreate the Clearnet magic. Now retired from angel investing, he is minding the current dozen ongoing adventures, including three in Newfoundland, plus Ventures Newfoundland and Labrador. Absent Covid, John and his wife Cathy try to visit their Flatrock house and wonderful neighbours at least every other month where they devote mornings to the East Coast Trail.
Rhiannon Davis – Founding and Managing Partner, Sandpiper Venture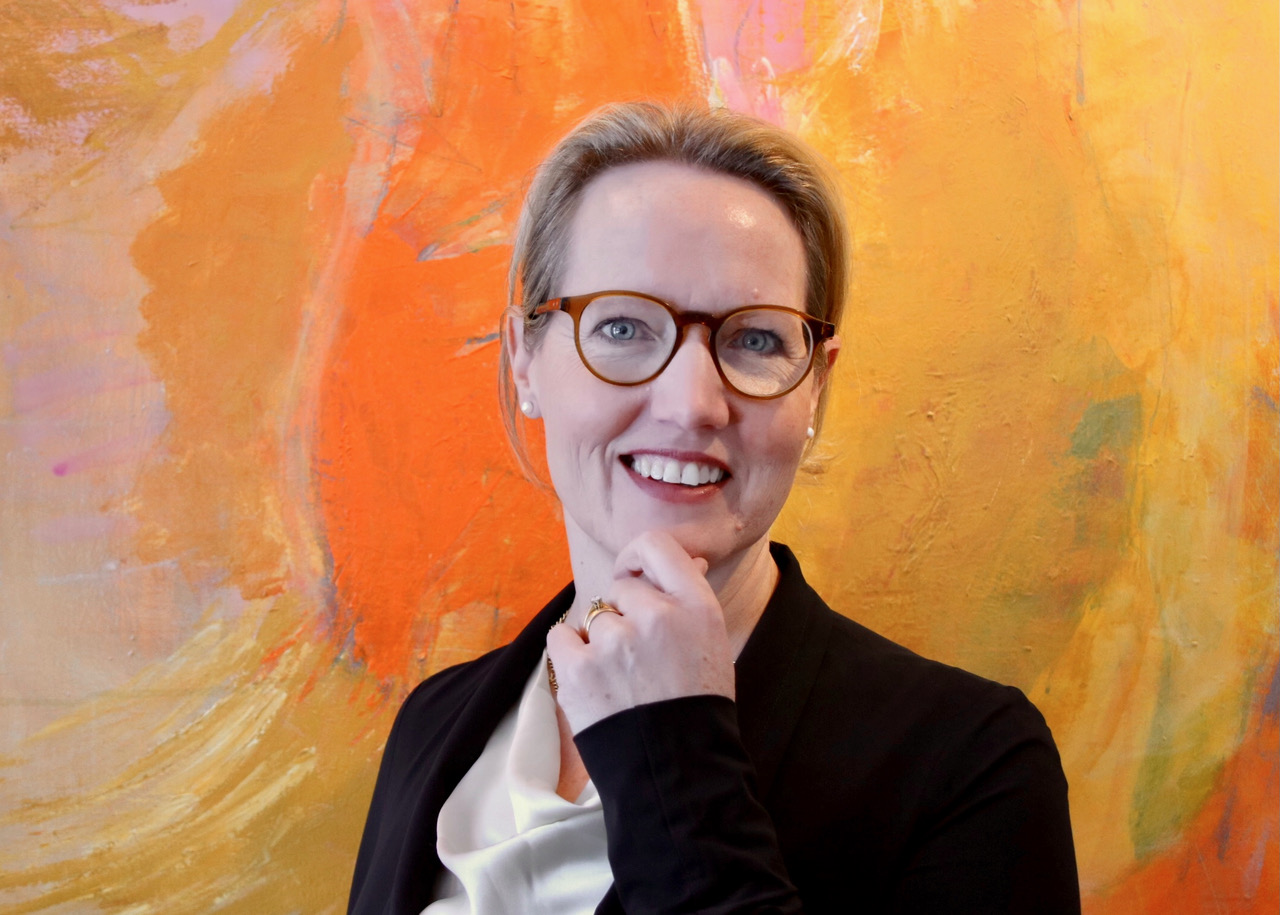 Rhiannon has created, acquired and led companies in Europe, Asia, South and North America, including the GVSC B.V, which became a $2Billion revenue subsidiary of GrandVision N.V.. She was COO and Board Director, taking the $ 5.5 Billion revenue eyecare company with businesses in 45 countries, through a period of rapid growth expansion into 20 new markets through multiple acquisitions, JVs and organic growth, to a successful IPO on the Amsterdam Stock Exchange. The GrandVision IPO ranked in the global top 10 IPOs in 2015. This was her second exit, following the acquisition of Royal Numico N.V. by Groupe Danone in 2007. Rhiannon serves/has served on multiple private, public, crown and NGO boards. As an active investor and mentor for early-stage technology companies, Rhiannon is motivated by the enormous untapped opportunity of investing in women and non-binary technology entrepreneurs as an underrepresented demographic that is overperforming. Rhiannon is a Founding and Managing Partner of Sandpiper Ventures, a seed-stage VC fund located in Atlantic Canada investing in women building ground-breaking technology companies in Canada.
Sid Paquette – Head,

RBCx

& Ventures at RBC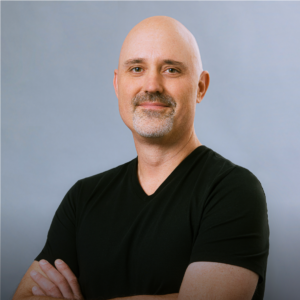 Sid heads all aspects of our strategy and operations. Before joining RBC, he was a managing partner at OMERS Ventures, where he led several multi-stage investments in tech and innovation startups. 
Previously, Sid worked in the international tax practice of a Big Four accounting firm and also worked at one of Canada's leading corporate law firms, where he specialized in providing M&A advice to Canadian and foreign-based multinational corporations, as well as developing and implementing innovative intellectual property strategies. 
Sid has a uniquely versatile skillset, and holds a BA from York University, JD from Osgoode Hall Law School, MBA from Wilfrid Laurier University, and an MTax from the University of Waterloo. He's also an avid '60s and '70s car aficionado. 
Isaac Adejuwon – CEO & Founder, Metricsflow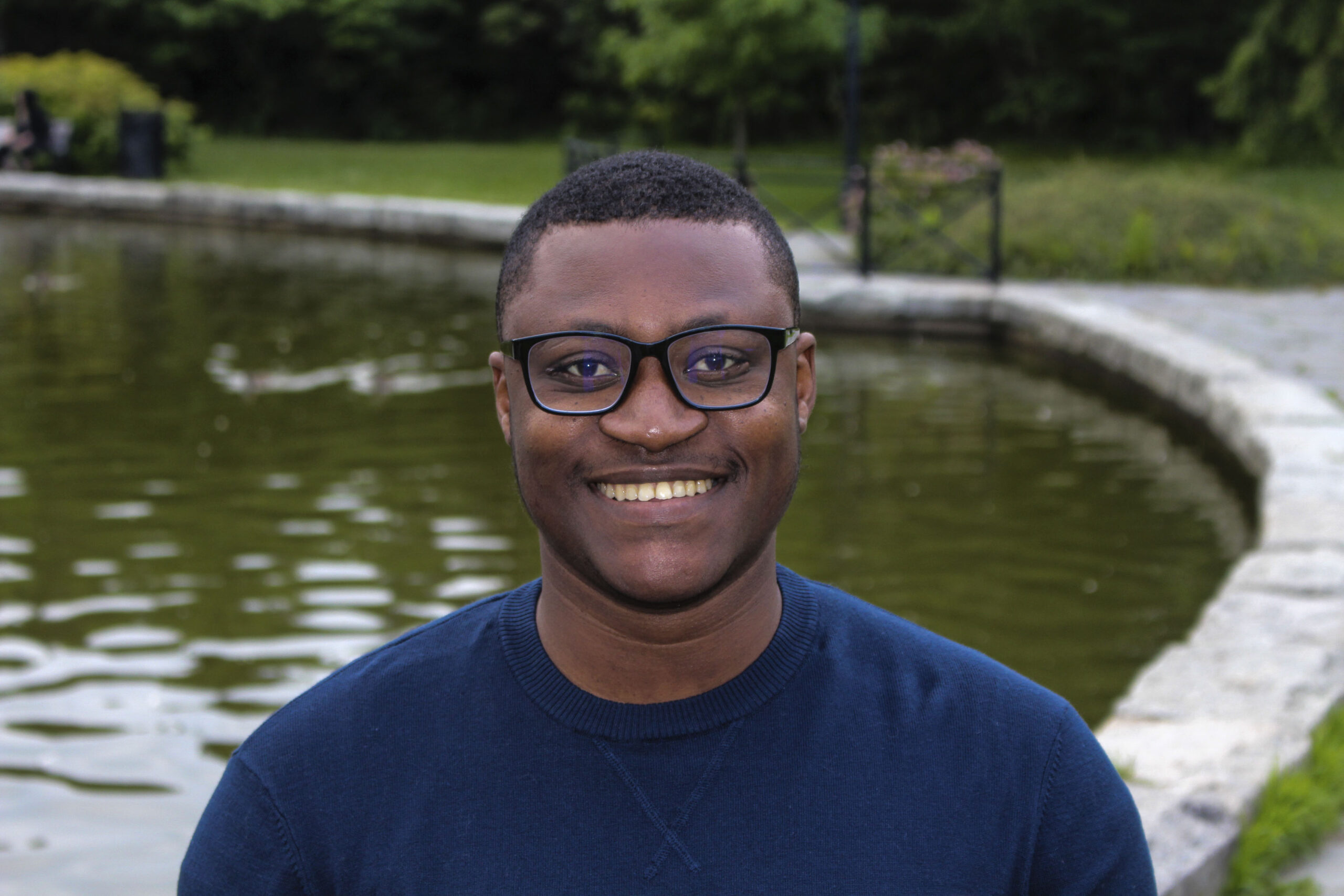 Isaac is the CEO & Founder of Metricsflow, a privacy-friendly cookieless analytics software for enterprise marketing teams. He holds a B.Eng in Electrical Engineering from Memorial University and is a board director at the Canadian Marketing Association. https://thecma.ca/about/board
Kathryn Lockhart – CEO, Propel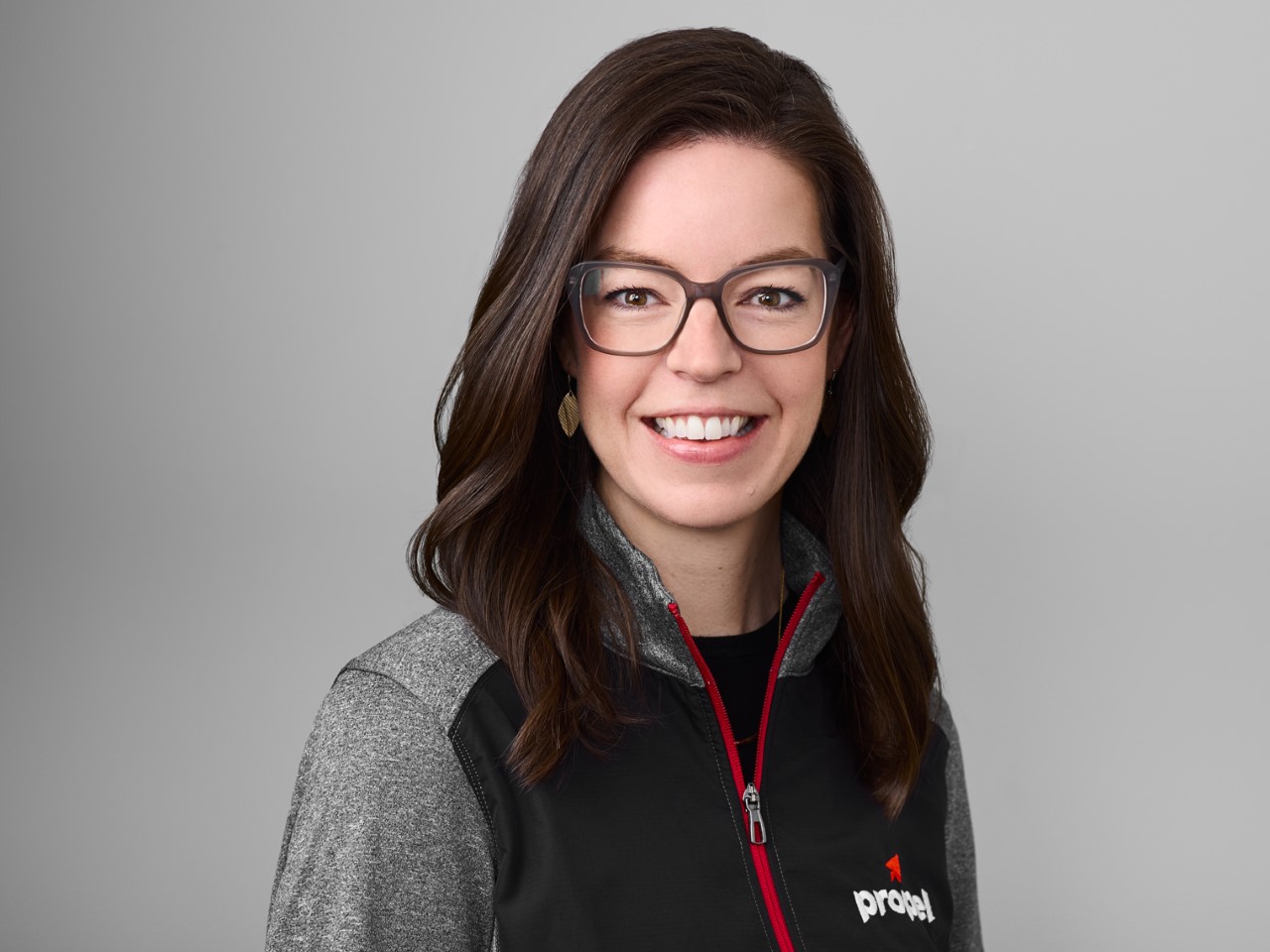 As CEO of Propel, Kathryn leads Atlantic Canada's virtual accelerator serving over 90 companies last year. Her mission to raise baby unicorns is empowering founders across the region. She recently led a cross- regional team to launch Startup Atlantic, a pan-regional brand representing the region with a single voice. Previous to Propel, she was the Vice President of Growth and Corporate Strategy at JVPLabs, a MedTech start-up focused on telemedicine. She has deep experience scaling young technology companies.
Kathryn holds an MBA from Harvard Business School as well as a Bachelor of Philosophy in Interdisciplinary Leadership from University of New Brunswick's Renaissance College. Her work experience began in Toronto where she launched and grew the first technology division for a now global Human Capital Management firm. Following this, she relocated to Europe, where she ran her own start-up based in Oldenburg, Germany as well as led strategic growth for another start-up in Munich. Back in Canada she then served as the Vice President of Corporate Strategy at Bluedrop Learning Networks based in St. John's. She is a regular guest speaker at a number of events, including Young Women of Influence in Toronto, and is passionate about mentoring women in business. Kathryn and her family will be based in Saint John.
Craig Dowden – Best-selling Author, Executive Coach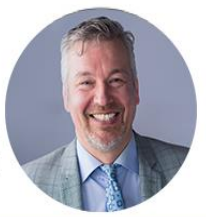 Craig Dowden is a highly respected executive coach with the Forbes Coaches Council as well as an award-winning speaker who delivers interactive, evidence-based workshops that translate the science of leadership, team, and organizational excellence into everyday practice. He is a Charter Member of ForbesSpeakers, a highly select group of 20 individuals from around the world who are "best-in-class" in their respective areas of practice. Craig has a PhD in Psychology with a specialization in Business and is a Certified Positive Psychology Coach.
His first book, Do Good to Lead Well – The Science and Practice of Positive Leadership was published by Forbes in early 2019. Called "ideal reading for people who want to make a positive impact in their organizations" by best-selling author Daniel Pink, Craig's book was endorsed by over 30 CEOs and top-rated TED speakers, including Adam Grant and Marshall Goldsmith. It quickly achieved best-seller status and was immediately picked up for national distribution by Chapters/Indigo.
His next book, A Time to Lead: Mastering Your Self… So You Can Master Your World, was written with Alan Mulally, the legendary former CEO of Ford Motor Company and Boeing and Sarah McArthur (co-Editor in Chief of Leader to Leader magazine). Internationally renowned executive coach, Marshall Goldsmith, wrote the Foreword. It was released on September 13, 2022.
Craig has been a regular contributor to, and featured expert in, top-tier leadership and business publications including Forbes, Fast Company, the Financial Post, the Huffington Post, Financial Times, the Globe and Mail, and Psychology Today. His webinars and in-studio sessions for the Financial Times were endorsed as follows: "Craig combines professional wisdom with factual case studies and research-driven data to deliver lectures that are engaging, informative, and entertaining. These workshops encompass the best form of professional development."
Craig was recognized as one of Ottawa's "Forty under 40" business leaders by the Ottawa Business Journal, a select group of individuals who "exemplify leadership, entrepreneurship and community building". These Leaders are chosen using three criteria: career accomplishments, professional expertise, as well as community and charitable involvement
Christina Cole – Business Relationship Manager, Eastern Health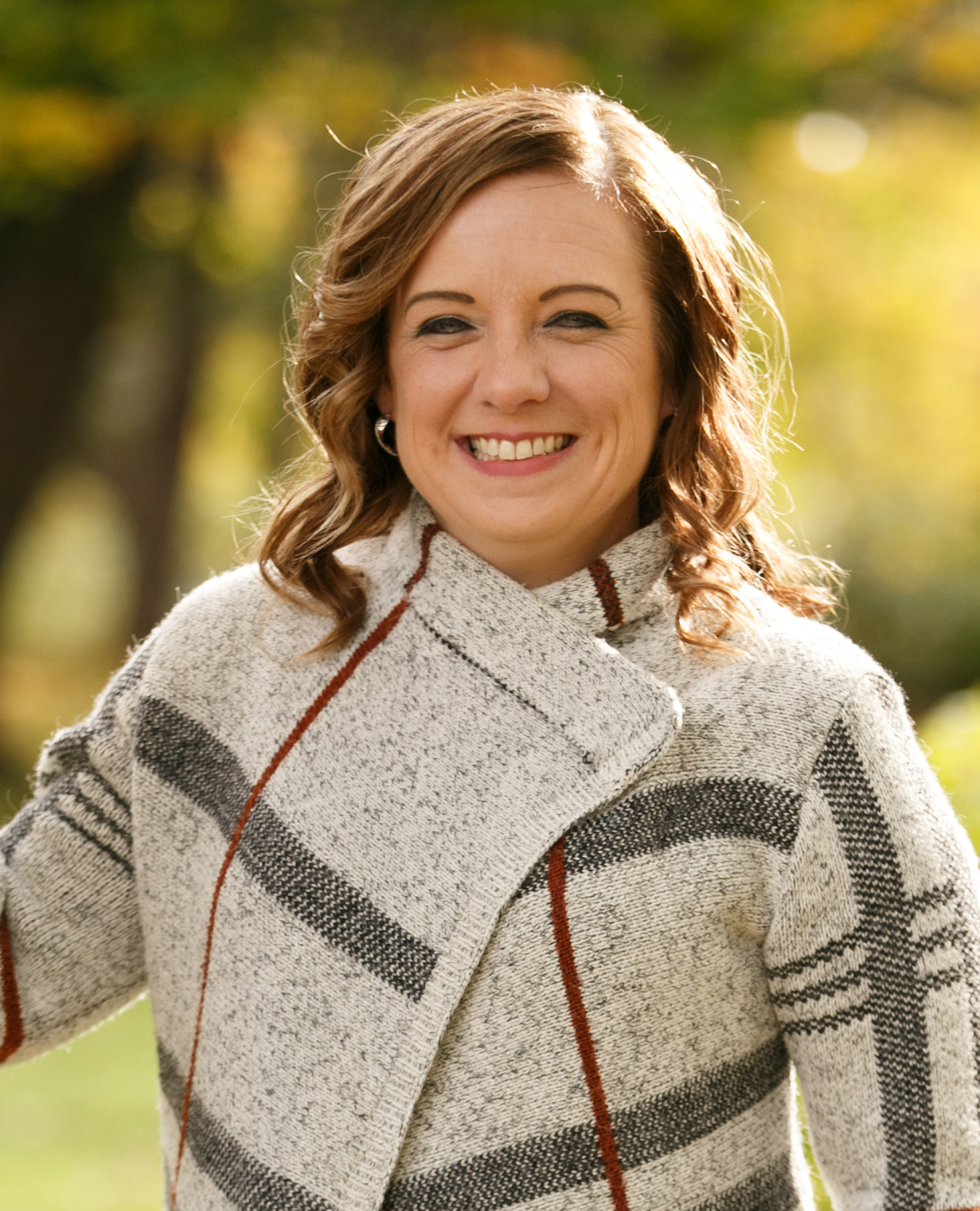 Christina Cole has 20 years of progressive experience in healthcare in various leadership roles in both private and public healthcare industries. Christina currently works with Eastern Health as a Business Relationship Manager. She has previously held leadership roles in Biomedical Engineering and Information Technology where she has had various responsibilities, for integrating technologies throughout Eastern Health, project/change management, and working with clinical, and government entities on a Provincial level. Christina has an Electronics Biomedical Engineering Technology diploma, Bachelor of Technology, and Master of Technology Management. Christina has Modern Management and Change Leadership certificates from Canadian Health Association. She also has her Canadian Health Executive certification, and she is the only Certified Biomedical Engineering Technologist in the Province of Newfoundland and Labrador. Christina is also an instructor at Marine Institute, Memorial University of Newfoundland and Labrador for Bachelor of Technology courses and an instructor at the Canadian Health Association in Ottawa. 
Darrell Green – Research and Development Coordinator, NAIA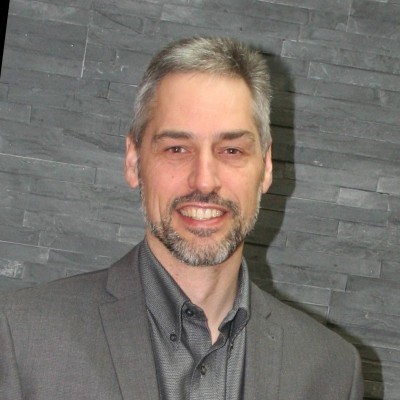 Darrell is the Research and Development Coordinator (RDC) for the Newfoundland Aquaculture Industry Association (NAIA). 
Darrell has a B.Sc. in Biology from Memorial University and a Graduate Diploma in Aquaculture from the Fisheries and Marine Institute of Memorial University 
He has worked in the aquaculture industry since 1997. He has management experience in commercial tilapia aquaculture and has worked on aquaculture research projects involving cod, halibut and blue mussels. He joined the team at NAIA in 2007. 
In his current capacity as Research and Development Coordinator Darrell plans, initiates and manages NAIA research and development projects on behalf of, and in partnership with, NAIA member aquaculture companies. 
Denis Gratton – P.Eng, Global Director – Digital Mining, Hatch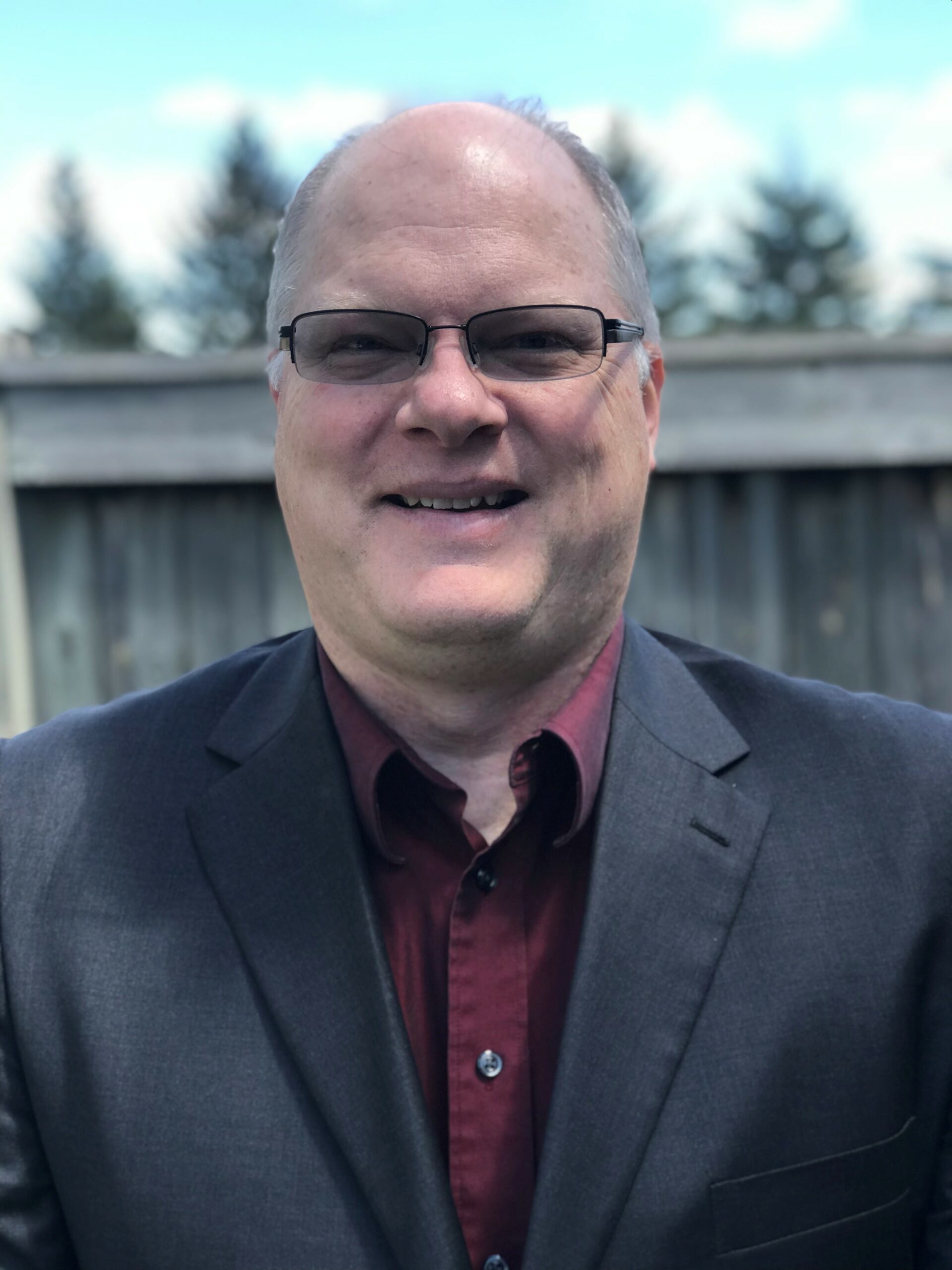 Denis is a mining professional specializing in operations, projects, and modernization of underground and open pit mines. Combines breadth, and depth, of operational experience in a variety of mining environments, with strength in operational excellence and technology, to craft bold vision to increase mine safety, efficiency, and productivity.
He is a Professional Mining Engineer with 30 years of progressive mine operational, project, corporate and senior technical executive experience with Global Mining companies such as Barrick Gold, BHP, and Newmont. His underground experience includes the feasibility, construction, and management of BHP's Ekati Diamond Mine transition from Open Pit to Underground mining. His expertise includes operational and corporate strategy, finance, M&A, turnarounds, and performance improvement.
Denis has expertise in strategic design and execution of transformational change through innovative and leading-edge technologies in mine operations. He led the implementation of digital solutions such as Mine Management Reporting Systems, Integrated Ops and participated in short interval control projects. Denis introduced mine automation, to underground operations, at a large global mining company and developed a comprehensive road map to underground automation complete with business cases. He has established partnerships and relationships with researchers, manufacturers, and mining companies to accelerate the rate at which technology is developed and implemented. 
Brian Slaney – Research, Development, and Digital (RD&D) Opportunity Advisor for ExxonMobil Canada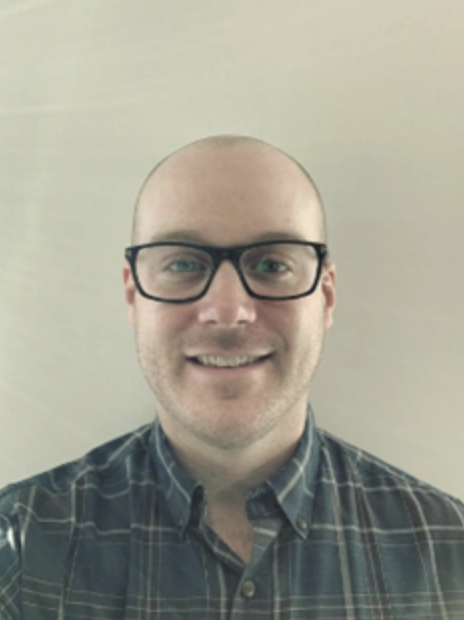 Brian Slaney is currently a Research, Development, and Digital (RD&D) Opportunity Advisor for ExxonMobil Canada, responsible for technology development, deployment, and adoption in Canada East, including Remote Operations technologies.
Brian is a graduate from Memorial University's Bachelor of Civil Engineering Program and has worked with ExxonMobil for 9 years in a variety of roles, including cross-discipline facilities engineering, and project management roles. Brian has a passion for technology and innovation which he applies to help transform the local offshore industry.
Karen Winsor – Chief Operating Officer, AtlanticXL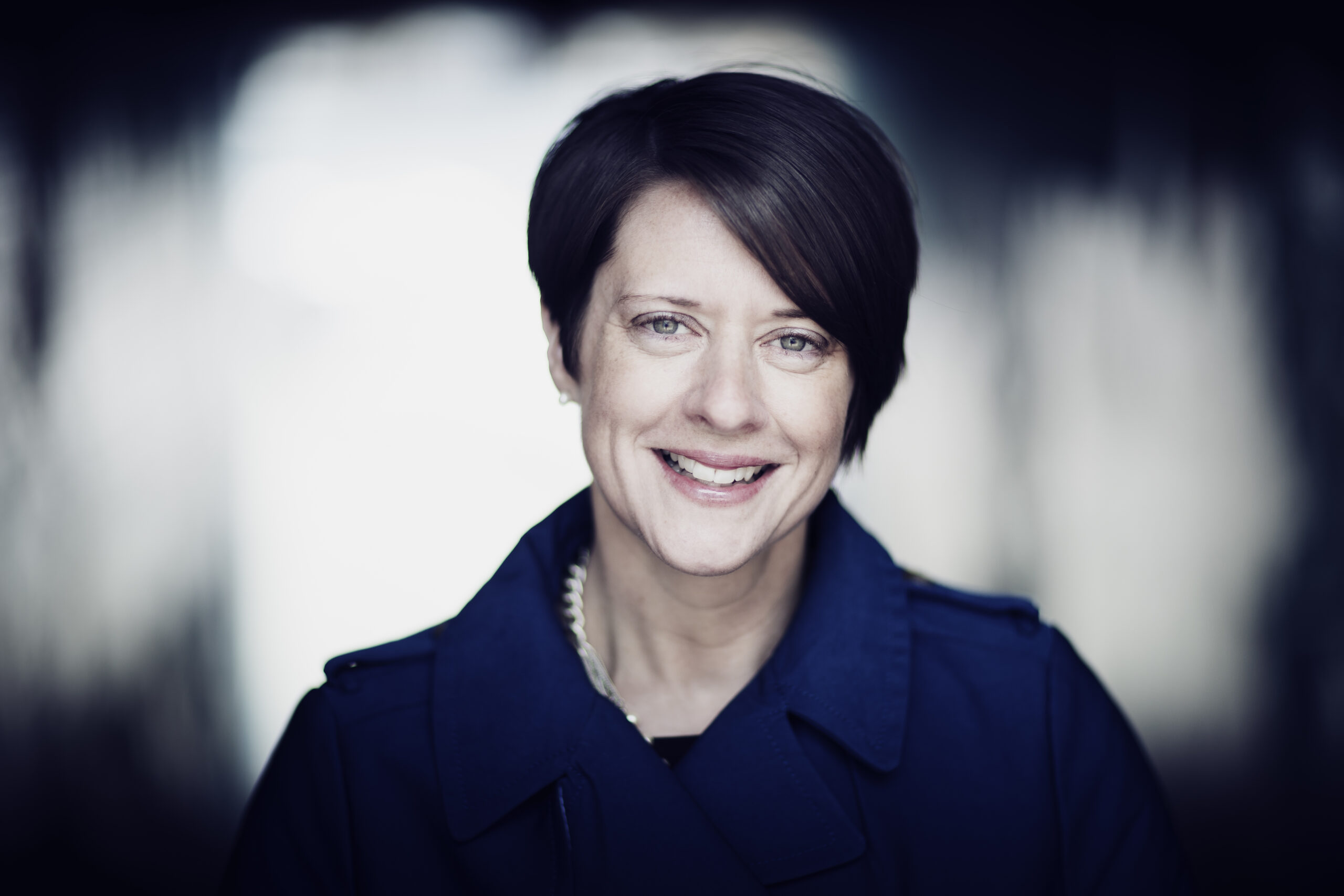 Karen has worked over twenty years in the oil and gas industry, focusing on strategic management, business operations, quality and customer delivery. She is currently responsible for the continued success and growth of Atlantic XL and iEAS XL here in Canada, Caribbean XL in Guyana, and is part of the management team of XL Global Group in Aberdeen, UK.  
Karen graduated with a Bachelor of Commerce at Memorial University in Newfoundland, completed a Strategic Management program in Oslo's Norwegian School of Management and most recently finished the Directors Education Program at the Institute of Corporate Directors. This year, she finished her tenure with EnergyNL where she served four years as director and three years on Executive as Vice Chair, Chair and Past Chair. Karen also sits on the board of Atlantic XL, Tampnet Canada, Nalcor's Bull Arm Fabrication Facility and the Janeway Children's Hospital Foundation.  
Karen has been recognized for her efforts in the industry as Noia's 2014 first Rising Star, profiled in OGM and Memorial University's Up and Coming, and several years running has been nominated for the RBC Women of Influence. 
Dr. Susan Black – President & CEO, Conference Board of Canada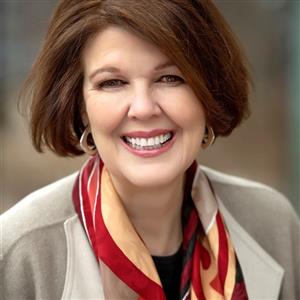 Susan Black is the President and Chief Executive Officer of Canada's leading independent applied research organization. Since 2018, she has led a successful transformation at The Conference Board of Canada and has focused its efforts on providing rigorous research insights to Canadians across nine knowledge areas.
Susan has over 30 years' experience across sectors and industries. As President of Catalyst Canada, CHRO at Intact Financial and SVP, People at Holt Renfrew, Susan has dedicated her career to advocating for inclusive environments, stronger employee engagement, and opportunities for women in the workplace.
Susan believes in the power of people and expanding her horizon on a daily basis.
Susan holds a BA from Yale, has an MBA from Harvard, and obtained a PhD in organizational studies from York University.
Juliet Turpin-Oh,CCIP™ – VP of EDI&A, Randstad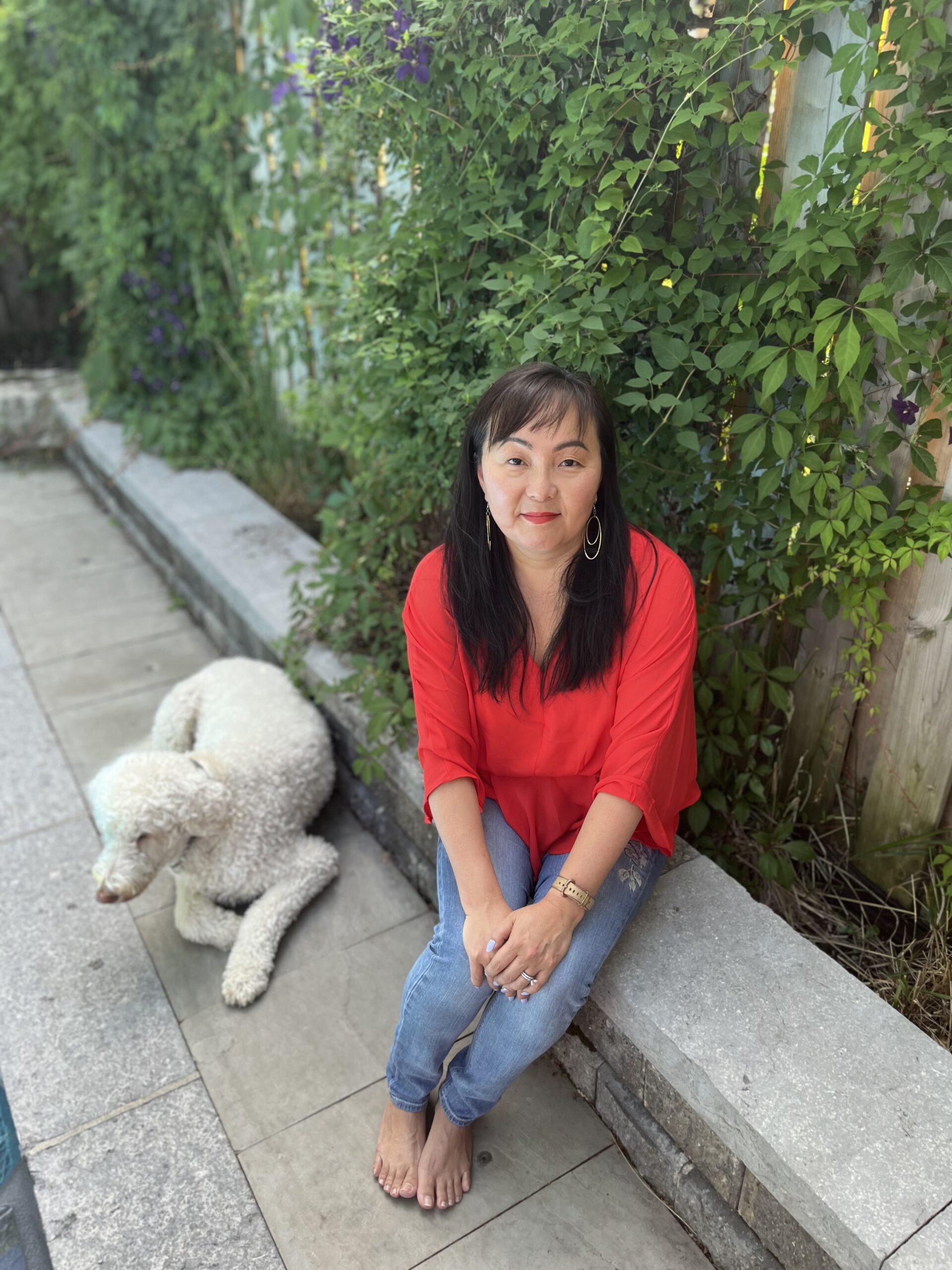 Juliet is a proud Asian Canadian female with a broad range of lived and work experience.
From a professional perspective, Juliet has over 28 years of experience partnering with hundreds of clients to build staffing, and talent acquisition strategies which has ultimately led to the placement of hundreds of candidates within the Technology industry. Today, Juliet acts as the VP of EDI&A and leads the implementation of strategic initiatives across Canada both internally and externally with clients.
Juliet is passionate about volunteering. At work, Juliet is a co-chair and founding member of the organization's EDI&A committee and it's BRGs. She also acts as a mentor for the company's re-skilling programs that target underrepresented talent pools including: under-skilled/uneducated persons, women and disadvantaged youth. Outside of work, Juliet actively volunteers in many groups; as the Director of Membership for the National Association of Asian American Professionals, as an advisory member for New Life Mennonite Centre's C-women program; and mentor for Pinball Clemons Foundation for disadvantaged youth to name a few.
Juliet is a certified Canadian Inclusion Professional (CCIP™), a candidate for the Certified Diversity Executive (CDE)®in the USA, and has over 400 hours of formal EDI&A education.
Kristina Ennis – Senior HR Partner, Business Development Manager, People Stuff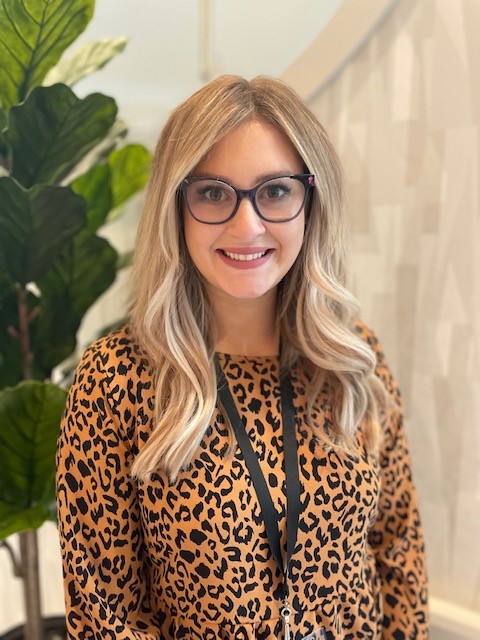 Kristina Ennis has 10 years experience in HR and Industrial Benefits in the natural resources industry with WorleyParsons, ExxonMobil Canada and SEM Ltd, and is a graduate of the Memorial University of Newfoundland and Labrador Bachelor of Commerce Honours program. Kristina was elected as a member of the Energy NL (formerly Noia) and St. John's Board of Trade board of directors in 2021, was the recipient of the Emerging Young Professional Award at the 2018 St. John's Board of Trade Business Excellence Awards, and is an active community volunteer with Rotary St. John's East. Kristina has a passion for inclusion and diversity, and enjoys creative problem solving and finding innovative solutions to challenges.
Maddie Coombes –
Human Resources Manager,
ethree
Consulting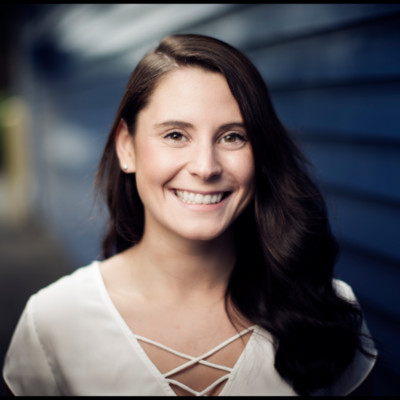 As a people focused Newfoundlander born and bred, Maddie has worked in various roles, all providing her with a high degree of presence and autonomy for employee relations within the organization – allowing her to develop programs for talent acquisition and management, learning and development, employee engagement, and organizational performance. Maddie is a Certified Professional in Human Resources (CPHR) Candidate and completed her Bachelor of International Business Administration at Memorial University of Newfoundland and Labrador. She also holds a certification of completion for the Human Resources Professional Program through the Gardiner Centre – Faculty of Business Administration, Memorial University. Prior to joining ethree Consulting, Maddie spent 5 years as an HR Manager in Newfoundland and Labrador's growing tech sector where she developed and implemented a human resource department consisting of strategies to attract and retain talent, and drive performance, engagement and development. As HR Manager for ethree, she specializes in helping organizations find talent, increase engagement levels, drive performance, improve leadership skills and build effective teams. She continues to leverage her experience as a human resource professional, her skills in engagement and employee relations, and her passion for building meaningful and impactful relationships with people.