INNOVATION WEEK
Innovation Week 2022 Sponsors
Thank you to all the companies sponsoring Innovation Week 2022.

Innovation Week Platinum Sponsor – Deloitte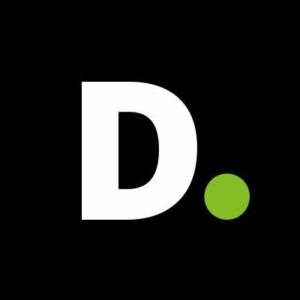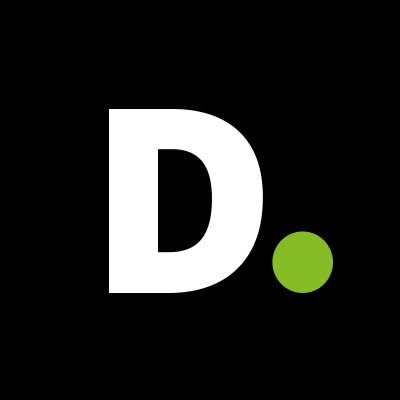 Deloitte, Canada's leading professional services firm, provides audit, tax, financial advisory and consulting services through more than 11,000 professionals located across the country. As far back as 1845, our founders began pioneering the development of professional standards. Today, we continue to reflect their progressive mindset by serving our clients with results, quality and integrity.
Innovation Week Gold Sponsor – Intact

We are the Digital, Data & Tech teams of Intact, Canada's largest home, auto and business insurance company. We handle everything from computing to software development, including design, digitalization, AI and machine learning, data, as well as infrastructure, architecture and cybersecurity. Our booming team of more than 3,100 technology experts spreads out across North America and abroad and works towards a common goal: harness technology to disrupt insurance.
Link to our current open jobs in technology: Technology Careers | IT Jobs at Intact
Innovation Week Silver Sponsor  – Fonemed

Fonemed is an international leader within the virtual healthcare industry, providing crucial services for over 26 years. Our goal is to promote positive health outcomes and empower individuals to make health care decisions, through safe, accessible, and cost-effective care.
Our core service is the provision of virtual health, including 24/7 nurse triage, remote patient monitoring, behavioral health, acute and chronic care, health information, risk assessment, technology solutions and more.
Utilizing a team of highly skilled clinicians with our award-winning health management software, we currently serve a population of over 40 million individuals and 350+ clients world-wide.
Day 1 Coffee Break Sponsor – EPRA-NL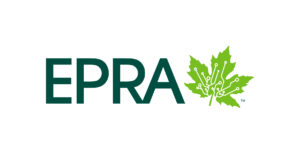 EPRA Newfoundland and Labrador (EPRA-NL) is a not-for-profit industry-led organization that operates a government-approved end-of-life electronics recycling program throughout the province. Residents and businesses can drop off unwanted electronics free of charge for safe, secure and responsible recycling. In fact, 97% of our population lives within 45 minutes (rural) and 30 minutes (urban) of one of our 58 EPRA/Recycle My Electronics drop-off centres. We take pride in working with organizations such as techNL to create local solutions within
regulatory requirements.
Post-Secondary Student Networking Event  – Platinum Sponsor – Hatch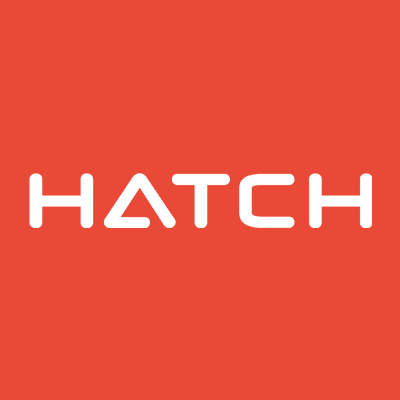 Hatch is a global engineering, project management, and professional services firm. We draw upon our 9,000 staff with experience in over 150 countries to challenge the status quo and create positive change for our clients, our employees, and the communities we serve. In 2022, Hatch was ranked as a top 20 International Design Firm according to the Engineering News-Record (ENR) rankings. The company has more than 65 years of experience bringing innovative solutions to the metals, infrastructure, and energy sectors.
We use our decades of experience and expertise to create relevant, high-value market solutions and technologies. Our mission is to help our clients design, build, and operate major assets in our industries and communities. Game-changing efficiencies are already being implemented to make these assets fit the future that the world aspires to. Technology—physical, digital, and beyond‒is transforming the ways we imagine and build assets and infrastructure. We partner with our clients to meet the challenges of today and tomorrow.
Industry Awards Ceremony – Platinum Sponsor – McInnes Cooper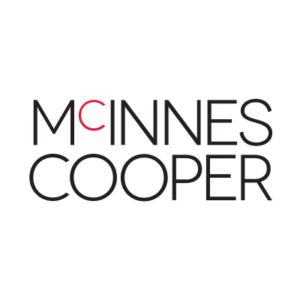 McInnes Cooper provides legal services to help our clients protect and capitalize on their technology and intellectual property assets. Whether you are an employer with IP ownership issues, an academic institution commercializing technology, or a technology start-up company, our goal is to provide you with forward-thinking advice to further your growth. We partner with universities, colleges, and government agencies in Atlantic Canada to support commercialization activities that lead to greater utilization of technologies in the region. We are proud to play a part in fostering innovation.
Tech Company of the Year Award – BDC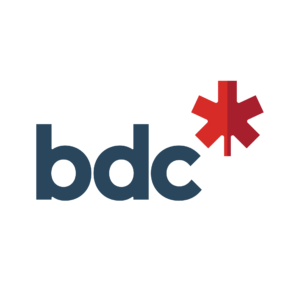 We are BDC, the Business Development Bank of Canada and the financial institution devoted to Canadian entrepreneurs. We help fuel the growth of Canadian tech companies through capital investment, flexible financing and practical advice
Startup of the Year Award – Genesis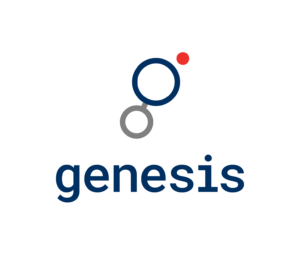 Genesis helps build amazing companies. As Newfoundland and Labrador's pre-eminent innovation hub, Genesis is known for its flagship incubator program, Enterprise, which began 25  years ago. Since its inception, Genesis has expanded its programming to support start-ups from the ideation stage all the way to scaling their business. Genesis' mission is to create economic wealth for the province by developing and supporting technology entrepreneurs. Genesis clients and graduates have raised more than $644 million in private investment, generated more than $220 million in annual revenues and created more than 2,500 jobs. Genesis alumni are among some of the top companies in Canada, including Verafin, Rutter, Mysa, Virtual Marine and Genoa Design. To learn more about Genesis and its innovative programming, visit www.genesiscentre.ca. 
Women in Tech Advocate Award – Hatch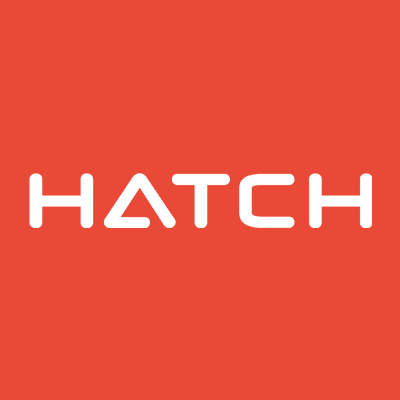 Our organization is passionately committed to the pursuit of a better world through positive change. We embrace your visions as our own and partner with you to develop better ideas that are smarter, more efficient, and innovative. Our global network of 9,000 professionals work on the world's toughest challenges. Our corporate roots extend back more than a hundred years, and our experience spans over 150 countries around the world in the metals, energy, infrastructure, digital, and investments market sectors. 
We are employee-owned and independent—free to bring our best thinking to your business. Our exceptional, diverse teams combine vast engineering and business knowledge, working in partnership with our clients to develop market strategies, manage and optimize production, develop new game-changing technologies, and design and deliver complex capital projects. 
We work closely with the communities in which we serve to ensure that our solutions optimize environmental protection, economic prosperity, and cultural vibrancy. We want their businesses, ecosystems, and communities to thrive, both now and into the future. Our people are passionate about our corporate purpose and values. We believe in long-term relationships with our partners, and are committed to our clients' lasting success. 
We are "entrepreneurs with a technical soul."
Champion of Youth Award – Keyin College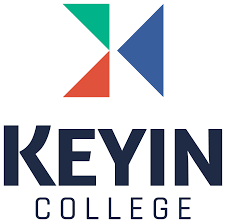 Keyin College proudly considers itself a 43-year-old startup. 
For over four decades now, Keyin College has educated over 41,000 graduates into the health and technology sectors across Newfoundland and Labrador. 
Focused on building industry engaged programs, Keyin College delivers world class curriculum via a hybrid learning modality throughout eight learning centres. 
Our programs immerse micro-credentialing and work integrated learning as a key delivery methodology. 
We are on a mission to change the way in which education is delivered and to ensure that our graduates are well prepared for industry engagement.