Immigration Support 
Preferred Vendors
Immigration Support – Preferred Vendors 
Welcome to our Immigration Support – Preferred Vendors page! We understand that the immigration process can be complex and overwhelming, which is why we've handpicked a group of trusted and experienced immigration lawyers and consultants to assist you with your needs. The consultants listed below have gone through a rigorous selection process to ensure that they have the knowledge, experience, and resources needed to provide the best possible assistance to our members. Explore our list of preferred vendors and find the right consultant to help you navigate your immigration journey. Also included in the list is information on services provided at no cost by the Office of Immigration and Multiculturalism, Government

of

Newfoundland & Labrador. 
Office of Immigration & 

Multiculturalism (OIM)
Services Offered
Immigration and Multiculturalism is responsible for the Provincial Government's strategies, policies, programs, services and initiatives related to the attraction, recruitment and retention of immigrants to the province. The office will provide the following services at no cost:
Administer provincial immigration programs, and provide information to potential applicants on ways they can immigrate to Newfoundland & Labrador.
Provide information to employers to assist them with filling their labour market gaps through the use of immigration programs.
Promote diversity and multiculturalism throughout the province, and build awareness of the benefits of immigration. We support retention through enhanced settlement and integration services.
Contact Information
Address: Office of Immigration and Multiculturalism
Department of Immigration, Population Growth and Skills
Confederation Building
P.O. Box 8700
St. John's, NL A1B 4J6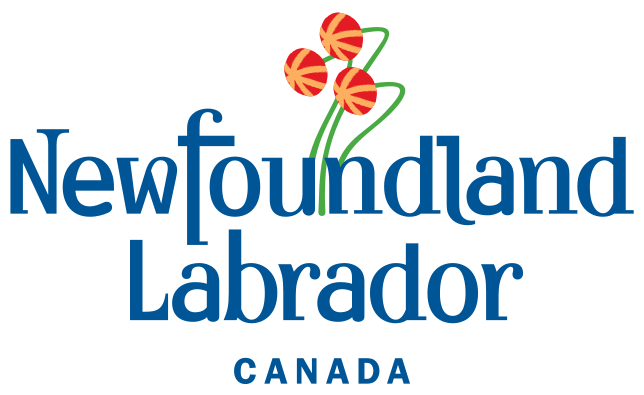 Services Offered
Canada offers a variety of immigration pathways to temporary and permanent residence. Our
BDO
professionals review each client's unique profile and identify the most efficient strategy to achieve their immigration goals, providing end-to-end support on various applications: work and study permits, visitor and business visas, inadmissibility, permanent residence, and citizenship.
Credentials and Licenses
Saba Naqvi is an active member of good standing with the Law Society of British Columbia and the State Bar of California, and holds a J.D., Law from Southwestern University School of Law.
Experience and Expertise
Saba Naqvi's professional experience includes over 15 years of building successful immigration practices at two highly regarded Vancouver law firms, representing corporate and individual clients on temporary work permits under international trade agreements like the Canada-United States- Mexico Agreement, Global Talent Stream applications, intracompany transferees, and investor visas, and permanent residence applications.
Contact Information
Address: Saba Naqvi, Partner, National Practice Leader, Immigration Services
1100-1055 West Georgia Street

Services Offered
Greenberg Hameed PC (GH) is an immigration law firm that provides cost-efficient and effective Canadian immigration services to assist employers and individuals navigate Canadian immigration services.  GH has a particular focus on assisting companies develop advanced strategies to obtain work permits and permanent residence application for foreign nationals around the world.  GH has extensive experience acting for companies of all sizes obtain work permits through Canada's Global Talent Stream and International Mobility Program.  The firm is largely recognized for assisting companies develop solutions to attract tech workers to assist Canadian employers address their business needs.
Credentials and Licenses
Greenberg
Hameed
PC is led by two of Canada's leading immigration practitioners who are both Certified Specialists in immigration law by the law society of Ontario.  They have led several the largest immigration practices in Canada (KPMG Canada, formerly
Greenberg
Turner LLP).  The have been recognized by numerous legal authorities as being leading figures in Canadian immigration law and have acted for leading companies of all sized around the globe. GH is comprised of senior lawyers, consultants and case processing experience from leading firms in the industry.
Experience and Expertise
GH leadership and team have over 30 years of Canadian immigration services and have represented companies across all sectors with a special expertise for those companies seeking foreign technology talent.  GH processes a high volume of work permit across all programs, both federally and provincially.  In addition to efficient and cost-effective processing services, GH helps employers develop customized immigration strategies and programs to mobilize foreign talent to Canada quickly and efficiently to help scale business operations.

Hudsonian Godwit, Canada Immigration Services LTD.
Services Offered
We offer comprehensive advice and an evaluation of needs in the processing of Work Permits (LMIA and Exempted), Free Trade Agreements, Express Entry, Study Permits, Sponsorships, and special humanitarian cases. Hudsonian Godwit recognizes that the immigration processes are experienced by human beings and that the outcomes touch families and friends.
Credentials and Licenses
Liliana Valdivieso Cervera
– RCIC, College of Immigration and Citizenship Consultants
– Member of the Canadian Association of Professional Immigration Consultants, CAPIP
– Immigration Consultant Diploma with Honours, Ashton College
– BA, Communications Studies
– Certified Settlement Practitioner
Experience and Expertise
Liliana has +10 years of practice in immigration, settlement, and government.
She is a facilitator, mentor, employment & career coach with international experience. We count with the expertise of Nicolas Santibanez, P. Eng. with a Micro Master in Analytics, who has the know-how in data management, visualization and product development within SaaS environment.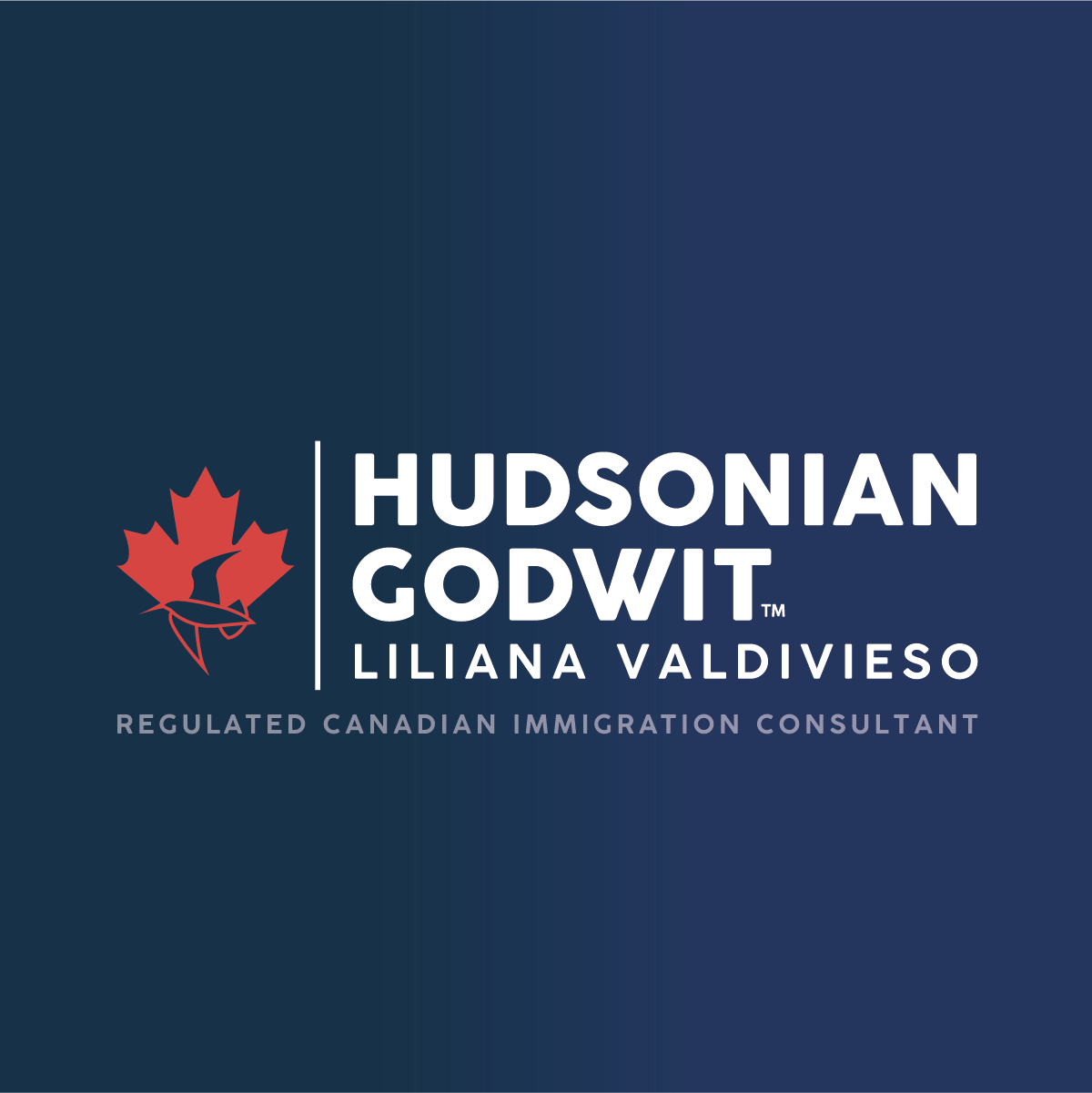 Services Offered
McInnes Cooper's team of experienced immigration lawyers covers every step of the immigration process and relocation of new international hires. We are prepared and eager to assist techNL, it's member companies and our province to develop a talent pipeline and strive towards economic prosperity. Our presence in Newfoundland is strong. Partner and veteran Immigration Lawyer, Meghan Felt, leads the team with the support of 15 additional team members across Atlantic Canada. Each file begins with an initial consultation to strategize and determine the most appropriate and time efficient pathway to obtain work authorization and permanent residency. Once an immigration plan is strategized, our team then clearly outlines the documents and information necessary to file the relevant applications. The lawyer will prepare, file and also provide representation throughout the entire process until the work permit and/or permanent residency is obtained. Our team drives the process while providing detailed and precise legal advice along the way.
The immigration programs we have used for our tech clients include (but are not limited to), the Global Talent Stream LMIA (TFWP), Priority Skills Stream (PNP), Atlantic Immigration Program, Express Entry and various international agreements such as CUSMA, CETA and Canada-UK TCA to name a few. 
Credentials and Licenses
Our presence in Newfoundland is strong. Partner and veteran Immigration Lawyer, Meghan Felt, leads the team with the support of one associate, one paralegal, and two staff in our St. John's office. Meghan Felt has over 13 years of experience practicing exclusively in the area of immigration law. McInnes Cooper's immigration team is a close knit group of lawyers, paralegals and staff. Our team consists of 12 lawyers, 2 paralegals, and 2 staff, who collaborate on all files. Each of our 7 offices in Atlantic Canada has at least one immigration lawyer. The size of the team gives us the capacity to work on large files and high-volume matters.
Experience and Expertise
We have 15+ years of experience representing clients on all different aspects of immigration law and across all different industries/sectors. Our clients can feel at ease and comfortable knowing their application is in excellent, capable hands.  If our team has filed an application, the client can be confident that the best pathway was chosen given their unique circumstances and that the application itself was filed correctly, having met all eligibility criteria. We have represented thousands of clients on immigration matters, employers and workers alike and have worked with clients from all over the world.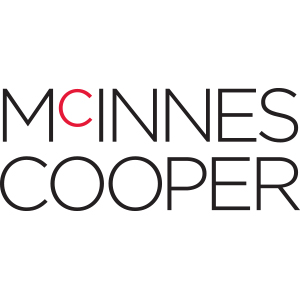 Newfoundland Cultural Link & Immigration Services Inc.
& PELMO International Inc
Services Offered
Representation and consultation services on various economic immigration categories and family immigration categories; Employment strategies consultation, Cultural consultation and training; language training for immigration purposes.
Credentials and Licenses
o   Licensed Immigration Consultant (RCIC)
o   Commissioner for Oaths
o   Certified Employment Interview Strategist
Experience and Expertise
7 years of immigration practice experience; over 28 years of international experience in education and business environment; Knowledge about various cultures; career advising and skills development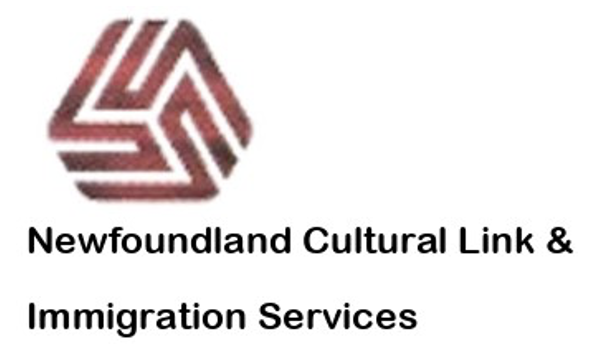 PF Collins International Trade Solutions
Services Offered
Founded in 1921, PF Collins International Trade Solutions is an NL-based corporation supporting organizations in Canadian immigration processes.  Our team of Regulated Canadian Immigration Consultants provide advice and representation for foreign national(s) entering Canada for your organization or project. We support the following applications: Business Visitors, Temporary Foreign Workers, Foreign Worker Recruitment, Permanent Residency, PR Card Renewals, and Canadian Citizenship.
Credentials and Licenses
PF Collins' has three Regulated Canadian Immigration Consultants (RCICs). They are licensees of the College of Immigration and Citizenship Consultants and are members of the Canadian Association of Professional Immigration Consultants.
Experience and Expertise
PF Collins has over 30 years' experience supporting organizations with Canadian immigration requirements. Our RCICs hold extensive knowledge and expertise in all areas of Canadian immigration, including LMIAs, the International Mobility Program, Permanent Residency, PR Card Renewals, various Provincial Nominee Programs, and Canadian Citizenship applications.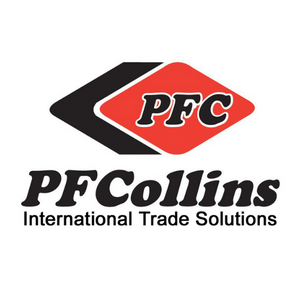 Services Offered
We offer a variety of services that involve the following immigrationapplications- Visitor extensions and restoration of status, study permits of all academic levels (ESL to Masters), Work Permits that range from LMIAs to programs under the international mobility program which includes free trade agreements for professionals in tech. On the side of PR, we assist in provincial nominations, express entry and family sponsorships. 
Credentials and Licenses
I am a RCIC in good standing and have been practicing since 2017. In addition to being a registered
immigration
consultant I am also a commissioner of Taking Affidavits for BC and currently applying to holding the same commissioner credentials in Newfoundland. Outside of
immigration
I do have my teaching credentials for ESL and IELTS which comes in handy when working with applicants who need to prepare for the CELPIP or IELTS general exams for
immigration
purposes.
Experience and Expertise
At Power Immigration, we assist companies and individuals navigate the complex immigration process. Our team specializes in work permits under the international mobility program- more specifically FTA, CUSMA and the Francophone Mobility program. As for permanent residency we assist skilled individuals(and their family members) through provincial nominations as well as express entry applications. We strive to provide clear guidance and understanding throughout the process. 
Contact Information
Address: 1055 W Georgia Street Vancouver, BC

Phone: 778-960-9022

Services Offered
Our team of lawyers and paralegals offer comprehensive corporate immigration services for employers, foreign workers, and their families. We provide strategic, tailored advice and representation on business visitor, work permit, and permanent residence applications. We also advise on immigration inspections, employer compliance and best practices, admissibility issues, and related matters.
Credentials and Licenses
All lawyers on our team are members in good standing of their respective provincial law societies and provide immigration services across Canada given that immigration is federally regulated.
Experience and Expertise
We act for start-ups and technology companies and have represented numerous software engineers, computer systems analysts, scientists, and other tech industry workers on:
Labour Market Impact Assessment ("LMIA") and Global Talent applications and work permits

LMIA-exempt work permits

Atlantic Immigration Program, Provincial Nominee Program, and Express Entry permanent residence applications
Contact Information
Address: Brittany Trafford – Immigration Team Lead
501-140 Carleton Street
Fredericton, N.B., E3B 3T4
Services Offered
Work Global Canada Inc. is an Immigration & Recruitment firm based in Atlantic Canada. Incorporated since 2012 we provide full turn-key labour solutions through International Recruitment to Canadian Businesses, Canadian Immigration Services to foreign nationals, promote Canada's Education and Skills study programs through Designated Learning Institutes (DLI) and Business Immigration pathway options, and dedicated support to our Ukrainian Support Program (USP).
Credentials and Licenses
Our staff are multi-disciplined and many multi-linguals. Through a combined team effort, a strong network of representatives, world-wide affiliates, and the guided insight from Regulated Canadian Immigration Consultants (RCIC), licensed under the College of Immigration, we ensure a compliant process to source the right talent for your business.
Experience and Expertise
We provide labour market solutions to businesses in every industry sector. We provide a thorough and compliant overview, assessment, and process of your labour market requirements. Our HR and Immigration Consultants have helped business owners and individuals navigate both federal & provincial pathway options such as LMIA, Francophone Mobility, Atlantic Immigration Program (AIP), Provincial Nominee Program and other application processing. For the past 11 years we helped boost businesses with skilled talent and attributed to community development and retention by introducing whole families.
Contact Information
Address: 69 Elizabeth Ave, St. John's, NL A1A1W8
Phone: 1.709.700.1983

If you have any questions and/or feedback about the preferred vendors page or the services provided by the consultants listed here, please contact us at habin@technl.ca. We will do our best to address your queries and assist you in any way we can. Thank you for your support in our mission to help our members bring in top global talent to Newfoundland & Labrador.
Disclaimer: techNL has curated this preferred vendors page of immigration lawyers and consultants for the convenience of our members. While we have taken care to select consultants who we believe offer high-quality services, we cannot guarantee the accuracy or completeness of the information provided by these consultants. Any reliance you place on such information is therefore strictly at your own risk. techNL is not responsible for any advice, assistance, or services provided by these consultants. It is your responsibility to conduct your own due diligence and verify the credentials and suitability of any consultant before engaging their services. By using the services of any consultant listed on our preferred vendors page, you agree that techNL shall not be liable for any damages, losses, or expenses that arise as a result of such use.