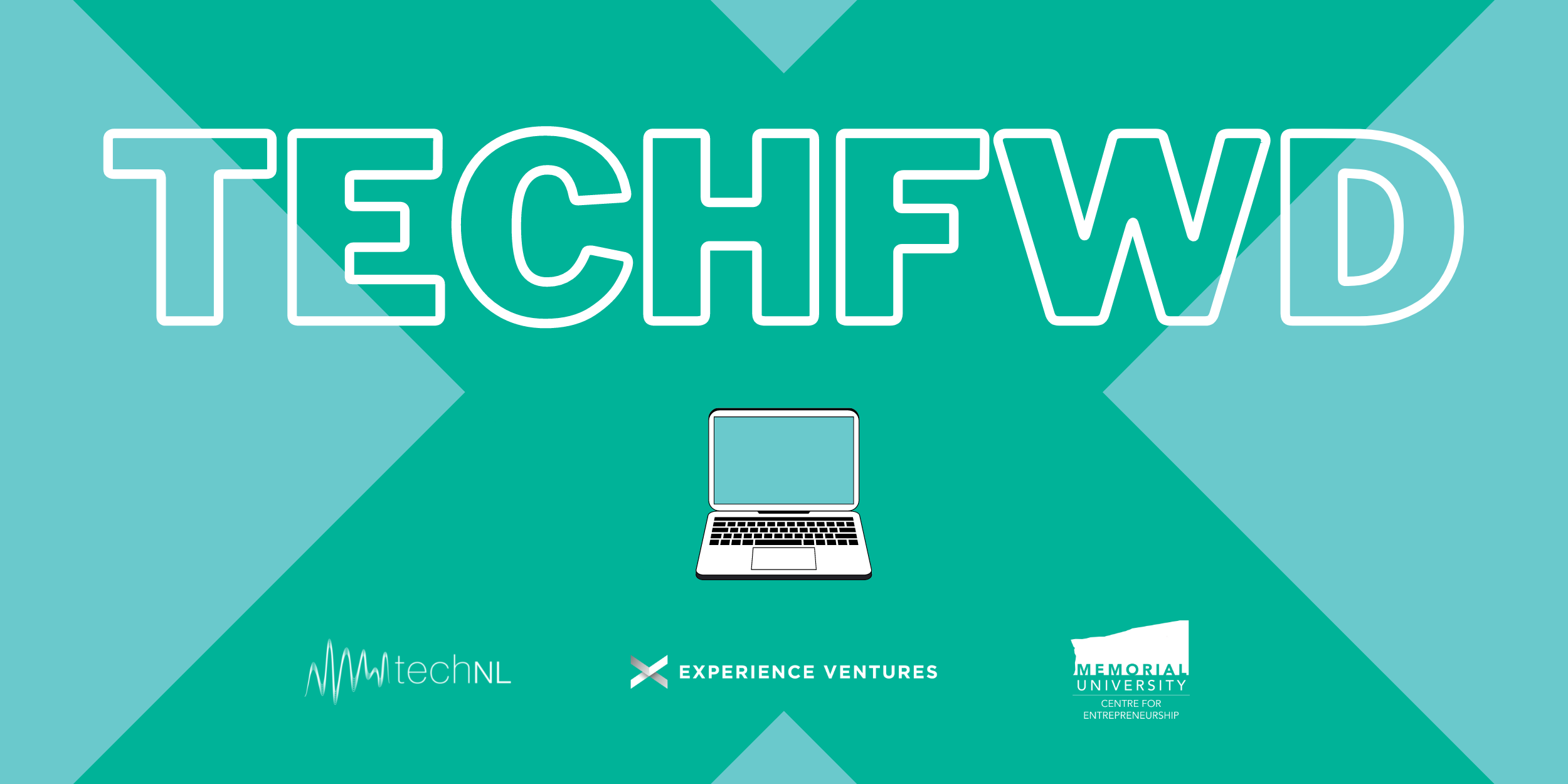 TechFWD: NL's First Career-Based Hackathon
There's never been a better time to become part of Newfoundland and Labrador's tech ecosystem. Take your first steps (and get paid to take them!) by participating in techNL's, in partnership with Experience Ventures and Memorial University Centre for Entrepreneurship, first ever joint hackathon, TechFWD (pronounced Tech Forward).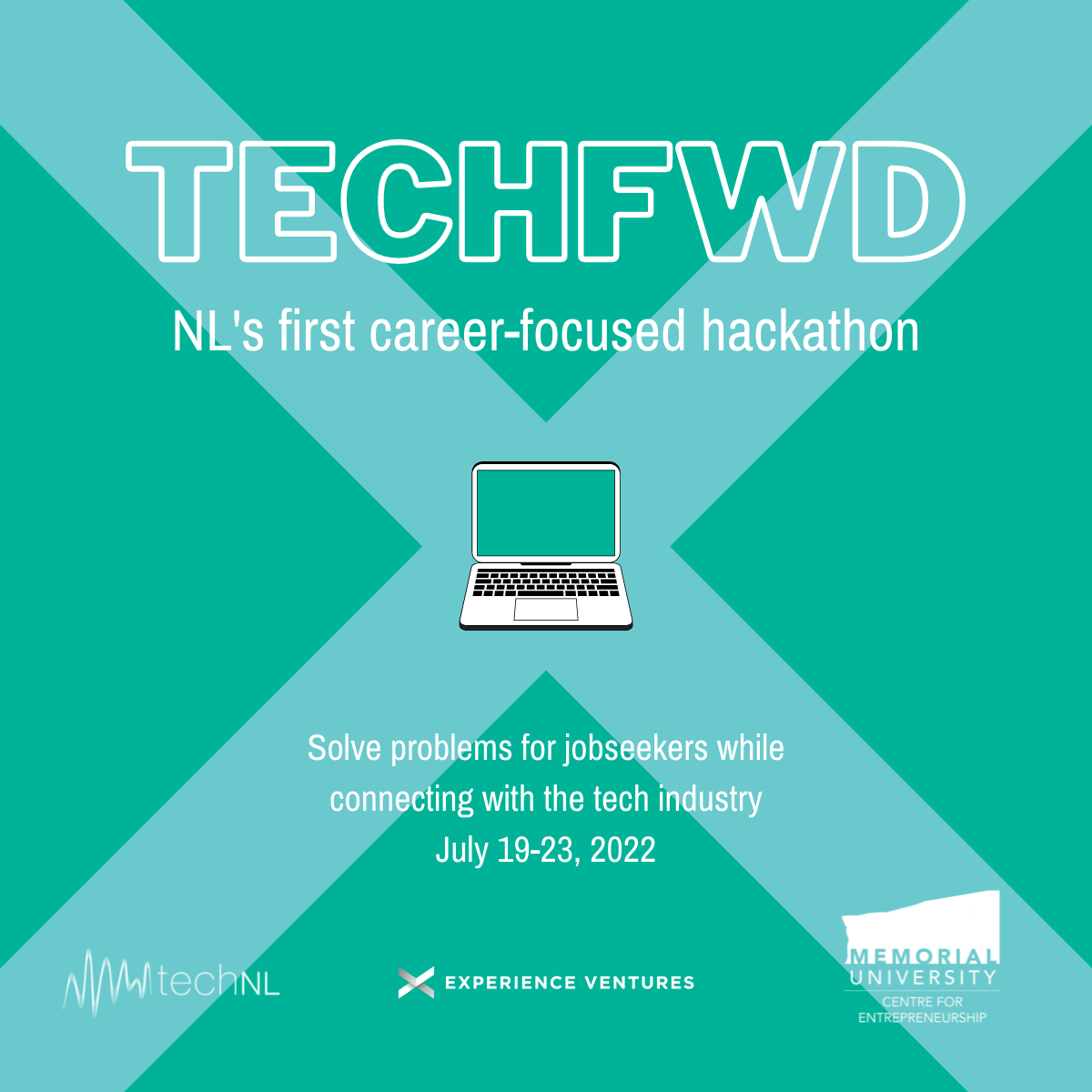 A hybrid hackathon, TechFWD is a mixture of virtual team collaboration, in-person workshops, and pitches running July 19th to 23rd, 2022.
Open to post-secondary students and those interested in a career in tech in NL, TechFWD unites individuals from diverse backgrounds, experiences, and education to bring ideas to life.
And it's all centred around one prompt: "Today's tech industry is attracting more job seekers than ever. How can we help them find their way into the tech world?"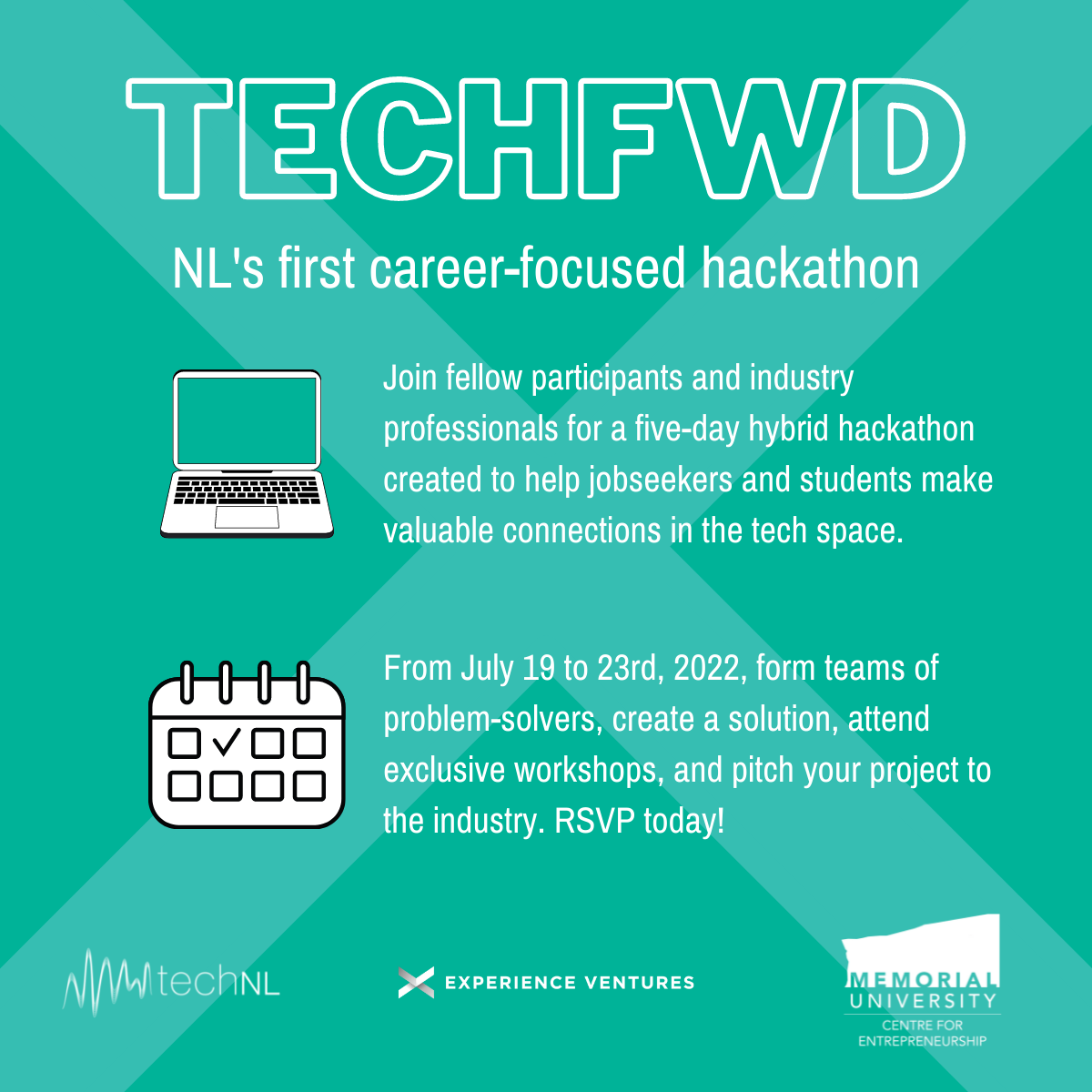 Over the course of four evenings and one Saturday afternoon, teams will develop technical solutions for the challenges faced by today's job seekers. Concepts might tackle topics such as remote interviewing, mental well-being, standing out in the crowd, and more. Mentors from local tech companies will be on hand to offer insights – and a great opportunity to network.
Participants will be given the chance to hone other skills during workshops in project management, career development, and pitching.
This ~16-hour time commitment culminates with an in-person pitch event, where teams will have the opportunity to share their ideas with industry workers and employers.
Bonus: participants who complete a project and attend all sessions will receive a $325 stipend for their time! (Awarded post-event.)
So are you ready to get into tech? Register now for Newfoundland and Labrador's first career-focused hackathon. Join a team, grow your network, and get paid.
Questions? Contact Liam Flanagan, Local Talent Lead at techNL.