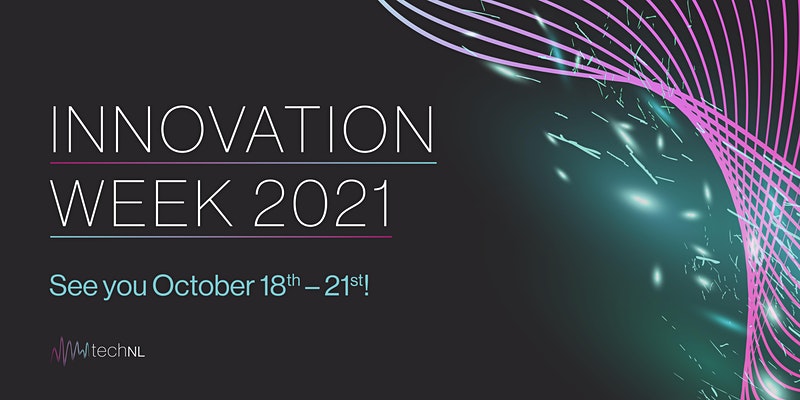 Innovation Week 2021
INNOVATION WEEK 2021
OCTOBER 18 – 21, 2021
Innovation Week 2021 is sure to spark inspiration! Dynamic keynote speakers, panel discussions and interactive sessions will facilitate opportunities for our techNL member companies, stakeholders and youth to learn, share and determine solutions and shape advocacy efforts to move Newfoundland and Labrador's thriving technology ecosystem forward.
Register for Innovation Week HERE.

Innovation Week 2021 Agenda
*more details coming soon!
Monday, October 18, 2021 – 8:30 AM – 12:30 PM, St. John's Convention Centre
Launch Event + Advocacy Working Session
Innovation Week Launch , Keynote , Expert Speaker, Working Session
Tuesday, October 19, 9:00 AM – 12:30 PM, St. John's Convention Centre
Allyship and Encouraging Diversity in the Tech Industry
Keynote Speaker, Expert Speaker, Panel, Working Session
Wednesday, October 20 – 2:00 PM – 4:30 PM, Virtual Event
Tech Sector Mash Up: Connecting Students with Tech Companies
Virtual Networking for Students
Thursday, October 21, 3:00 PM – 6:00 PM, St. John's Convention Centre
techNL Industry Awards Ceremony
Innovation Week 2021 is sponsored by our friends at Deloitte.