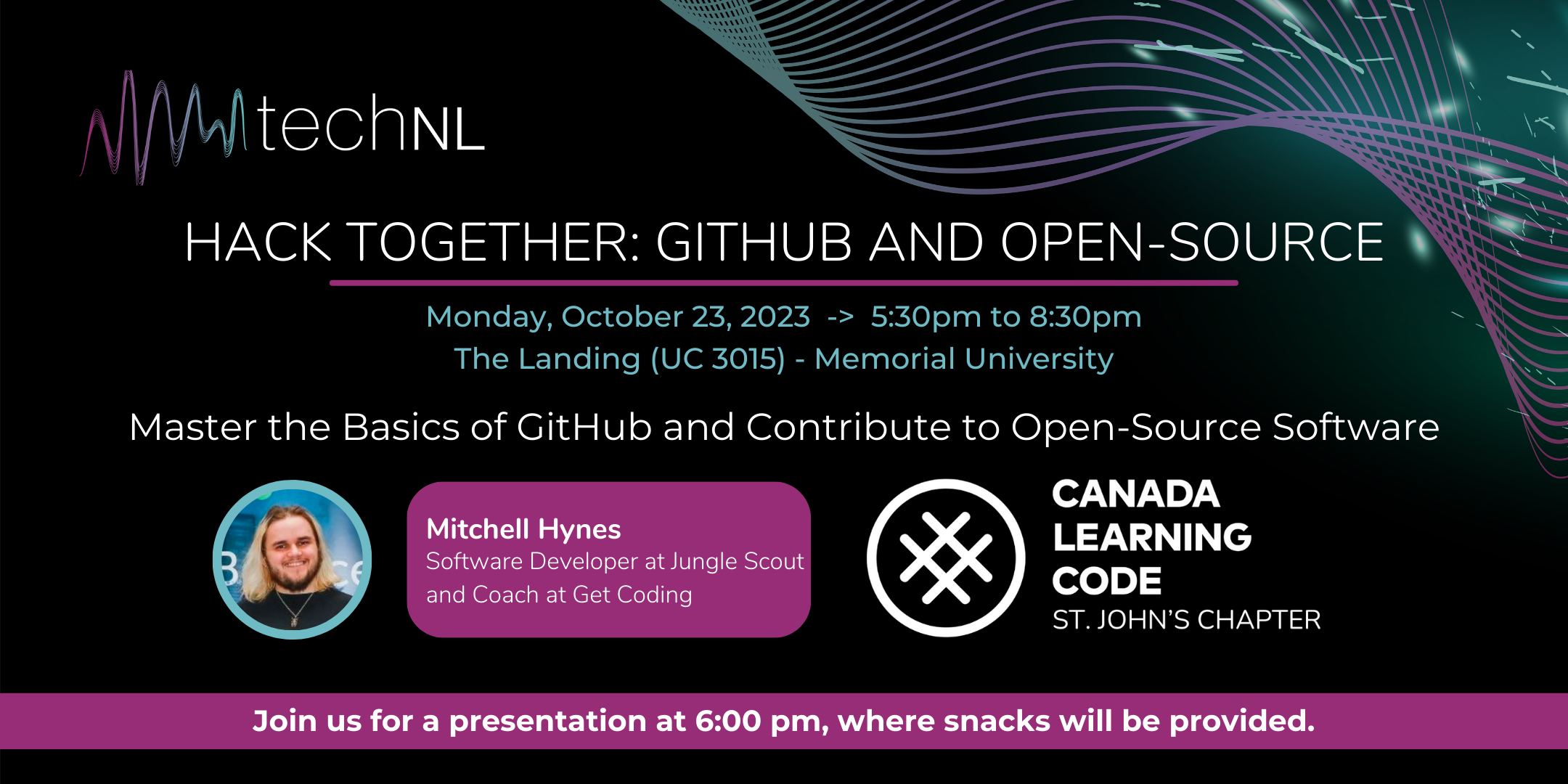 Hack Together: Github and Open Source w/ Canada Learning Code St. John's Chapter
We're teaming up with Canada Learning Code: St. John's Chapter on a Hack Together event, part of the 10th annual worldwide Hacktoberfest movement!
Register Here! Drop-ins welcome!
Are you looking to elevate your resume and create a standout portfolio? Join us for an informative presentation that introduces you to the world of GitHub and open-source projects. Whether you're an experienced developer or new to coding, this session will provide valuable insights and practical guidance on leveraging these tools to enhance your professional profile.
You will learn the basics of contributing to software projects using GitHub, and will then get the chance to contribute to local, open-source projects yourself! This event is intended for folks who have some previous coding experience 💻
A lot of modern tech relies on open-source projects built and maintained by passionate people who often don't have the staff or budgets to do much more than keep the project alive. Hacktoberfest is all about giving back to those projects, sharpening your skills, and celebrating all things open-source 🤝