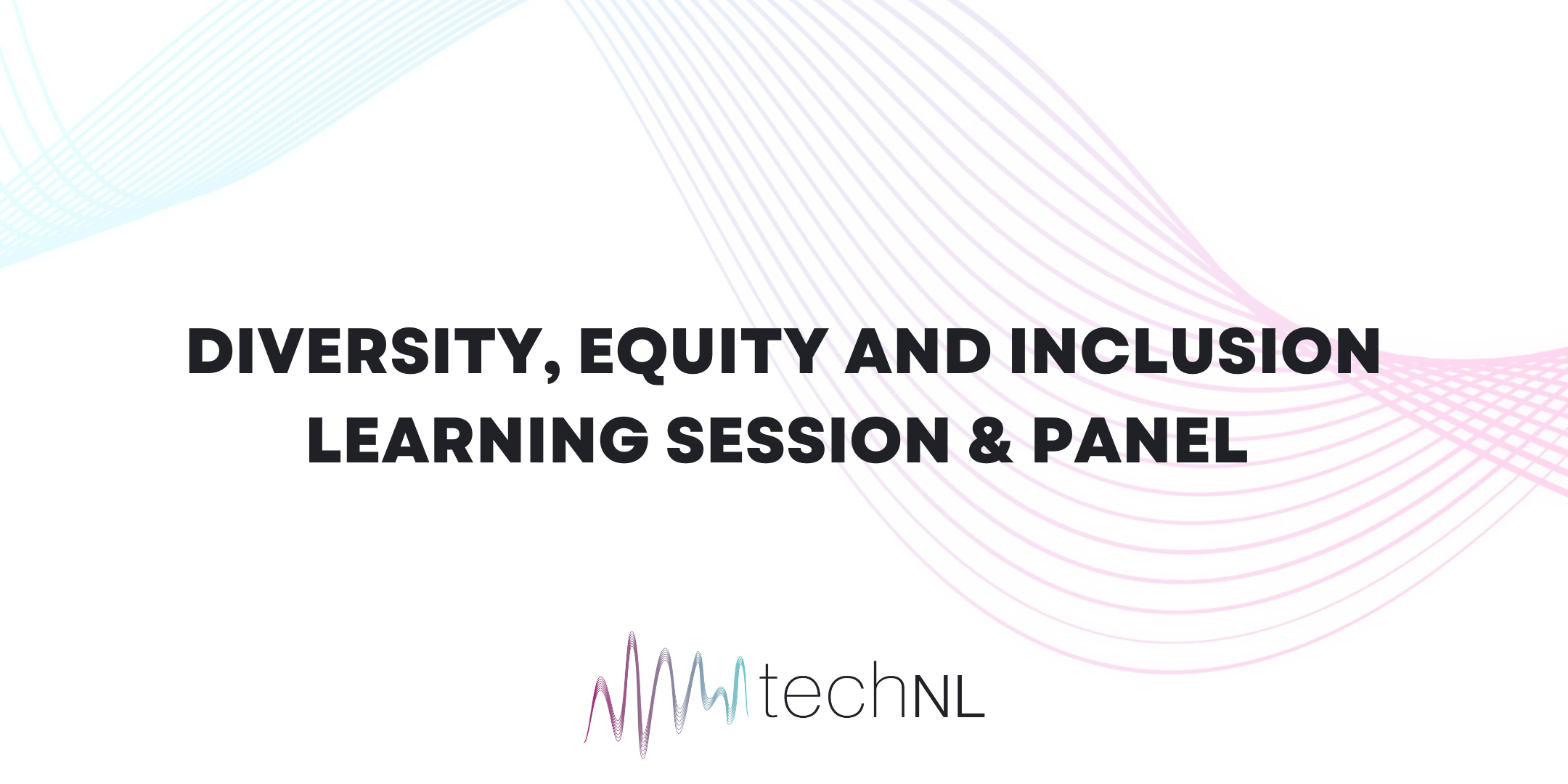 Diversity, Equity, and Inclusion Learning Session and Panel
As we kick-off Pride Month, now is a great time to dig into what diversity, equity, and inclusion really means in the workplace. Created specifically for tech founders, executives, and leaders, this member session led by Stephanie Howlett of DiversityNL will focus on real-world, effective DEI strategies and the business case behind them. It will also include a panel with passionate leaders in the DEI space, moderated by Carol Bartlett.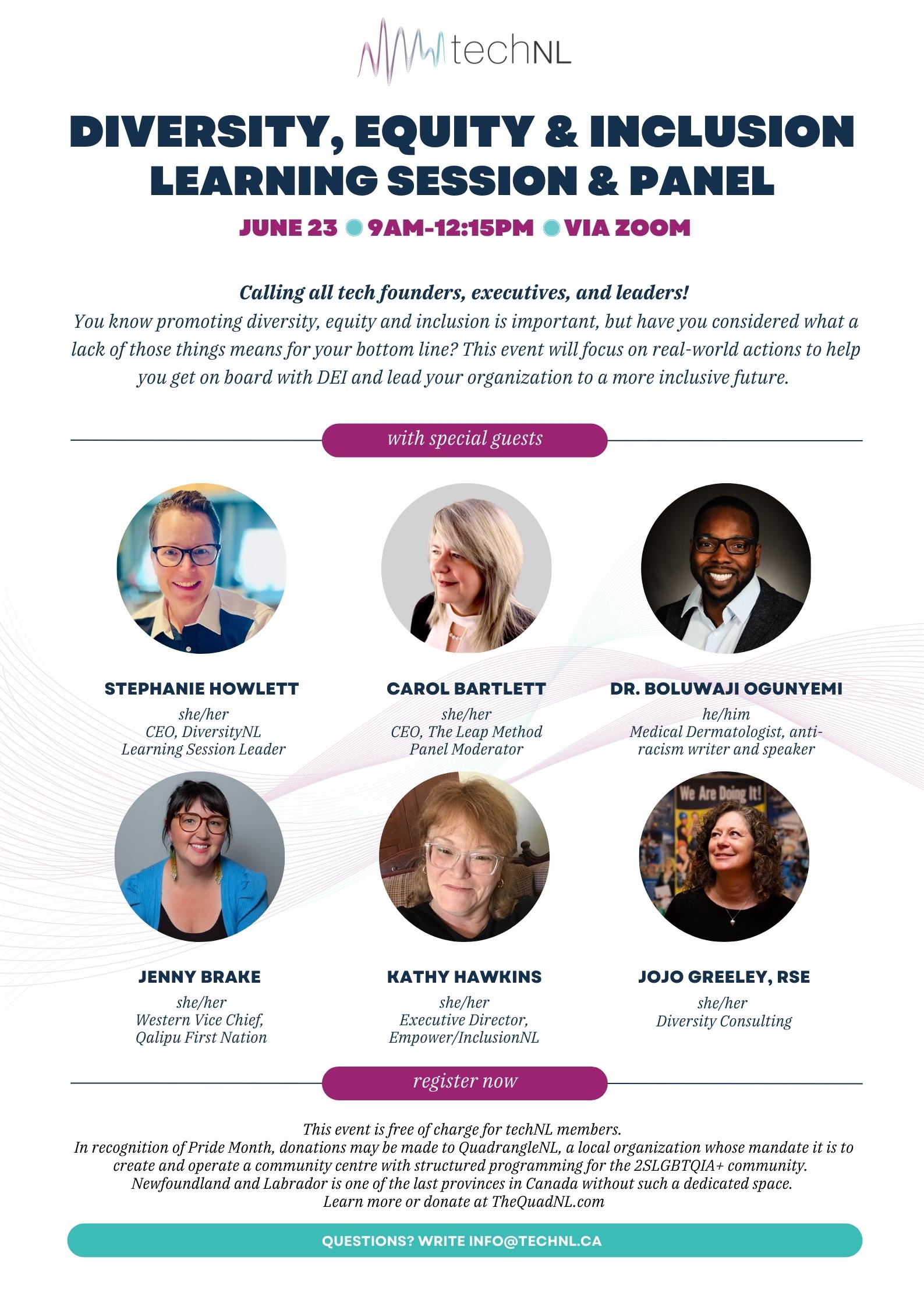 Panelists
Stephanie Howlett (CEO, DiversityNL)
Kathy Hawkins (Executive Director, InclusionNL)
Jenny Brake (Western Vice Chief, Qalipu First Nation)
Jojo Greeley, RSE (Diversity Counselling)
Dr. Boluwaji Ogunyemi (Medical Dermatologist, Anti-racism writer & speaker)
Carol Bartlett (Moderator & CEO, The Leap Method)
Register now!