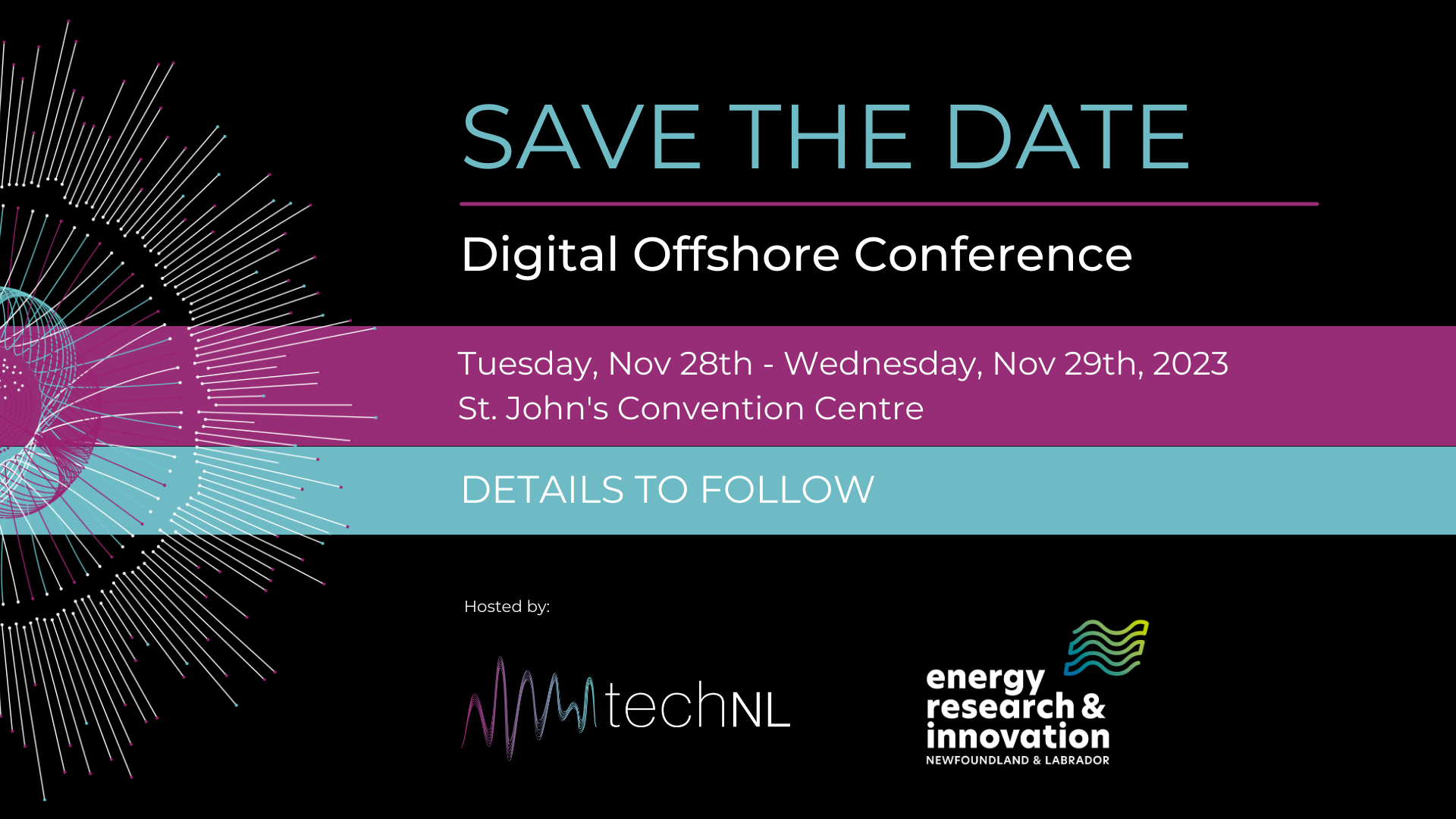 Digital Offshore Conference #2
SAVE THE DATE
Digitalization offers significant opportunities and benefits for the offshore energy industry to improve efficiency and reduce costs, enable development, enhance safety and reduce emissions. ERI-NL and the techNL Digital Oil and Gas Program will be hosting a digital offshore conference about industry trends, and insights on opportunities and challenges presented by the digital transformation of Newfoundland and Labrador's offshore.
Click HERE to join our mailing list for upcoming news and information about this exciting two-day conference being held on Tuesday November 28th and Wednesday November 29th, 2023 in St. John's, Newfoundland and Labrador.
If you are interested in attending and looking for more information, contact Dwayne Hopkins (dwayne@technl.ca) or Dave Finn (dave.finn@erinl.ca).
About ERI-NL
Energy Research & Innovation Newfoundland & Labrador is a not-for-profit organization that identifies collaborative research, development and demonstration (RD&D) opportunities and facilitates projects on behalf of Newfoundland and Labrador's (NL's) offshore oil and gas industry. With safety as the foundation of our industry and the work we do, Energy Research & Innovation directs RD&D to support the offshore industry's sustainability through technology development and innovation.