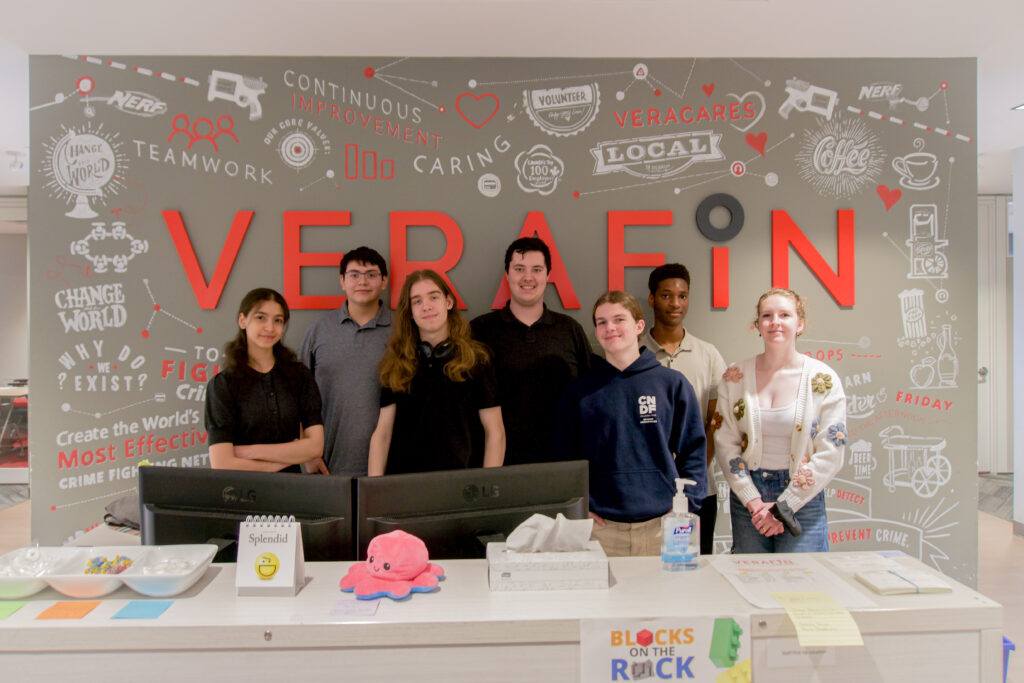 The High School Tech Immersion Program was started by techNL in 2021 as an annual youth tech immersion opportunity. The goal is to rejuvenate the tech industry in Newfoundland and Labrador by introducing passionate young technology enthusiasts to tech enabled companies through internships funded by Atlantic Canada Opportunities Agency and Government of Newfoundland and Labrador. Regardless of experience or prior knowledge, the applicants are chosen to show inclusivity, diversity, and passion in the tech industry. We were astounded to receive a whopping 352 applicants this year, and after a rigorous selection process, 34 students were selected to work with 13 local companies. Students who did not get selected for the program were given an opportunity to receive a free a micro:bit, a miniature programming instrument, and training sessions to learn coding.
The six-week work integrated learning (WIL) program consisted of two elements. The first was a technical training course through Pinnguaq, a national STEAM education organization, which students completed each morning, and the second was an internship with a sponsor company during the afternoons. The Pinnguaq digital training program was a 6-week part-time course covering topics that included web development, project management, game design, career advancement, digital art, online Safety, social media and marketing, and podcast development. The digital Pinnguaq programme also covers instruction in coding languages like java, html, and CSS. These abilities are a huge resource to students interested in working in the tech sector! Pinnguaq courses are designed to empower tech aspirants with basic tech skills, expanding their horizon in the field of tech.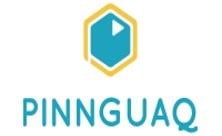 The following 13 companies stepped up to sponsor student placements in this program. A huge thank you to our sponsor companies this year as your support was instrumental in the success of this program. Many companies hosted teams of 4 students which was integral for student networking and learning. Kudos to all sponsors for your commitment to the future of tech talent!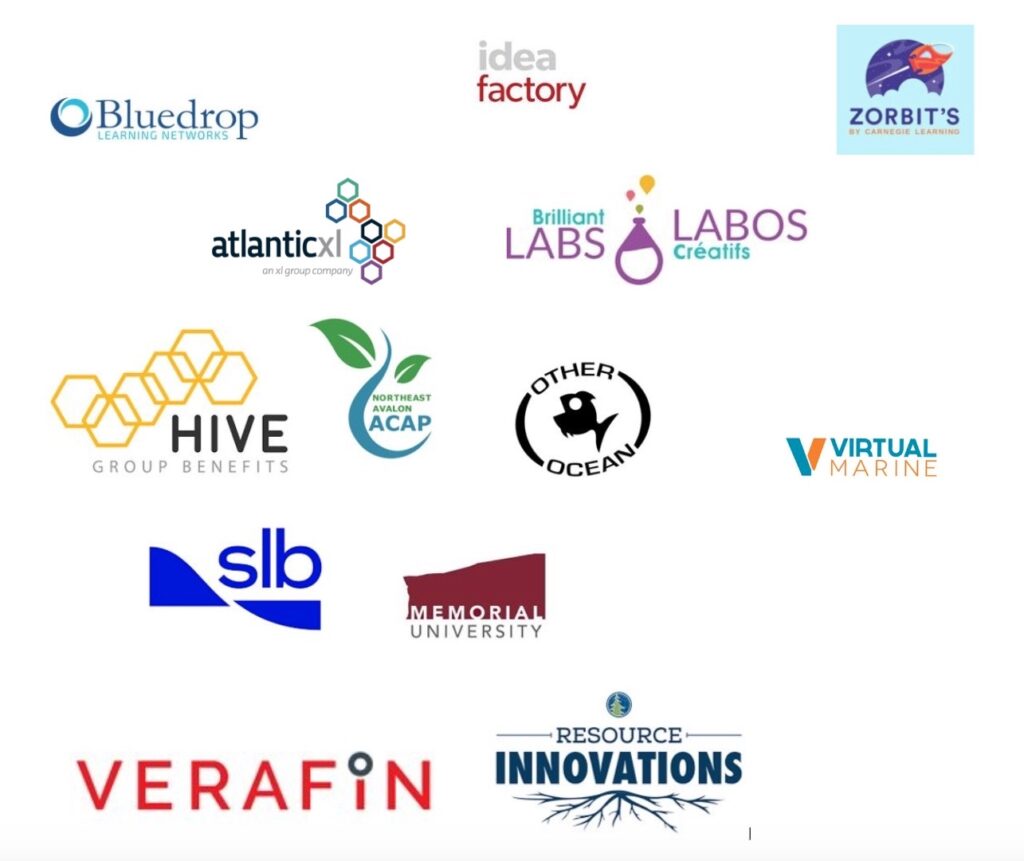 All 13 of the tech-enabled firms were thrilled to have the opportunity to collaborate on their projects with high school interns, who brought a new perspective and established promise for the future in the sector. Students worked on various projects and teams such as design and development, engineering, sales and marketing, and customer success. Within these teams our students noted the impact of having professional mentors to help them learn new skills, gain exposure to various career pathways, and build confidence.
This year we had Stephanie from Diversity NL collaborating with us to ensure students felt safe and empowered to speak up against any form of prejudice that might exist in the workplace. Diversity NL presented workshops for employers and students in the beginning of the program addressing various areas of sensitivity within working with minors in the workplace. Stephanie also provided a handbook of resources and lead a mid-point check with students. This helped both students and employers understand how they could go to work in a confident, safe, and inclusive manner.
We sent out mid-program surveys to analyse the performance and effectiveness of the program in encouraging students to see their prospects in NL's tech Industry. According to the survey, 43% of the students reported this as their first work experience. 73% of the students believe that their experience in the program will help their career goals and students rated 4 out of 5 on average when asked "how certain they are about pursuing a tech career". Students voted skill development and training to be the portion of the program that is most valuable to them and 90% of the students felt that the program created an inclusive and welcoming learning environment.
We also set out trips to see the students at their workspace taking pictures, having a chat and see their hard work come to life. It was so impressive and inspiring to see what the students and their mentors were doing! Here are some examples of student work:
Memorial University Engineering Student Design Hub
Adhira and Claire work out how to fix an error in 3D printing.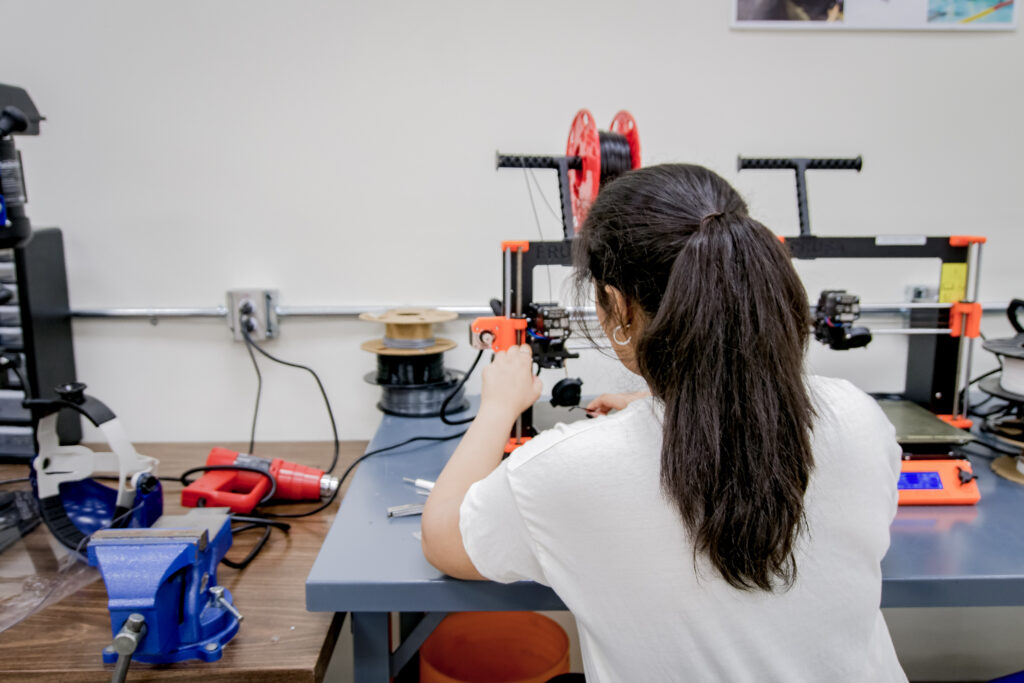 Photo credit: Alex Batten
Other Ocean Interactive
Aaron, Matthew, and Emily explain how they developed a video game in a week!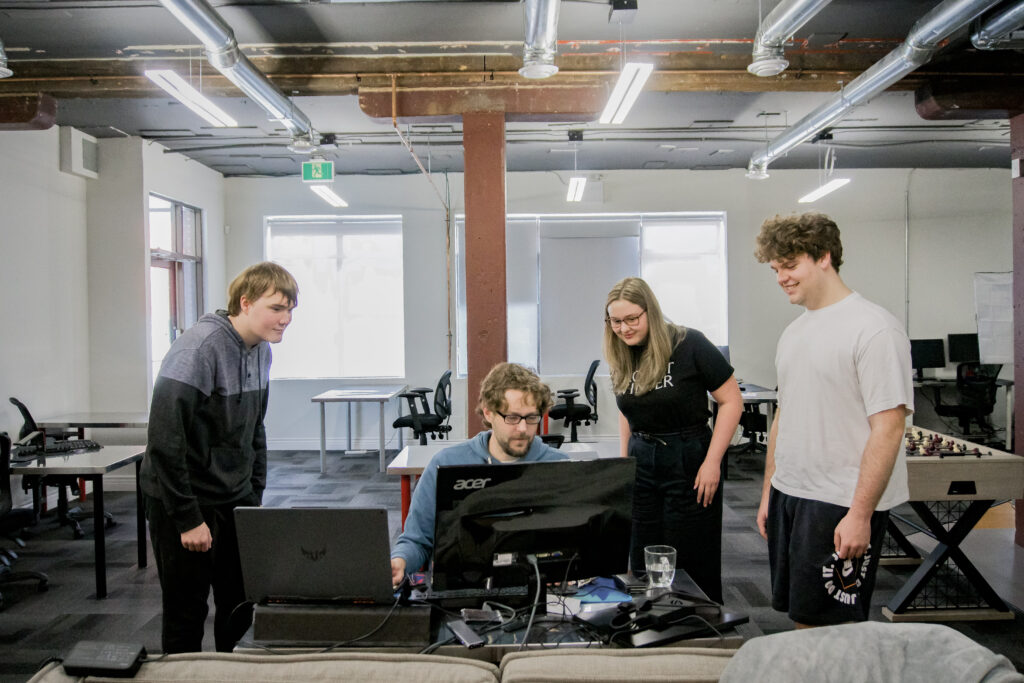 Photo credit: Alex Batten
Verafin
Connor, Nancy, Chloe, Chisom, Sammy, DJ Jones and Winter chat about software development at Verafin.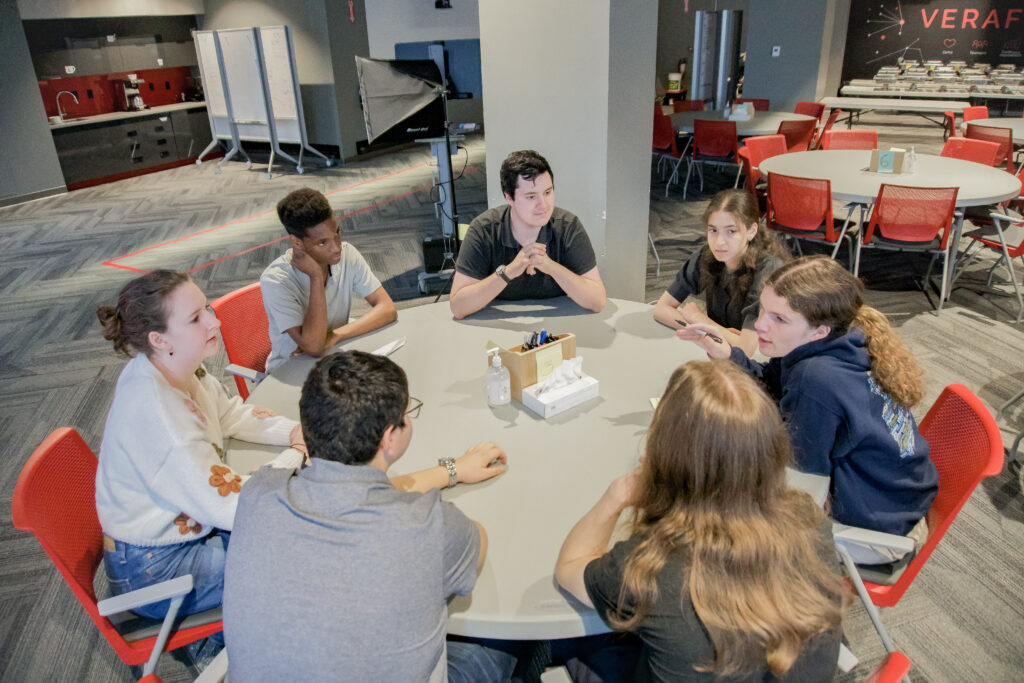 Photo credit: Alex Batten
Atlantic XL
Gavin Furlong showing techNL staff the Various implications of 3D printing for oil rig parts.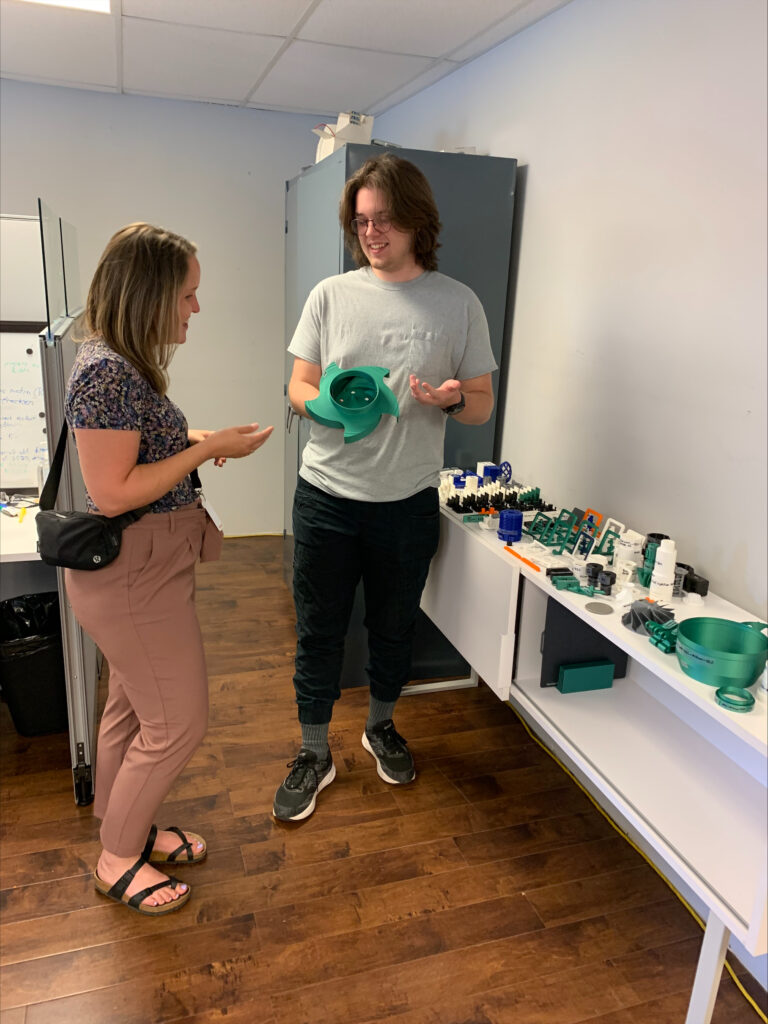 Photo credit: techNL
NortheastAvalon ACAP
Shalom and Abner working in one of NA ACAP project sites.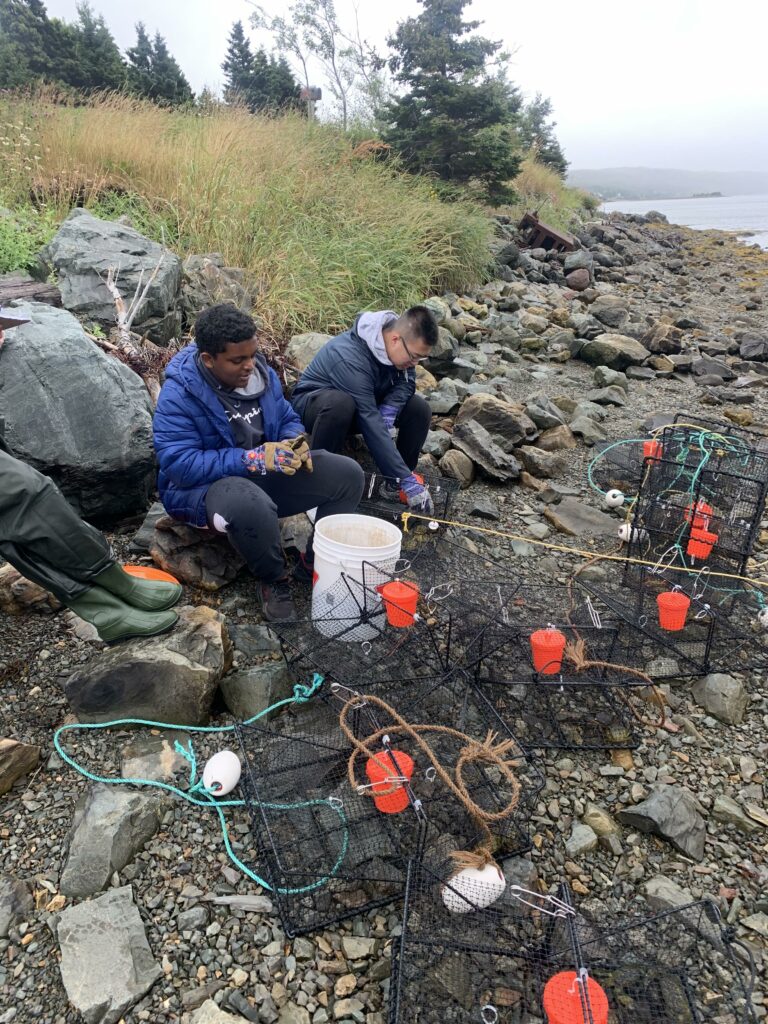 Photo credit: NAA ACAP
After 6 weeks of working with sponsors as well as Pinnguaq training, the students said farewell to their work term having learnt so much!! All the students showcased their newly learnt skills in the last session of Pinnguaq.

To culminate the program, techNL organised a Game night on the 24th August for the students with online games, board games, pizza, and Ice cream in tribute to all their hard work in the work term!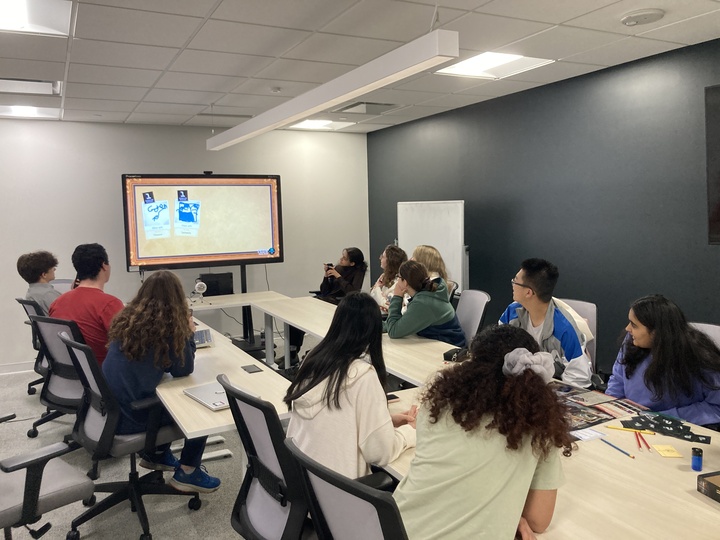 Photo credit: techNL
The success of techNL's High School tech Immersion Program was a combined effort of our amazing team at techNL along with the partnerships that developed to support the program such as the company sponsors, DiversityNL, Pinnguaq and most of all the talented young minds that participated.
The success of this event highlights the strength of our community and the shared commitment to our mission. Moments like these serve as a reminder of the difference we can make when we work together towards a shared goal. We hope that the program has had the desired impact on this province's tech community. We wish to continue our efforts in nourishing the tech community of Newfoundland and Labrador.
"Thank you so much to everyone who made this program possible, it has been such a beneficial and rewarding experience!" – Natalie Walsh, High School Tech Immersion Program participant.