techNL Board Slate 2023-2024
TECHNL BOARD OF DIRECTORS
techNL Board Slate 2023-2024
All regular techNL members will be receiving an email inviting you to vote in the techNL 2023-2024 Board of Directors Election using an online election system. As per the Bylaws, to help ensure a diverse and inclusive Board, we are asking each member to vote on the overall slate and not individual members.
The proposed techNL Board Slate for 2023-2024 includes:
Proposed New Board Members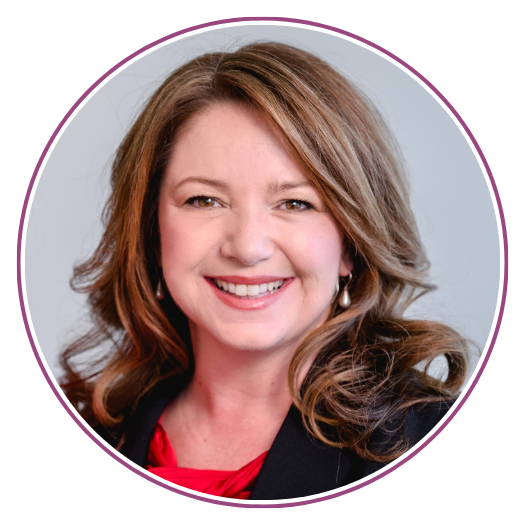 Lynn Sullivan
Lynn Sullivan is a CPA and a practicing Lawyer with the St. John's office of Cox & Palmer. She carries a broad corporate commercial legal practice, advising clients on issues ranging from general corporate matters to commercial and civil litigation. Lynn has an extensive business background spanning twenty years, as a business owner, as well as experience in senior management roles in the natural resources industry, professional services and as an executive in the public sector.  She is an avid community volunteer, having served on the boards of the St. John's Board of Trade, Public Legal Information Association of Newfoundland & Labrador, Community Sector Council and YMCA of Newfoundland & Labrador. Lynn is currently an executive member of the Canadian Bar Association's Newfoundland & Labrador branch and serves as director and Treasurer on the board of Taskforce NL.
Lynn holds a Bachelor of Commerce degree from Memorial University, has her CPA, CA and ICD.D designations and obtained her law degree from Dalhousie University's Schulich School of Law.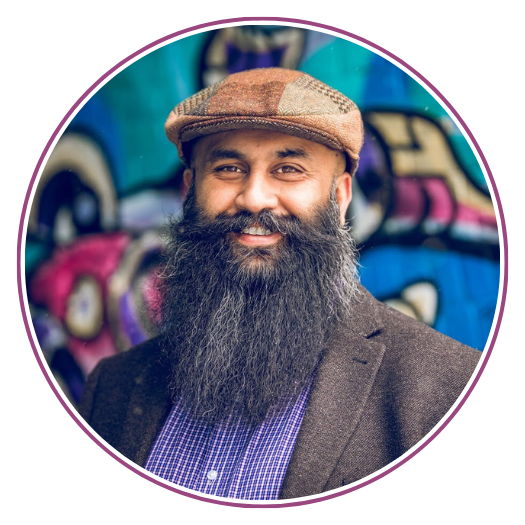 Hasan Hai
Hasan is the Vice President of Operations for Carnegie Learning Canada, a K-12 Educational technology (EdTech) company, with headquarters in St. John's, NL. His 20+ year career in tech includes significant leadership experience in Customer Service/Support, Operations, Sales, and Customer Success. In 2017, he made a career pivot by leaving the Telecommunications industry and diving into the world of Software-as-a-Service (SaaS) here in NL.
Volunteer experience includes currently serving on the board for First Light NL , and previously with the CMHA-NL and Clarenville and Area Chamber of Commerce.
He is perhaps best known for his work as founder of the "MerB'ys" initiative; a charity calendar of men dressed as mermen, which from 2018-2020 raised over $600K for local charities and non-profit organizations, all wrapped around themes of inclusion, body positivity, and more tender expressions of masculinity.
Previously, he was the founder of Project Kindness, a grassroots organization with a focus on mobilizing community volunteers to engage in large and small acts of charity and kindness, the most notable (or at least, most fun) being the "Dark Elf on the Shelf" project which involved slipping into leggings and fuzzy sweaters and perching on sturdy shelves and desks to raise money for local food banks.
Hasan is passionate about the concepts of Diversity, Equity, Inclusion, and Belonging in education as well as professional spaces. He frequently speaks to K-12 students as well as professionals on these topics, with a goal of making spaces more inclusive and accessible to people from diverse backgrounds, identities, and lived experiences.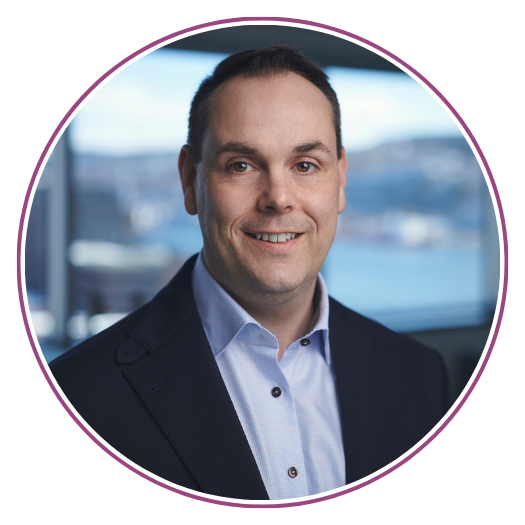 David Gibbs
David Gibbs leads KPMG's Atlantic Canada Technology Risk Consulting practice focused on helping clients manage technology-related risks. David is an experienced leader with a proven track record advising and collaborating with clients at all levels – staff, management, executives, board members and other organizational stakeholders – on risk management and control-based solutions. David brings over 20 years of risk management experience advising clients and organizations across all industries within Atlantic Canada including technology; energy and resources; retail and manufacturing; financial services; and, the public sector.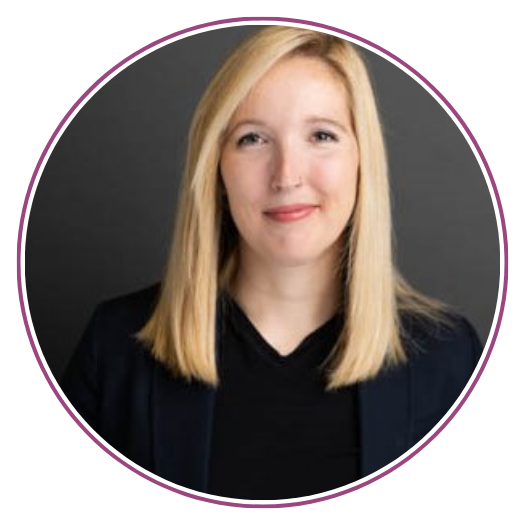 Johanna Brown
Johanna is a technology sales leader, with over 13 years' experience working with clients across North America and Europe. Johanna is the Vice-Chair of techNL, has worked with technology organizations at various stages of growth (pre-seed to enterprise) and currently works in Enterprise Sales at Verafin. Johanna has worked across a range of highly regulated industries including; healthcare, cybersecurity, financial compliance, insurance and govtech, where she has helped organizations create value for their customers and users through her ability to identify growth opportunities.
Johanna provides Sales Advisory & Consulting to pre-commercialization and early-stage start-ups in the technology community. Guiding companies on how to create their sales playbook, expand their client base and hit their financial targets. She thrives on creating value between companies and their respective customers and users, enabling them to increase their growth.
Johanna is a strong believer in the power of diversity and inclusion, and she enjoys coaching and advising individuals who are looking to enter the tech sector or take on a new role.
Johanna holds a Bachelor of Commerce and MBA from Memorial University, in conjunction with the University of Tasmania in Australia – which coincidentally is where she met her wife. They now both live in NL and work in the tech sector.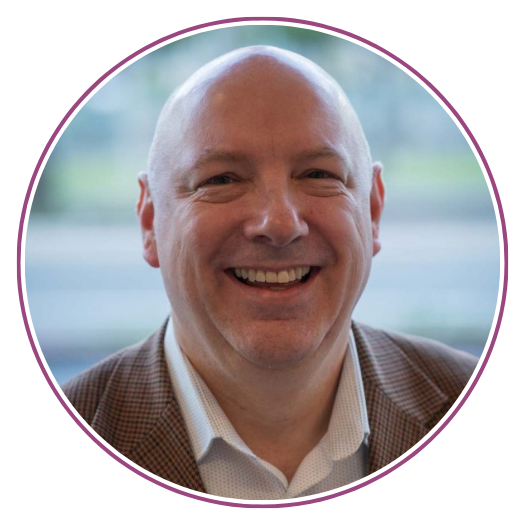 Joe Hickey
Joe's career has spanned over 25 years with roles in Canada, the US, and India having conducted business in over 40 countries around the world. Joe has always been an innovator in whatever role he has held. His career started with Northern Telecom after he graduated from Engineering at Memorial University. After he finished his Executive MBA at the University of Toronto, Joe joined Nortel's first IP business unit and moved from business development to mergers and acquisitions. After completing $700M in acquisitions Joe moved to California to join the Shasta Networks business and became the youngest Vice President and General Manager in Nortel.
After Nortel, Joe became CEO of two venture-funded startups, both of which were later acquired. Afterwards, Joe moved to India as the SVP Customer Relations for ACME Telepower transforming the company from a product sales focused business to a managed services business, winning a major contract with Aircel worth $400M. After returning to Canada Joe joined Ultra Electronics in a Global VP Business Development and Marketing role where he was responsible for a $650M contract with the US Army and the lead in the creation of a next generation radio product, now known as Orion. After Ultra, Joe joined Christie Walther Communications, a small family-owned business where he turned the company into a profitable, award-winning company and helped them to achieve the accolade of becoming the first Canadian Dealer for Motorola to win their Global Customer Excellence Award in 2015. After the acquisition of the company Joe embarked full time in running ROCK Networks.
Joe is the founder and majority shareholder of ROCK Networks. Headquartered in Ottawa the company's name is based on his native province of Newfoundland. ROCK has grown from a local two-way radio supplier to a leading innovator in rural broadband, satellite, and wireless networks across Canada. ROCK also offers next-generation 9-1-1 (NG9-1-1) and IoT, cloud, and predictive analytics expertise. With a 54% growth rate, ROCK earned a spot on the Globe and Mail's 2022 Report on Business ranking of Canada's Top Growing Companies.
Joe has a Bachelor of Mechanical Engineering from Memorial University of Newfoundland and an Executive MBA from the University of Toronto. Joe spends his volunteer time on boards including the Ottawa Children's Treatment Center (2004-2008) and CENGN (2014 to 2021) and in his local community church. Joe and his wife Jeanette have 5 children, 2 grandchildren, and 2 dogs.