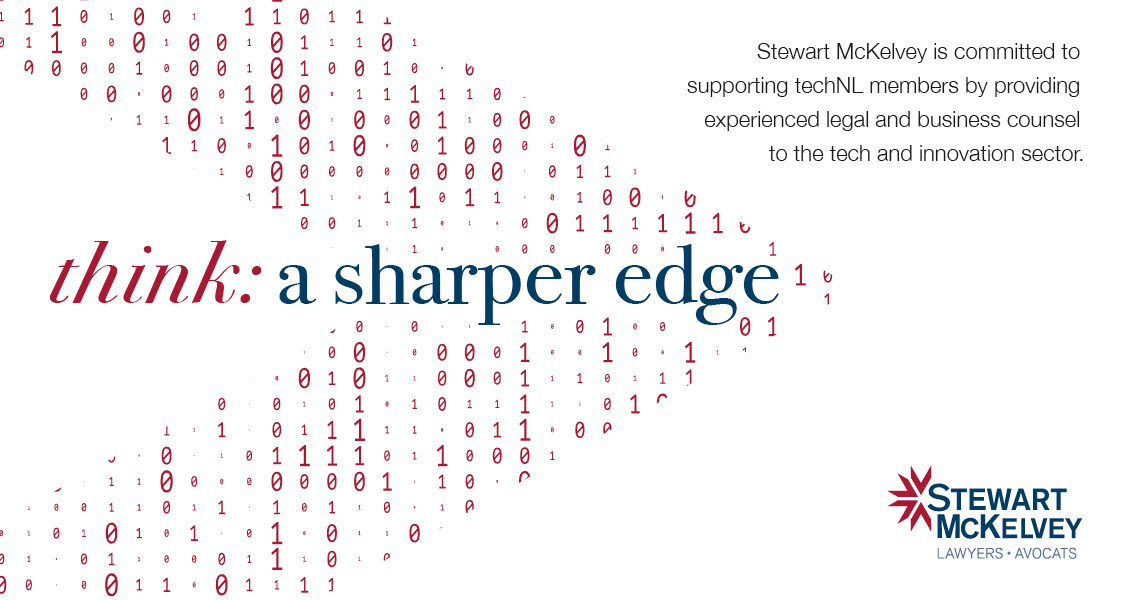 techNL is pleased to have Stewart McKelvey continue as 2023-2024 Mission Partner.
Developed with the goal of supporting tech participants to grow, develop and scale their businesses, Stewart McKelvey is pleased to partner with techNL, and connect members with our experienced lawyers specializing in a number of areas relevant to businesses in the tech and innovation spaces. Throughout the year, Stewart McKelvey will be pleased to offer techNL members topic-specific information sessions focused on key topics for tech and innovation start-ups.
The strength of Stewart McKelvey is the knowledge and expertise of their team. Their lawyers are focused on driving the growth and development of the tech sector in Newfoundland and Labrador. They look forward to having the opportunity to collaborate with techNL members. Visit them online to learn more.