Susan is the High School Talent Lead at techNL who's goal is to educate and inform our province's high school students about working in NL's thriving tech sector. Last week, Susan set out on a road trip across Newfoundland to visit students from Grand Falls-Windsor, Deer Lake, and Corner Brook. Here is what Susan had to say about her adventure once she returned home.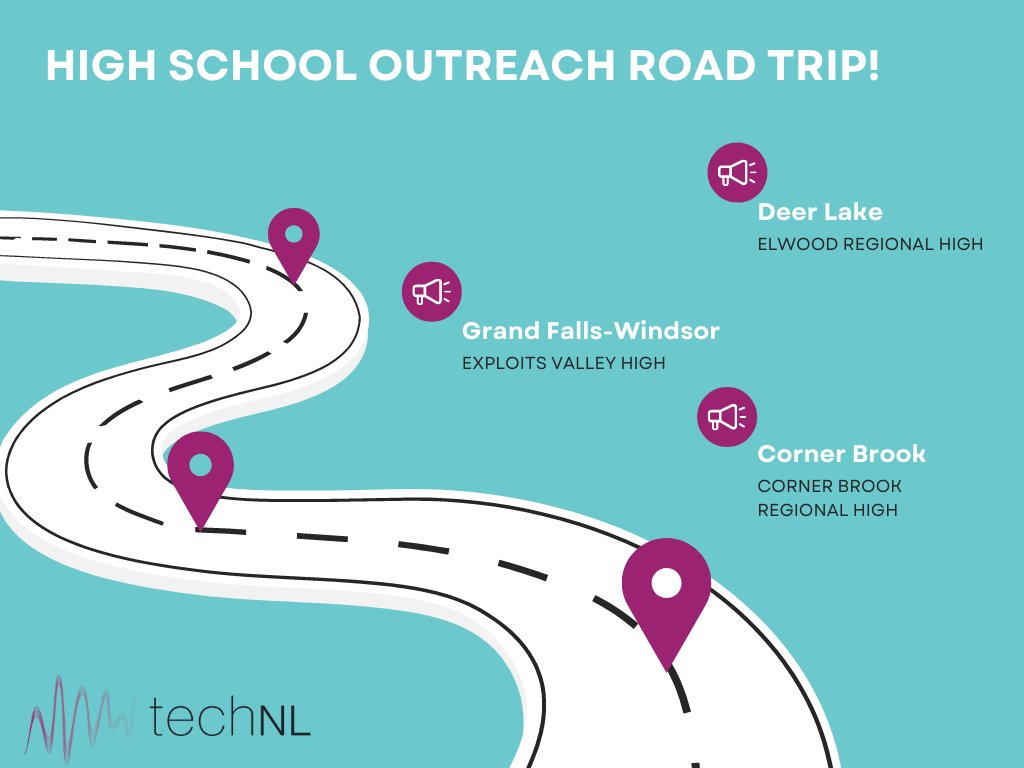 During the week of March 28, I visited 17 classes, and more than 350 students at Exploits Valley High, Elwood Regional High, and Corner Brook Regional High. As a former teacher, I feel at home when I walk through the doors of a school, invigorated to see the interactions between students and teachers and to see learning in action. From before-the-bell 3D printing, to seeing student plans for CNC creations, and viewing wall displays of student research on career pathways, our high schools are clearly supporting the learning and development of a variety of important skills.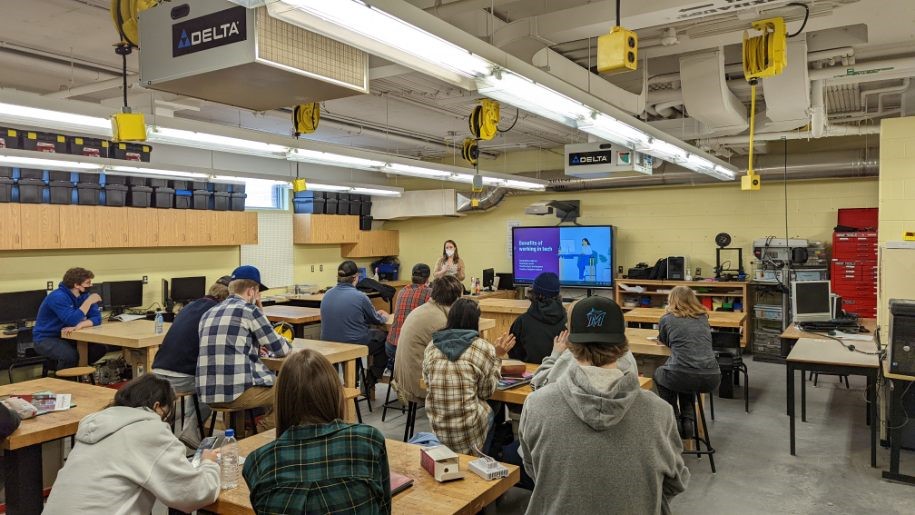 I presented to students enrolled in technical courses like Computer Science and Robotics, developmental courses like Career Education and Entrepreneurship, and core science courses like Biology and Physics. Students shared that they hoped to pursue careers in robotics or game and software development, and in industries like healthcare, film, fintech, automotive, and ocean exploration. Our discussions indicated that tech can truly relate to virtually any interest area or industry imaginable.
A favoured portion of my presentation was when I circulated demo products from local companies like Mysa, Waterlily, BreatheSuite, and PolyUnity. In addition to physical products, we researched game development from Other Ocean Interactive and marine tech from Kraken. Students loved seeing the variety of tech developed in the province, asked questions regarding product market and pricing, and shared ideas for further developments and advancements.
In Corner Brook I had the pleasure of having Adam Anderson join me for the day. Adam worked in the forestry industry for many years and now owns Resource Innovations Inc, a techNL member company that specializes in forest resources inventory, mapping, and geographic information systems. Adam shared his journey to the tech sector and talked about some of the benefits of starting a tech company in Newfoundland and Labrador. It is always inspirational to hear from industry leaders who are willing to share advice with the youth of our province. Thanks, Adam!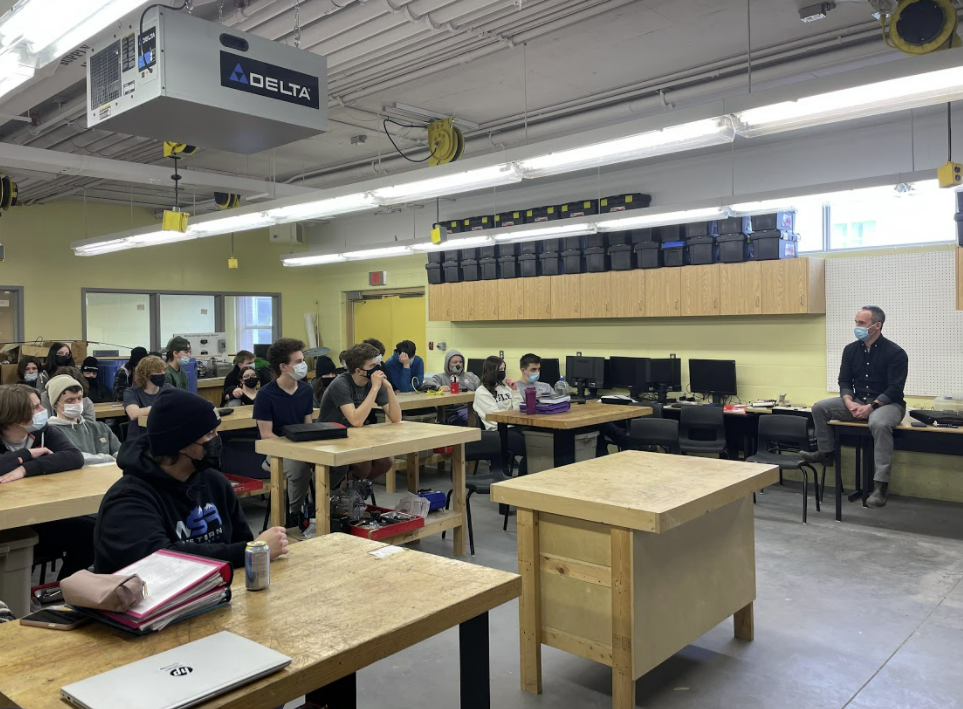 As a passionate Newfoundlander and Labradorian, I take almost any opportunity to travel in our beautiful province. I loved catching a glimpse of local communities, meeting the teachers who work tirelessly to support their students, and hearing directly from young people about their hopes and dreams for the future. Thanks to EVH, Elwood Regional, and CBRH for welcoming me into their school communities. I hope to visit more schools soon!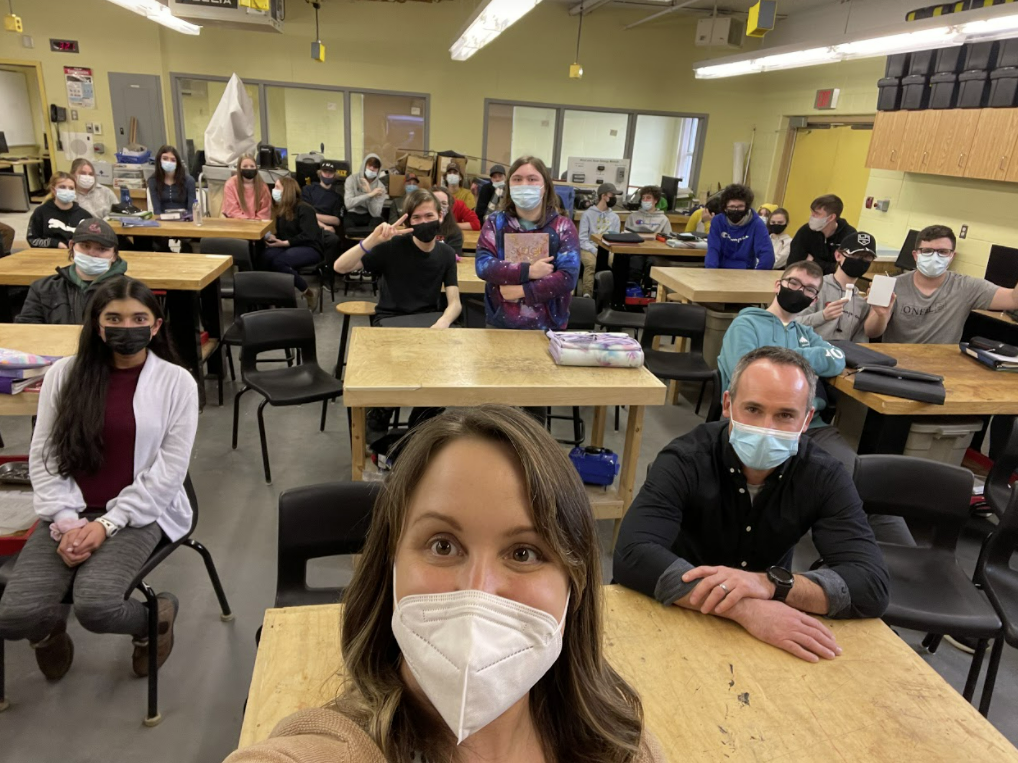 Exploits Valley High, Elwood Regional High, and Corner Brook Regional High are taking part in the NL Department of Education's Tech Careers Pathway (TCP) program where grade 10 students can gain advanced technological skills and work experience before graduation. Read more about the TCP program here.