On Wednesday, September 29th, techNL proudly launched both a podcast and video series, featuring our very own member companies and the brilliant minds behind them. The podcast series, aptly named "Creators at the World's Edge", as well as the video series "Sparking Innovation", highlights a total of 18 companies creating a diverse tech ecosystem here in Newfoundland and Labrador.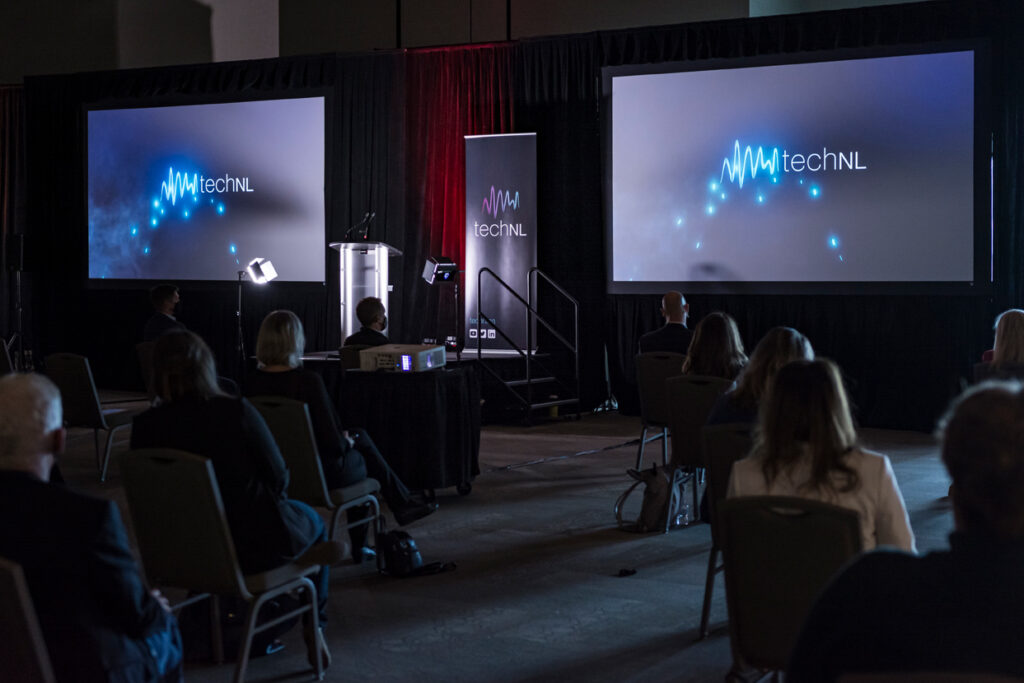 To celebrate this launch, techNL hosted Voices of Innovation, a networking and social event previewing both the podcast and video series. Held at the St. John's Convention Centre, it was attended by more than 120 people, including many who are featured in the series.
Attendees were treated to some sneak previews of both Creators at the World's Edge and Sparking Innovation. The Honourable Andrew Parsons and the Honourable Seamus O'Regan, both spoke to the overwhelming positivity and potential of the tech sector in the province. The highlight of the event was hearing from the podcast and video participants: Adam Keating, CEO of CoLab Software, Christine Goudie, CEO of Granville Biomedical, Charlene Brophy, CEO of Fonemed, and Chris Gardner, CEO of Sequence Bio. Many thanks to them for sharing their thoughts and why they were happy to be featured by techNL.
Following the formal part of the event, the live band Futureproof played the original theme music for the podcast series which was composed by band member Elliot Dicks.
Futureproof providing live music throughout the afternoon
Be sure and subscribe to our podcast! Creators at the World's Edge is available for streaming via Apple Podcasts or Spotify. Sparking Innovation videos can be viewed here.
View photos of the event below.
Speakers
​
| | | |
| --- | --- | --- |
| Paul Preston, CEO, techNL | | Dan Brake, Chair, techNL |
| The Honourable Seamus O'Regan | | The Honourable Andrew Parsons |
| Marlayne Hardy, Director, Innovation Programs, techNL | | Adam Keating, CEO, CoLab Software |
| Chris Gardner (Screen), CEO, Sequence Bio | | Charlene Brophy, President, CEO, Fonemed |
Post-Event Networking