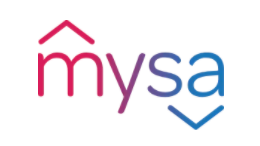 Mysa
Say hello to the Mysa team!
The grass really is greener over here. Why? Most importantly, we've built a company that's based on a people-first culture. We encourage (like, really encourage) work-life flexibility, and we're all about employee recognition. We believe that we do exceptional work when we're encouraged to play and we're proud that our team members brag about their jobs to their friends. Of course there's lots of perks too!
Mysa's success to date has a large part to do with delivering high quality, customer loved software that powers our industry leading smart thermostats. Our hardware products, while beautifully and insightfully designed, rely on powerful software to deliver the highest levels of customer comfort, efficiency and overall satisfaction. While we are very proud of progress to deliver the best software experiences to our customers thus far, we know that we are still at the beginning of what is possible.
We are looking for an experienced Vice President of Software Development to join our team in St. John's NL. This position will help chart Mysa's course to scale from a couple of hundred thousand thermostats in North America to millions of thermostats around the world helping homeowners, utilities, and governments fight climate change through the electrification of home heating and energy efficiency.
This position reports directly to our CEO as it will be critical to help build towards our vision for creating the world's most powerful HVAC software platform. An HVAC platform that delivers unparalleled energy efficiency alongside home comfort. An HVAC platform that is loved and trusted by millions of homeowners across the world. An HVAC platform that is a vital component to the carbon free electricity grids of the future. If this vision excites you, we would love to speak with you!
What You Will Do:
Leading software development teams through servant leadership, coaching and mentorship. Company core value: We Before Me
Drive goals with stakeholders across the company to build world-class hardware and software products through productivity and efficiency that aligns with customer value creation and builds a culture of delivering results. Company core value: Bring the Heat!
Analyzing, recommending, and implementing process improvements in software development across all development teams as well as inter-departmental processes. Company core value: #AGB (Always Getting Better)
Work closely with the VP of Technology and Hardware and VP of Product to ensure alignment of efforts.
Provide leadership by promoting and evangelizing best practices for software quality within the software development teams.
Establish and maintain high standards of security, reliability, scalability, performance, and quality in all delivered projects
Ensure the team has the right tools, processes and agile principles in place to deliver work that is on time and to specification.
Engage in strategic planning by setting annual and quarterly objectives for the Software development department.
Preparing department annual budgets in a collaborative manner.
Contributing and providing leadership to all software development recruitment activities.
Who You Are:
Completion of a Bachelors in Software Development/Engineering or similar degree.
10+ years experience managing software development teams
Strong organizational leadership skills.
Strong attention to detail and ability to execute at a high level with independence.
Excellent communication skills.
Extensive experience in working with stakeholders to create hiring strategies to develop quality teams.
Must be knowledgeable about industry trends, best practices, and change management.
Significant experience with consumer mobile apps and cloud infrastructure.
Firmware/embedded software development experience would be an asset.
Experience in consumer electronics manufacturing would be an asset.
Smart home and/or connected products experience/knowledge would be an asset.
Our Story
Since entering the market in 2018, Mysa Smart Thermostats have been warmly welcomed into  customers' homes, earning thousands of 5-star reviews.
Our mission is to fight climate change! As the premier Canadian-designed smart thermostats for heating and cooling, Mysa creates thoughtful, innovative technology to help our family of customers across North America stay comfortable and save money by using home energy more efficiently. To help us build a greener, more sustainable future, we're creating an ecosystem of energy-saving smart thermostats and fostering a unique, people-first company culture that brings out the very best in our team.
What's in it for you?  
– A rewarding career path that helps you learn, grow,  and showcase your talent
– An environment in which you are recognized and appreciated for what you do
– Unlimited paid vacation (Yep. Unlimited. Paid. Vacation (within reason, of course!)
– Flexible environment (work from a coffee shop, a blanket fort, or your home – wherever you're most comfortable)
– Flexible hours (no set 'office hours'— you work 40 hours per week and meet your role requirements)
– Training and Development Allowance Program
– Health and Wellness Allowance Program
– Competitive salary structure
– Annual salary increases
– Employee Stock Option Purchase Plan
– Comprehensive Group Health, Dental and Vision Benefit Plan
– Employer-matched RRSPs
– Maternity & Parental Leave Top-Up Program
Feeling intrigued? Enticed? Here are some extra perks: 
– Modern, open, fun office environment (we work hard, but we're not scared of a good time)
– Dynamic downtown location with free parking
– Fun, quarterly team-building events
– New pair of high-quality noise reducing headphones
– Innovative workflow software and technology (we're major Slackers — internal communications have never been more awesome)
Simply put, we know that people are the heart of our business and we appreciate your  unique qualities and diverse experiences. If this opportunity sounds amazing and you feel that you're a great fit for most of the listed criteria, you should apply —   we value individual abilities over a profile on paper.
Mysa is an equal opportunity employer focused on promoting diversity, multiculturalism, and inclusion. We value diversity of race, gender, sexual orientation, religion, ethnicity, national origin, and all the other fascinating characteristics that make us all different. Your application to this posting is deemed to be consent to the collection, use, and necessary disclosure of personal information to facilitate our recruitment process. We respect the confidentiality and privacy of all of our applicants.
Thanks for thinking about making Mysa your work home. We look forward to getting to know you.