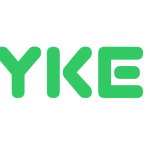 HYKE
Full time, Part time, Internship | Any team
Don't see the role you're looking for?
We can definitely benefit from your efforts in a new role that we may not have realized we needed it. If you think you can make a difference or overcome a challenge we may have, pitch your skills here. We will do a follow-up if there is a match.
Benefits
Health, Dental, Drug, Vision, and Travel insurance
Opportunity for up to 5 times salary raise each year
Opportunity for cash bonuses
Team lunches
Unlimited tea and coffee in the office
Unlimited vacations
Note
You need to be legally entitled to work in Canada. You are a Canadian citizen or permanent resident or hold current and valid authorization (i.e., a work permit) under the Immigration and Refugee Protection Act.