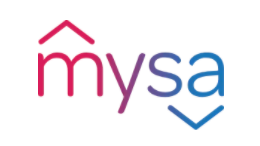 Mysa
Mysa has a progressive company culture that embraces both work-life balance and remote work. The silver lining of the COVID-19 pandemic, if we are to look for one, is that we've been positioned from a company-wide perspective to learn exactly what it takes to successfully manage a remote team – and, we're very proud of what we've achieved. With our core values at heart, we have an in-depth understanding of how imperative it is that all of our people, no matter where they are located, experience our culture and family-like environment in the same manner. We also appreciate that the key to successful remote work is a foundation built upon effective communication, team-based collaboration, and access to all of the right tools. At Mysa, regardless of your location, you will be positioned for success.
We're looking for a highly motivated Senior Software Developer to join our team! This position will help build-out our Demand Response platform which is a key, new area for the business!
What You Will Do:
Work with cutting edge technology to develop new solutions to tough problems
Work closely with team leads, software developers, as well as the hardware design and development teams, to ensure our entire technical ecosystem interoperates smoothly
Design and develop APIs and integrate existing software with third-party APIs
Build software and services primarily in JavaScript and TypeScript
Design and develop reliable, maintainable, expandable interconnected systems
Design and develop container based software solutions for use in the cloud
Help improve our software development processes
Mentor junior developers
Design and develop serverless systems
Participate in brainstorming sessions and contribute ideas to our technology and products
Work towards the achievement of the company vision statement
Who You Are:
Diploma/Degree in Computer Science, Software Engineering, or a related field combined with software development training
Minimum of 7 years of relevant software development work experience
Experience with JavaScript and modern frameworks
Experience with relational and NoSQL databases would be considered an asset
Experience with cloud technologies (AWS preferred) would be considered an asset
Experience with the following tools would be considered an asset (Git, CircleCI, npm, Jira, Confluence)
Experience with TypeScript would be considered an asset
Experience with infrastructure as code (AWS CDK preferred) would be considered as asset
Experience with Docker and Kubernetes would considered an asset
Experience with Python would be considered an asset
Analytical thinker, with a creative mind, and an adaptable nature
Ability to work well on your own, or as part of a team
Excellent communication skills with the ability to clearly present solutions, while efficiently multi-tasking various priorities
Our Story
Since entering the market in 2018, Mysa Smart Thermostats have been warmly welcomed into customers' homes, earning thousands of 5-star reviews.
Our mission is to fight climate change! As the premier Canadian-designed smart thermostats for heating and cooling, Mysa creates thoughtful, innovative technology to help our family of customers across North America stay comfortable and save money by using home energy more efficiently. To help us build a greener, more sustainable future, we're creating an ecosystem of energy-saving smart thermostats and fostering a unique, people-first company culture that brings out the very best in our team.
What's in it for you?
– A rewarding career path that helps you learn, grow, and showcase your talent
– An environment in which you are recognized and appreciated for what you do
– Unlimited paid vacation (Yep. Unlimited. Paid. Vacation (within reason, of course!)
– Flexible environment (work from a coffee shop, a blanket fort, or your home – wherever you're most comfortable)
– Flexible hours (no set 'office hours'— you work 40 hours per week and meet your role requirements)
– Training and Development Allowance Program
– Health and Wellness Allowance Program
– Competitive salary structure
– Annual salary increases
– Employee Stock Option Purchase Plan
– Comprehensive Group Health, Dental and Vision Benefit Plan
– Employer-matched RRSPs
– Maternity & Parental Leave Top-Up Program
– Fun, quarterly team-building events
– New pair of high-quality noise reducing headphones
– Innovative workflow software and technology (we're major Slackers — internal communications have never been more awesome)
Simply put, we know that people are the heart of our business and we appreciate your unique qualities and diverse experiences. If this opportunity sounds amazing and you feel that you're a great fit for most of the listed criteria, you should apply — we value individual abilities over a profile on paper.
Mysa is an equal opportunity employer focused on promoting diversity, multiculturalism, and inclusion. We value diversity of race, gender, sexual orientation, religion, ethnicity, national origin, and all the other fascinating characteristics that make us all different. Your application to this posting is deemed to be consent to the collection, use, and necessary disclosure of personal information to facilitate our recruitment process. We respect the confidentiality and privacy of all of our applicants.
Thanks for thinking about making Mysa your work home. We look forward to getting to know you.