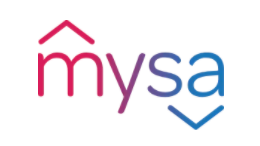 Mysa
Say hello to the Mysa team!
The grass really is greener over here. Why? Most importantly, we've built a company that's based on a people-first culture. We encourage (like, really encourage) work-life flexibility, and we're all about employee recognition. We believe that we do exceptional work when we're encouraged to play and we're proud that our team members brag about their jobs to their friends. Of course there's lots of perks too!
We are looking for a Senior Market Research Analyst to join our Data & Commercial Planning team in St. John's, NL or remote. This position is all about making data-driven investments which are key to our strategy and long-term growth as a company.
What You Will Do:
Track and report on macroeconomic landscapes and industries relevant to Mysa and translate trends into business implications
Perform detailed competitor profiles, cover financials, strategy, portfolio, market developments and business partnerships, product launches, go-to-market etc.
Collect data through primary and secondary research using interviews with subject matter experts, online resources as well as global industry databases; perform in-depth analyses using quantitative and qualitative methods to generate business insights
Synthesize information and produce written reports or presentations to internal stakeholders and senior leadership
Collaborate with cross-functional teams on strategic projects, bringing timely and relevant insights and analytical support
Assist with the preparation of materials for board meetings or strategic plan presentations
Provide support for strategic expansion opportunities: identify market opportunities and assess attractiveness of potential initiatives
Who You Are:
Bachelors in business, marketing, economics or finance, engineering, or other technical background; a master's degree is preferred, but not required
Prior 5+ years of relevant working experience, preferably in strategy, market research, business analysis, competitive intelligence, or other related roles
Familiarity with business analytics / market research techniques
Demonstrated capabilities in the following areas:
– Business acumen and analytical thinking
– Ability to synthesize information, generate insights, and drive business implications
– Strong communication skills and consensus building: ability to convey information with clarity; comfortable in participating in group meetings – in-person and remote, excellent written and verbal English language skills
Our Story
Since entering the market in 2018, Mysa Smart Thermostats have been warmly welcomed into  customers' homes, earning thousands of 5-star reviews.
Our mission is to fight climate change! As the premier Canadian-designed smart thermostats for heating and cooling, Mysa creates thoughtful, innovative technology to help our family of customers across North America stay comfortable and save money by using home energy more efficiently. To help us build a greener, more sustainable future, we're creating an ecosystem of energy-saving smart thermostats and fostering a unique, people-first company culture that brings out the very best in our team.
What's in it for you?  
– A rewarding career path that helps you learn, grow,  and showcase your talent
– An environment in which you are recognized and appreciated for what you do
– Unlimited paid vacation (Yep. Unlimited. Paid. Vacation (within reason, of course!)
– Flexible environment (work from a coffee shop, a blanket fort, or your home – wherever you're most comfortable)
– Flexible hours (no set 'office hours'— you work 40 hours per week and meet your role requirements)
– Training and Development Allowance Program
– Health and Wellness Allowance Program
– Competitive salary structure
– Annual salary increases
– Employee Stock Option Purchase Plan
– Comprehensive Group Health, Dental and Vision Benefit Plan
– Employer-matched RRSPs
– Maternity & Parental Leave Top-Up Program
Feeling intrigued? Enticed? Here are some extra perks: 
– Modern, open, fun office environment (we work hard, but we're not scared of a good time)
– Dynamic downtown location with free parking
– Fun, quarterly team-building events
– New pair of high-quality noise reducing headphones
– Innovative workflow software and technology (we're major Slackers — internal communications have never been more awesome)
Simply put, we know that people are the heart of our business and we appreciate your  unique qualities and diverse experiences. If this opportunity sounds amazing and you feel that you're a great fit for most of the listed criteria, you should apply —   we value individual abilities over a profile on paper.
Mysa is an equal opportunity employer focused on promoting diversity, multiculturalism, and inclusion. We value diversity of race, gender, sexual orientation, religion, ethnicity, national origin, and all the other fascinating characteristics that make us all different. Your application to this posting is deemed to be consent to the collection, use, and necessary disclosure of personal information to facilitate our recruitment process. We respect the confidentiality and privacy of all of our applicants.
Thanks for thinking about making Mysa your work home. We look forward to getting to know you.