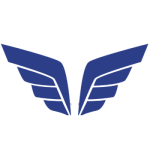 BreatheSuite
Who we are:
We're BreatheSuite, a Canadian connected-health company founded in 2018 that helps people with chronic respiratory conditions breathe easier and live healthier lives. BreatheSuite's add-on device for metered-dose inhalers connects to a mobile app, allowing the user to track inhaler use and technique. Coupled with the BreatheSuite device, remote health coaches equip every BreatheSuite consumer with the education, care and support they need to take control of their respiratory condition and enjoy life to the fullest.
Our values:
Life at BreatheSuite is inspiring! Our company values are encompassed in everything we do, from marketing to coding. We're looking for problem solvers who embrace the opportunity to learn, grow and succeed with others.
BreatheSuite's company values are:
Eager to be better
Love the problem
Embrace diversity
Question Everything
Do it for the people
What We Are Looking For:
Your goal as a Sales Specialist at BreatheSuite is to nurture relationships with our consumers and help grow our business. The current focus of this position is ensuring the people that join BreatheSuite are set up for success (D2C). The focus will shift to more B2B sales as the company continues to grow. Responsibilities include but are not limited to:
Help develop D2C and B2B marketing/sales strategies and programs, both short and long range, to ensure consumer engagement and satisfaction.
Communicate company brand, usage, and sub- brand strategies to ensure consistency, while maximizing consumer exposure and awareness.
Directly work with consumers to enrol in BreatheSuite's health coaching program, fostering a culture of consumer empathy, partnership, and continuous value creation.
Provide consumer insights to internal teams to improve the consumer's journey from enrolment to engagement.
Conduct enrolment calls with sales leads (both B2B and B2C) to uncover pain points and personal motivations.
Manage follow-up and document all activities in CRM.
Maintain and grow sales relationships with existing clients.
Develop sales presentations, product demos, proposals, or other materials to illustrate product value to the market.
Work with our Marketing Team to provide feedback on communication materials for the sales team (brochures, PPT presentations, etc.)
Consult with clients after sale or signed contracts to resolve problems and to provide ongoing support.
Review and adapt to information regarding product innovations, competitors and market conditions.
Assess market conditions and competitors' activities and develop an awareness of emerging markets and trends
Education and/or Work Experience Requirements:
At least 5 years experience in D2C or B2B sales; or, a relevant business degree with at least 3 years of experience
Successful track record as an Account Representative or other sales role
Experience in pipeline management; familiarity with Hubspot a plus
Strong communication and negotiation skills
Excellent organizational and multitasking ability
Assertiveness and confidence
Goal-driven with the ability to work under pressure
Strong problem-solving skills
A highly coachable attitude and mindset
Our perks:
As the saying goes, to take care of others, you must first take care of yourself. That's why at BreatheSuite, we're focused on the ideal work-life balance. If we want our patients to live their best life, then our team must do the same.
Here are a few ways we make that happen:
Mandatory 4 week vacation policy – yes, you will be required to relax and enjoy life
A place in which you feel appreciated and recognized for what you do
Health and dental benefits
However- and wherever-you-want to work hours. As long as you get the job done, do it when you want!
Company-wide end-of-year break
Stock option plan
Routine happy hours and social events to let loose and hang out with the team
Company swag
In-building gym and showers
Casual dress code
Awesome pat/mat leave
Fun office challenges (Trivia, Hockey Pools, Movie Quizzes)
The opportunity to work on something that improves people's lives
BreatheSuite is an equal opportunity employer. We value diversity and strive to create a workplace that is inclusive and accessible, where every individual feels respected, valued, and heard.