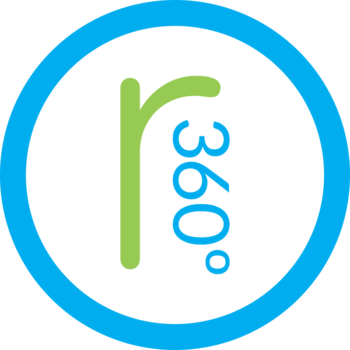 Website Radient360 Solutions Inc.
Software Quality Assurance Specialist
radient360 – St. John's, NL
About the job:
Are you looking to jump start your career with a company that thrives on insights, creativity and most of all collaboration? Do you enjoy a high-energy dynamic work environment?
radient360 is looking for a Software Quality Assurance Specialist with a passion for helping to build reliable software applications. You will be working in collaboration with people from across multiple disciplines on a mission to deliver high-quality products in a predictable and cost-effective way while maintaining a rapid delivery speed. Our cross-functional teams own the end-to-end quality of the products they are responsible for, and you will play a key role in enabling the team, advocating the testing of best practices, and striving to relentlessly improve our automation testing, tooling, and processes. Our testers are focused on analyzing both new and ongoing projects, with the mindset of "Are we building the correct product and, if so, are we building it correctly?"
We believe that radient360 is the right place for you if you:
Are passionate about innovation and have a natural curiosity to find solutions;
Are eager to take on responsibilities and to face new challenges;
Value learning new ways of doing things;
Want to make an impact within a close-knit tech startup;
Embrace challenges in a fast-paced environment.
Responsibilities:
Work with both the client success and software development teams to transform user stories, as well as functional and non-functional requirements, into acceptance criteria;
Develop use case scenarios, using feedback from all business units;
Conduct exploratory testing;
Design test plans and write test scripts for manual and automated acceptance testing;
Write and maintain automated tests;
Suggest process improvements based on incident trends and other quality-related metrics, and collaborating with the team on implementing them.
Qualifications:
Previous work experience in a testing role;
Strong communication and collaboration skills with both technical and non-technical team members;
Demonstrated experience with exploratory testing;
A solid foundational knowledge of software testing best practices;
A philosophy of continuous improvement and a passion for knowledge sharing;
Experience in automating a variety of tests, including UI testing, API testing, and performance testing;
Diploma or degree with a focus on technology, or equivalent experience;
Although the above qualifications are an asset, we welcome applicants of all proficiency levels to apply.
Job Type: Full Time
Location: St. John's, Newfoundland
Please send resume to: careers@radient360.com
radient360 embraces diversity. Individuals that represent a variety of backgrounds, perspectives, and skills are encouraged to apply.
radient360 offers a hybrid work environment; competitive wages; comprehensive group health, dental, vision and life plan; employee stock option plan; annual wellness allowance and more!