Full Time
Part Time
Salary: $35,000 - $106,984 a year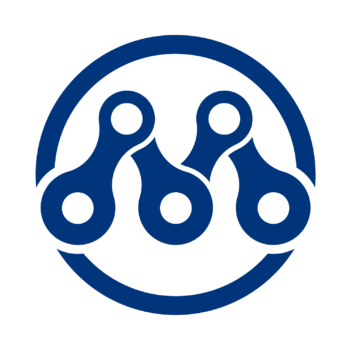 Website OPAS Mobile
Operations platform for commercial/industrial service providers.
OPAS Mobile is a St. John's-based software company founded in 2021 that helps commercial/industrial service providers grow their businesses by improving safety, automating operations and increasing productivity. We're a small company with big ambitions, and we're looking for people who want to be part of that process. You will have a significant impact on our success and will be able to see the results of your work every day. This is an exciting time in our growth as we grow to 1000 customers, with no two days the same!
We're seeking an ambitious account manager to join our team. You will be responsible for each step of the initial customer acquisition journey from lead generation to onboarding. Compensation can be derived from salary, commission, or a mix of both depending on your needs. Employee stock options may be considered for key individuals. Senior engineering/business students and new graduates are encouraged to apply – this is a flexible, results-oriented role that doesn't mandate a normal 9-5 schedule.
The Role:
Build a list of potential customers in the commercial/industrial service space and develop innovative sales campaigns to efficiently grow the customer base.
Host new users demos – 20 minute sessions designed to display our product and qualify leads.
Onboard new clients, setting up users and providing initial training.
Support clients in their trial phase and transition them to paying clients without the use of high pressure sales tactics.
Coordinate with the marketing team to improve the customer journey.
Communicate with the network of beta testers to define their requirements and turn them into an actionable product roadmap.
Optional: Travel to trade shows, conferences and industry events once safe.
Must Haves:
Ambition! An internal drive to sell is mandatory and will be well compensated.
The ability to work independently with minimal supervision is critical.
A minimum of 3 hours available per day between 8:00 AM – 6:00 PM (NST), Monday to Friday to schedule customer demos.
Excellent written and verbal communication skills.
Eligible for federal and/or provincial employment funding (typically a resident of NL who is unemployed or underemployed)
Nice to Haves:
Previous technical sales experience.
General understanding of, or past experience in the construction or industrial maintenance industry.
Engineering or business background (undergraduate or college)
General understanding of the HubSpot system.
Strong preference for candidates within the St. John's, NL area. Candidates in other Atlantic provinces will be considered.
Familiarity with major social media platforms (Facebook, Twitter, YouTube, etc.).
Formal cover letters not required! Instead please include a quick note on why you'd be interested in working with OPAS Mobile, and why you're the perfect fit for the team.