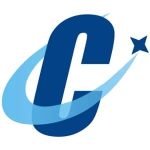 Compusult Ltd
Embark on a career with an IT company in business for over 37 years and committed to providing advanced tools and
systems for global organizations!
Compusult Limited is a dynamic and growing company headquartered in Mount Pearl, NL with Canadian branch offices
in Halifax, NS, and Ottawa, ON; a U.S. subsidiary in Chantilly, VA; and a European office located in The Hague, Netherlands. We provide state-of-the-art software and systems for vital, mission-impacting technical environments, as well as associated services and support, to government and commercial entities, in particular the aerospace and defence industries.
What's in it for you?
 Working with other professionals to design, build, maintain and extend world-class applications.
 A comprehensive group health, dental and vision benefit plan with health and wellness allowance.
 Enhancing your career goals with ongoing training opportunities.
 Competitive salary structure and employer-matched RRSPs.
What you will be doing
 Installation and maintenance of Linux/Windows Desktops and Servers
 Network planning, implementation and maintenance of an advanced computer network
 Backup support and maintenance
 Provide basic and advanced technical support to all employees
 Support and maintenance of our Domain Servers, DNS, DHCP, Mail Servers, Web Servers, and related applications.
 Virtual Machines installation, support, and maintenance
 Firewall updates and troubleshooting
 Rotation in carrying the Company support phone
You must possess:
A diploma or degree in a related field and provide demonstrated experience with Linux-based systems.
You must have Canadian citizenship to be eligible for this position.
You must be eligible for Canadian security clearance.
You must be open and available to travel nationally and internationally, as required.
This is not a remote-working position.
Submit your detailed Network experience and résumé to: careers@compusult.com (references and transcripts can also be included).