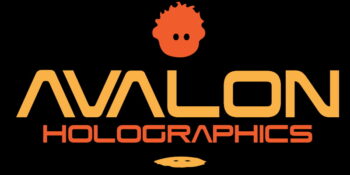 Avalon Holographics
Location: St. John's, NL
Want to have some fun? Want to work with only A-team players? Want to work on something that is just so amazingly cool that it could change the way we look at things?
If so, maybe there's a place here for you. We're looking for people who really care about what they do and the people they work with. We've assembled a team of experts and enthusiasts and we're looking to expand.
Role Overview
Our IT team is expanding, we are looking for an IT manager to join the team and work collaboratively with our other IT Managers to ensure the systems and network at Avalon work properly and as securely as possible.
The IT team are responsible for continually evaluating, maintaining, troubleshooting, and updating the systems to provide the best IT experience possible. Given the innovative environment at Avalon Holographics, the team is constantly working with new technology and software, as well as very niche, unique technology. As such, as an IT Manager, you will be regularly introduced to new scenarios and face frequent challenges that require a level of expertise that will enable you to quickly adapt current methods and technology to fit the company's needs.
A Day In The Life…
Ensure full network and system access to every employee based on their specific needs.
Ensure the configured systems are maintained and upgraded.
Troubleshoot functionality issues of other installed applications.
Network/system design, upgrades, maintenance, and overall network/system security.
What Will Help You Be Successful…
Diploma in Computer Systems and Networking or equivalent education and experience
Experience in a tech start-up environment is considered an asset
Strong organizational, time management, written, and verbal communication skills.
Ability to work collaboratively in a team environment
Willingness to perform a wide range of IT duties including those outside the regular scope of work
We believe the best people make the best companies. As we continue to grow, our goal is to continue to attract the best people.
Are you ready to explore an exciting career at Avalon Holographics? If so, please email us at careers@avalonholographics.com.