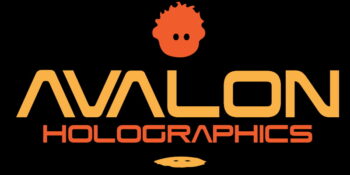 Avalon Holographics
Want to have some fun? Want to work with only A-team players? Want to work on something that is just so amazingly cool that it could change the way we look at things?
If so, maybe there's a place here for you. We're looking for people who really care about what they do and the people they work with. We've assembled a team of experts and enthusiasts and we're looking to expand.
Role Overview
Our intellectual property team is expanding, we are looking for an analyst to join the IP team and work collaboratively with our IP Manager.
The intellectual property team is responsible for all aspects relating to Avalon's intellectual property; from early R&D phase through to patent filing and maintenance. The intellectual property team works closely with other team members to identify and generate potential IP, specifically patents, and conduct invention disclosure sessions to draft, file and manage patents constituting Avalon's intellectual property portfolio.
An additional function of the intellectual property team includes the review of copyright agreements relating to images and software; therefore, knowledge of copyright law and fair use is an asset.
Responsibilities
Search, analyze, and update patent and trademark validity and rights to use.
Conduct patent searches, literature reviews, and landscape research
Prepare domestic and foreign patent application(s), including preparing arguments in response to office actions.
Encourage and generate patents and creative works through invention harvesting.
Prepare plans for the defense of potential intellectual property challenges.
Monitoring the competitive landscape, reviewing competitor patenting and publishing.
Enter data, track metrics and update conflict and resolution status.
Participate in continuing education efforts to raise awareness on IP-related matters and serve as a technical resource for internal teams
Qualifications
As an intellectual property team member, you should possess a Bachelor's degree with relevant experience. An engineering background is preferred but not required. Other attributes include:
Ability to research in technical areas.
Strong writing background.
Excellent communicator and listener.
Ability to learn quickly.
We believe the best people make the best companies. As we continue to grow, our goal is to continue to attract the best people.
Are you ready to explore an exciting career at Avalon Holographics? If so, please email us at careers@avalonholographics.com.