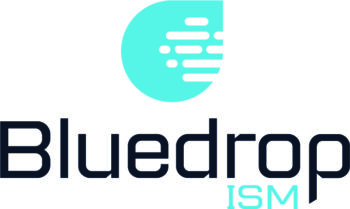 Bluedrop ISM
THE OPPORTUNITY
We are currently seeking experienced and creative Instructional Designers (ID) to join our passionate crew of workforce learning content creators. These roles can be flexible in nature and could include permanent, contract and project work depending on the candidate. Remote work arrangements are also possible.
HOW DO WE OPERATE?
We Bluedroppers are a focused bunch – most of the time. We know why we're "here," we know what we "do" and how each of us contribute to it; and we also have a clear understanding of our core values and behaviours that align with our core vision, our passion, and our culture.
ABOUT THE JOB
As an ID, you have a good sense of how people learn. You also know how to put yourself in the role of the learner, how to reach them, and how to inspire change.
You rely on both your analytical thinking and creative design skills to devise innovative solutions to learning problems—solutions that will connect learners to the information they need, to develop their skills and abilities.
While you love working with a team to share ideas and to hone content, you're also not afraid to dig into the nitty-gritty details of storyboarding on your own. This is because you are good at visualizing the completed product, and know exactly how to get there. You also recognize that receiving feedback on your work is just part of what you do; besides you're keen to continue learning and to try new things.
Qualifications
At least 5 years of experience working full-time as an instructional designer creating primarily eLearning and blended learning solutions.
A Diploma in Instructional Design or equivalent (Bachelor Degree or Adult Education Certificate), or an equivalent number of years of eLearning work experience.
Working knowledge of instructional design theory and adult learning principles.
Extensive experience creating design documents and storyboards.
Excellent communication skills.
Ability to work well independently.
Strong research skills and writing skills.
A proven ability to assess the quality of content design and training programs.
Experience using Articulate Storyline, Microsoft Word, and Microsoft PowerPoint to create storyboards and courses.
Responsibilities
Work as part of a multifaceted team to design and develop quality training programs.
Conduct analyses of target audience, learning environments, and learning materials, to choose specific learning strategies and techniques that will achieve required project and learning outcomes.
Research, select, organize, and write content that is appropriate for the audience and goals.
Create instructional design plans for learning programs and lessons.
Create detailed storyboards, help files, job aids, and learning guides using various development tools.
Design assessment and evaluation strategies.
Contribute ideas to the design of media, user interface, and user experience.
Follow development processes and use established systems.
Look for efficiencies and monitor project scope and time spent on instructional tasks.
Other instructional design duties as assigned.
This is an excellent opportunity for an ambitious, career-oriented individual who would like to be part of a dynamic, growth-oriented and client-first organization. We offer competitive compensation and benefits, a flexible work environment, as well as exceptional career growth potential.
While we thank all candidates for their interest, only those candidates to be interviewed will be contacted. Bluedrop ISM is an equal opportunity employer. We just hire the best…