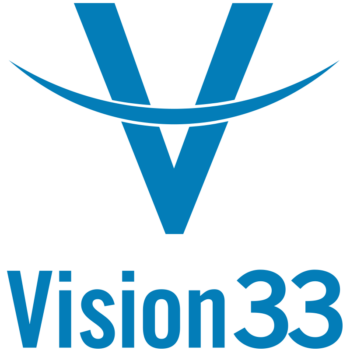 Vision33
Implementation Consultant, SPS
Full Time – Permanent
Location: Open, Ireland Location 
Be part of a transformation and global expansion with Vision33!
 
Vision33 is a global IT professional services consultancy that solves customer business challenges through the promise of technology. We partner with organizations globally in both the public and private sectors to understand their vision and help them attain it with the right blend of strategy, consulting, and technology.
Due to our continued growth and success, we have an immediate opening for an Implementation Consultant, SPS within our services team to support the growth and development of our services. In this role you will be responsible for managing the implementation of our new SPS Commerce EDI Interface for SAP B1. While managing services with customers and acting as the primary technical contact, you will work directly with new and existing customers throughout the implementation process. Applying your skills and knowledge, you will gather and document requirements, review lessons learned, as well as assist in developing project plans and timelines for successful deployment of solutions.  You will have the opportunity to contribute to successfully win new business. In addition, you will be able to work with SPS Commerce to provide a collaborative solution to the customer, ensuring the Vision33 SPS eCommerce EDI Interface is on the cutting edge of technology.
 
Excited to face any new challenge, you will bring to this position the following skills and qualifications:
Strong understanding of the concepts of the Electronic Data Interchange (EDI) process.

5-7 years experience in a similar role.

Knowledge and experience of ERP solutions, preferably with SAP Business One SQL and HANA. (Also beneficial would be knowledge and experience in SME space with other products such as Microsoft Dynamics, Sage, Epicor, and/or Netsuite).

Experience with iPaaS applications and integration projects would be considered an asset.

Ability to recognize and address gaps between the ERP system, the EDI add on, and the business practices of the client.

Knowledge and understanding of SQL/XML/XSLT knowledge.

Understanding of client requirements, providing recommendations, offering solutions, as well as creating technical, and product documentation to ensure high end customer satisfaction will be required.

Experience in managing day to day project tasks in an implementation role.

Creating training documentation, acting as the subject matter expert, as well as training of end users will be essential in this role.

Ability to accurately handle a high volume of tasks and prioritize workload in a fast-paced environment.

Excellent communication skills combined with superior ability to work as a part of a team.

The ability to analyze, evaluate and define client needs as well as to create and execute implementation test plans is essential.
We offer a competitive total rewards program including, paid vacation and leaves, retirement plan, health and wellness programs, training and development, and various other employee benefits and perks. We offer exciting opportunities for diverse project work, internal mobility, global travel, and so much more. If you want to be part of a global, diverse, passionate and fun environment where you can really make a difference; please submit an online application today!
For more information on our company please visit our web site at www.vision33.ca.