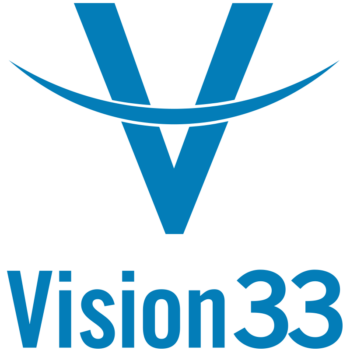 Vision33
General Manager, ERP Solutions
Full Time / Permanent
Location: Burnaby, BC
Be part of a transformation and global expansion with Vision33!
Vision33 is a global IT professional services consultancy that solves customer business challenges through the promise of technology. We partner with organizations globally in both the public and private sectors to understand their vision and help them attain it with the right blend of strategy, consulting, and technology.
We are currently seeking an individual with a keen entrepreneurial mind for a General Manager role located in Burnaby, BC and reporting to the Vice President, ERP Solutions Canada. The territory will cover British Columbia Region and presents an opportunity for the right person with deep sales and professional services management experience to drive our teams and build on our successes. This key senior management position will champion the successful sales and the delivery of this strategic region within our growing organization.
 
As an energetic and self-motivated individual, you will be directly responsible for managing sales, budgeting, P&L, and overall growth for the regions' operations. You will provide strategic direction and team leadership, through guidance and mentorship to your management team, resulting in value for our clients. You will impact the overall direction of the solutions for our clients through our experienced delivery team. Your direction will be paramount in the growth of the existing client base as well as new customer opportunities. This overarching management role will provide an ongoing challenge and exciting opportunity to have true impact in shaping the direction of our business line.
 
To effectively excel in this role, you must possess the following qualifications:
Masters or undergraduate degree in Business (Accounting), Computer Science (Information Systems), Engineering or a related discipline from a recognized post-secondary institution.

Minimum of ten (10) years' experience in a senior management role, or leading a practice, business line or organization.

Experience with major ERP solutions for the SME market is required, preferably in SAP Business One.

Demonstrated understanding of operations and experience with responsibility for budgets and P&L.

Ability to communicate effectively with internal and external parties as well as superior client relationship management skills.

Strong people management skills: team-oriented, dynamic, and very personable with the ability to set vision and inspire others
If you are a passionate business professional, motivated by a fast-paced environment, if you want to get involved in an environment where you can really make a difference, where your ideas will be listened to, challenged and supported, we want to hear from you!
We offer a competitive total rewards program including, paid vacation and leaves, retirement plan, health and wellness programs, training and development, and various other employee benefits and perks. We offer exciting opportunities for diverse project work, internal mobility, global travel, and so much more. If you want to be part of a global, diverse, passionate and fun environment where you can really make a difference; please submit an online application today!
For more information on our company please visit our web site at www.vision33.com.