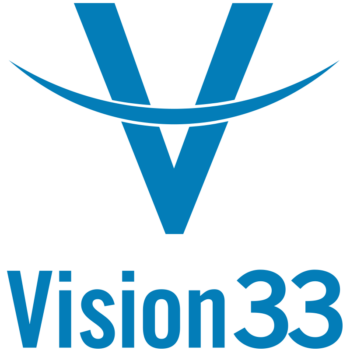 Vision33
Finance Consultant, SAP Business ByDesign
Full Time / Permanent
Location: Open Ireland Location
Be part of a transformation and global expansion with Vision33!
Vision33 is a global IT professional services consultancy that solves customer business challenges through the promise of technology. We partner with organizations globally in both the public and private sectors to understand their vision and help them attain it with the right blend of strategy, consulting, and technology.
We have an immediate need for a talented Finance Consultant, SAP Business ByDesign to support our growing SAP Business ByDesign practice. As a Finance Consultant, SAP Business ByDesign, you will champion the implementation of SAP Business ByDesign solutions with a focus on Financial and Management Accounting, and you will have the opportunity to work alongside some of the brightest minds in the ERP consulting industry. Given the location of our clients, and the remote nature of the work required, we are flexible on location.
As a Finance Consultant, SAP Business ByDesign you will be responsible for:
Providing implementation consultation, project management, and support services during SAP Business ByDesign installations and upgrades.
Recognizing and addressing gaps between SAP Business ByDesign solutions and the business practices of the client.
Effectively communicating and building consensus with clients.
Supporting the preparation of the scope of work by providing task/time details.
Provide orientation on standard forms and reports that come pre-delivered with SAP Business ByDesign
Designing and conducting master data migration from legacy systems into SAP Business ByDesign.
Training, coaching, and mentoring Junior Implementation Consultants.
Developing and maintaining expert knowledge of SAP Business ByDesign.
Achievement of individual billable utilization targets.
To successfully perform the responsibilities of this position, you must possess the following qualifications:
A Bachelor's degree in Computer Science, Business (Accounting) and/or Information Systems from a recognized post-secondary institution.
Professional accreditation as a CPA (Certified Professional Accountant) would be considered an asset.
Proficiency and knowledge of Financial and Management Accounting.
Proficiency and knowledge of Project Systems would be considered an asset. Business experience in Professional Services, Distribution, or Manufacturing preferred.
Excellent communication skills, both written and oral.
Superior people skills; team-oriented, fast learner and very personable.
Self-motivated and driven to achieve success within a consulting environment.
SAP Business ByDesign Implementation Consultant Certification (C_BYD15_1908) would be considered an asset.
Willingness to travel within North America.
We offer a competitive total rewards program including, paid vacation and leaves, retirement plan, health and wellness programs, training and development, and various other employee benefits and perks. We offer exciting opportunities for diverse project work, internal mobility, global travel, and so much more. If you want to be part of a global, diverse, passionate and fun environment where you can really make a difference; please submit an online application today!
For more information on our company please visit our web site at www.vision33.ca