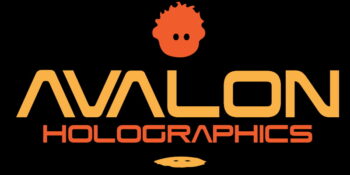 Avalon Holographics
Engineering Technologist
Location: St. John's, NL
Want to have some fun? Want to work with only A-team players? Want to work on something that is just so amazingly cool that it could change the way we look at things?
If so, maybe there's a place here for you. We're looking for people who really care about what they do and the people they work with. We've assembled a team of experts and enthusiasts and we're looking to expand.
A Day In The Life…
We are building holographic displays and we want your help to assembly components of the display. You'll be working closely with our mechanical and optics teams to bring our displays to life. You will also have the opportunity to work with our production manager on performing ongoing maintenance of various equipment as well as ensuring our labs are tidy and organized.
What Will Help You Be Successful…
The ideal candidate would have a diploma in Engineering Technology.
We are looking for someone that is hardworking, a team player, and interested in working in a fast-paced environment.
We believe the best people make the best companies. As we continue to grow, our goal is to continue to attract the best people.
A few other things to get you excited about working with us…
You will have a rewarding career in a fast-paced tech eco-system.
Competitive salaries with annual increases.
The health and dental plan is amazing.
Flexible work environment and ability to work from home.
We are working on something cool.
Are you ready to explore an exciting career at Avalon Holographics? If so, please email us at careers@avalonholographics.com.