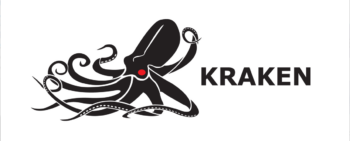 Kraken Robotics
We are seeking a collaborative, solutions-oriented Electrical Technologist/Technician to join our team to support our growing business. The successful candidate will be able to work in a fast-paced team environment and would be interested in contributing to the direction of future Kraken products.
Who we are:
Kraken Robotics offers a unique career opportunity to work with an internationally recognized leader in ocean technology that is harnessing our world class talent to provide superior subsea solutions for global security, environmental, and scientific challenges. Our highly talented team design and manufacture technology platforms for NATO navies and commercial clients throughout the world and provide acoustic 3D Synthetic Aperture Sonar (SAS) data solutions and imaging in the offshore energy sector with increasing focus on offshore renewables.
Kraken offers an attractive and competitive compensation package designed to reward our team for a job well done. With locations around the world, we support remote working packages and encourage professional and cultural collaborations. Kraken is an equal opportunity employer focused on promoting diversity, equity, and inclusion and we value the diversity of our team that contributes to our company growth and development.
Responsibilities
Develop and create system configuration drawings for all major assemblies and sub-assembly components
Create, update and maintain drawing packages for various products
Follow internal document management and revision control procedures
Work with other departments to ensure the integrity and completeness of documented systems
Work with production team in the review and approval process of all documents as well as identify issues and evaluate, implement and track changes
Issue approved documentation packages
Qualifications
Graduation from a recognized post secondary institution with certificate/diploma
Experience documenting product designs at an engineering level
Experience creating documentation that assists users to build and configure individual system sub-assemblies
Knowledge of drafting software packages for electrical drawings.
Demonstrated effective written skills specific to engineering specifications as well as the ability to understand and use schematics and other project planning/technical documents.
Strong written and oral communication skills, particularly specific to engineering specifications
Work With Us
This position will allow someone the opportunity to make an impact while also having support for growth and development within their role. If this sounds exciting to you, and you are approachable, engaging and enjoy helping employees and business functions to succeed, we are interested to hear from you. This position is a temporary full-time position for six months. The location for this position is in Mount Pearl, Newfoundland.