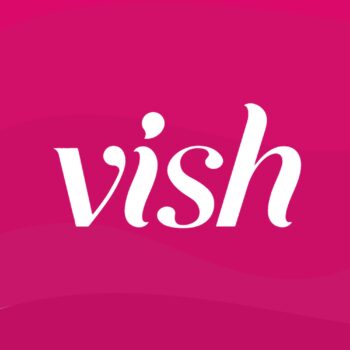 Website Vish
As the Development Team lead, you will be leading and mentoring our development team to architect, design, and build robust features that directly impact Vish. With regular communication, you will prioritize and plan the roadmap and upcoming sprints while anticipating issues to deliver optimized, reliable, and scalable solutions.
On a typical day, you gather your team to discuss progress with assigned tasks. You note issues and brainstorm ways to address them. You review outstanding bugs and how best to approach them. You communicate regularly with leads from other disciplines to plan ahead, identify risks and deliver on time. You code alongside your team on a daily basis. You regularly update your Project Lead on your team's assignments and meet with other leads both within and outside your project to discuss how to improve workflows and share technology.
You'll bring solid experience in emerging and traditional technologies such as: Java, Angular, React, Python, REST, JSON, NoSQL databases, relational databases, iOS, Android, and AWS/Cloud infrastructure to name just a few. We are looking for a candidate with a solid understanding of functional programming, and mastery of at least one server-side stack (preferably Scala-based; we use Play! Framework and http4s).
Because we're a functional programming shop, having experience with functional programming languages and frameworks would be a huge asset. We use ZIO, Cats, Doobie, http4s, to name a few. So experience in ZIO, Cats Effect, Monix, or similar would be awesome; but is some of this tech new to you? That's OK! We know not everyone will come in fully familiar with this stack, and we provide support to learn on the job.
Applicant Qualities
You are a passionate programmer who keeps on top of tech trends, experiments with and learns new technologies, and enjoys mentoring other members of the team
Experience in front-end and back-end software development an asset
You are highly technical and detailed-orientated with a positive attitude and an adaptable, creative mindset
You have a passionate focus on quality, writing testable code that performs and scales
You are a highly collaborative problem solver who is a strong team player who is appreciated by their peers
You think coding and developing software is fun!
Role Requirements
Bachelor's degree in Computer Science or Software Engineering
A minimum of 5 years' experience in software development with knowledge in Scala, Java, Angular, React, Postgres, MongoDB, iOS, Android, CI/CD, and AWS/Cloud Infrastructure to name a few
A minimum of 3 years' experience in managing software engineers
Exceptional leadership skills with the ability to mentor, guide and coach the development team as we continue to scale
Work with business stakeholders and product teams
Manage a team to design and develop platforms, features and tools designed to streamline our customer experience and make our product more of a delight to use
Experience gathering business requirements, formulating metrics and building reports
Establish, maintain and document high data quality standards
Why choose us?
Our team is a tight-knit group of aspiring professionals striving for success.
We have an innovative and diverse team of professionals. While many of us have experience working at hair salons, some of us just have a true passion for technology and start-up culture. We're venture-backed by some of the best tech VCs in the country and are partnered with top innovators in the professional hair salon industry.