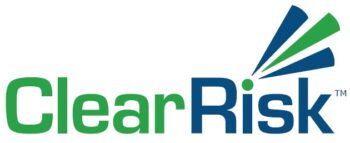 Website ClearRisk
Job Title: Vice President, Software Engineering
Report To: Chief Executive Officer
Classification: Full-time, Permanent
Location: St. John's or Remote
Revision Date: March 29, 2022
Location: St. John's or Remote
Start Date: May 2022 Key
Responsibility Area (KRA)
Oversee all technical employees
Lead product vision
Product and security optimization
Key Performance Indicators (KPI)
Employee output and quality
Product commercialization
Roadmap velocity and SOC2
Summary
ClearRisk is seeking an engineering leader to lead our technical team in the development of our core products. This individual's responsibility would span oversight of development of our core suite of risk management solutions on the SalesForce platform, and our future roadmap of enhanced products based on public cloud software solutions.
The ideal candidate comes from a background of software engineering, with a bachelor's degree in Computer Science (or equivalent), experience as a contributing software engineer, and tenure as a leader of software engineers and either less technical roles.
Reporting to the CEO, you will be a member of the senior leadership team and build the software engineering and cyber security functions of the organization. You will work closely with teams across the organization (e.g. Customer Success, Sales and Marketing and Finance) to ensure alignment to meet thematic goals and defining objectives.
As the technical leader, you will be responsible for leading the company's transition to an agile software development shop (SCRUM). You will lead the product development team to define and execute on the company's top priorities and initiatives. You will lead the continued development of the company's cyber security program overseeing policies and controls for SOC2 certification.
About ClearRisk
ClearRisk is a leader in the risk management information system (RMIS) market. We are growing very quickly and that velocity continues to climb. ClearRisk is a values-based company that is on a mission to prevent harm to people and organizations and to make them more successful by giving them access to simple and accessible, yet powerful tools to manage their risk. Our values are caring, trust and fun. We care about our customers and our teammates, we trust each other and our customers put a lot of trust in us, and we get a lot more good work done because we have fun doing it.
We work with over 150 organizations in North America — municipalities, real property companies, insurers and some other industries. Our customer list is a who's who of North American companies and the public sector. We have loyal long-term customers who refer us because we care about them and it shows.
ClearRisk values diversity and inclusion. We are proud of our safe workplace that fosters belonging and is supportive and respectful of employees and partners for a full, enriching experience. We apply a diversity lens throughout our operations and are proud that women make up close to 50% percent of our team.
As a quickly growing company we hire exceptional people and leaders. Every team member is empowered to think independently, take initiative, and be innovative
What You'll Do!
Primarily responsible for:
● Defining and leading the implementation of the software development lifecycle. We are in the process of becoming an agile development shop, and you will be leading this effort.
● Lead a team of software developers – providing the mechanisms and direction that leads to high quality code that is readable, maintainable, scalable, and computationally efficient. Implement quality control methodologies including automated testing.
● Implementation and continued development of the corporate cyber security program for SOC2 compliance.
● Define security strategies/controls and implement them on all products.
● Automating build and deployment systems, with built in quality checks.
● Integration of CR software components with third-party systems as required by the business.
● Proactively identify and implement process improvements.
● All aspects of developer and systems operations and operational excellence, including system alarms, performance metrics, and reporting.
● Data extraction, manipulation/cleansing and integration for downstream analysis to deliver predictive insights to customers.
Core Competencies
● A demonstrable track record of proven success leading software teams.
● You believe accountability is critical to team success and your career demonstrates ethics and integrity.
● Intellectual curiosity and a proven track record of self-directed learning and education. You will need to ramp up on the latest machine learning techniques, software development methodologies and industry developments, and there are no classrooms where you can learn what you need to know
● Strong technical chops. In addition to experience writing high quality production code, you understand cloud based architectures, and the benefits and pitfalls of technology design choices for the short and long term. You are able to look around corners based on your experience.
● You are an effective and efficient communicator, able to present up to executive leadership, and equally comfortable talking to your engineering team and our customers
● You are team and results focused, used to delivering results while building an inclusive, rewarding and collaborative engineering culture. Mistakes and errors are opportunities to learn and mentor your team members to progressively build their competencies.
● You build quality directly into your development process and constantly look for process improvements and automation to improve quality and efficiency.
● You are used to planning and organising complex technical projects, tracking key project metrics (e.g. velocity, burn down/up) to understand project progress and plan resources for future projects.
● You love solving problems with creative and innovative thinking. You are used to being adaptable and flexible as requirements and the needs of the business change and new direction is required.
● You make decisions based on evidence and sound judgement yet are happy to change tact when new information supports or negates a decision.
What You'll Bring!
To be an effective VP, Software Engineering with ClearRisk, an individual would typically have:
● Post-secondary education in computer science, software engineering or a related field
● A minimum of 5 years of experience in software development and coding
● 3-5 years of engineering leadership, building and leading teams of software engineers and building enterprise grade software solutions.
● Experience architecting solutions with current cloud platforms and technologies (e.g. AWS, Azure, GCP)
● Experience working with Java and related technologies
● Experience implementing and leveraging the SCRUM software development methodology
● Experience with Salesforce is an asset
● Experience with cyber security programs and controls
We are looking for a driven individual who is looking to build their career. This an exciting opportunity is one that will go as far as you choose to take it. This is a full-time permanent position with a competitive salary, benefits package and more.
Resumes can be submitted to careers@clearrisk.com. We thank all applicants for their interest; however, only those selected for an interview will be contacted. Employer Guarantee: ClearRisk is an inclusive employer. We are committed to creating and managing a safe workplace and fostering a culture of belonging that is supportive and respectful of employees and partners with diverse backgrounds that ensures all stakeholders in ClearRisk have a full and enriching experience. We also value diversity of perspective including differences in personality, life and work experience, skills, and ways of thinking and working. ClearRisk is committed to maintaining an employment equity program that would include processes, plans and procedures that address under-representations in the employment of women, members of visible minorities, and other protected groups designated by legislation or otherwise.